Fantasy Advice
Farmers Insurance Open DFS picks 2023: Can we trust Jason Day?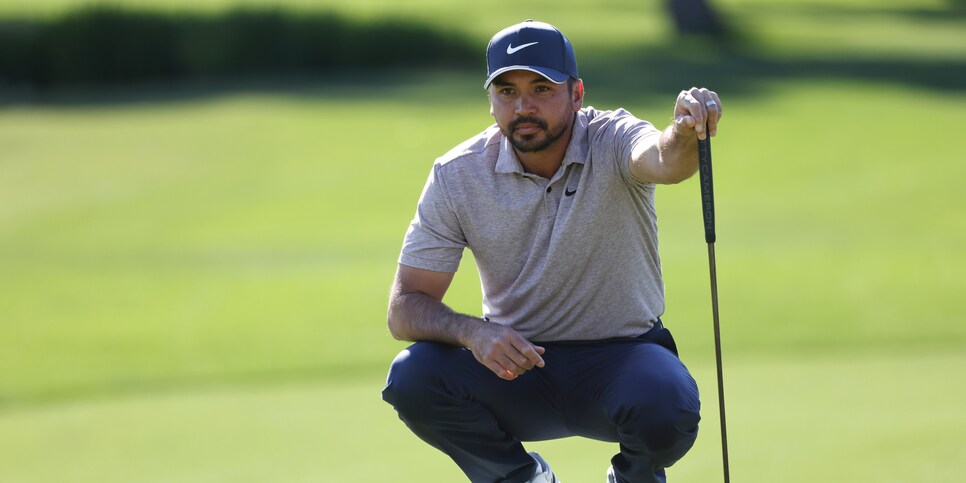 Photo By: Katelyn Mulcahy
Half of the top-10 players in the world will be in La Jolla, Calif. for this year's Farmers Insurance Open. There will be two courses in play—the North Course and the South Course. The latter is the "famous" one—used for the U.S. Open and generally quite difficult. All golfers will play at each course once before a 36-hole cut and return to the South Course for the weekend.
The South Course will feature long, thick rough and confusing Poa annua greens. Finding yourself slightly off line can result in compounding mistakes. It'll take a fairly complete game to contend this week.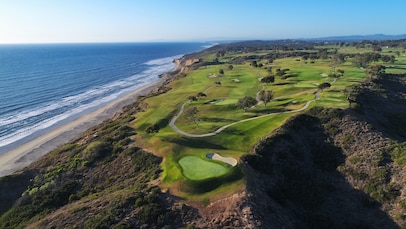 Torrey Pines sits on one of the prettiest golf course sites in America, atop coastal bluffs north of San Diego with eye-dazzling views of the Pacific. Rees Jones' remodeling of the South Course in the early 2000s not only made the course competitive for the 2008 U.S. Open (won by Tiger Woods in a playoff over Rocco Mediate), it also brought several coastal canyons into play for everyday play, especially on the par-3 third and par-4 14th. An annual PGA Tour stop, Torrey Pines hosted its second U.S. Open in 2021.
View Course
Here are the players who have my interest—and those who certainly don't—this week at the 2023 Farmers Insurance Open.
Golfers I'm Definitely Playing
Jon Rahm ($11,600 DraftKings | $12,400 FanDuel)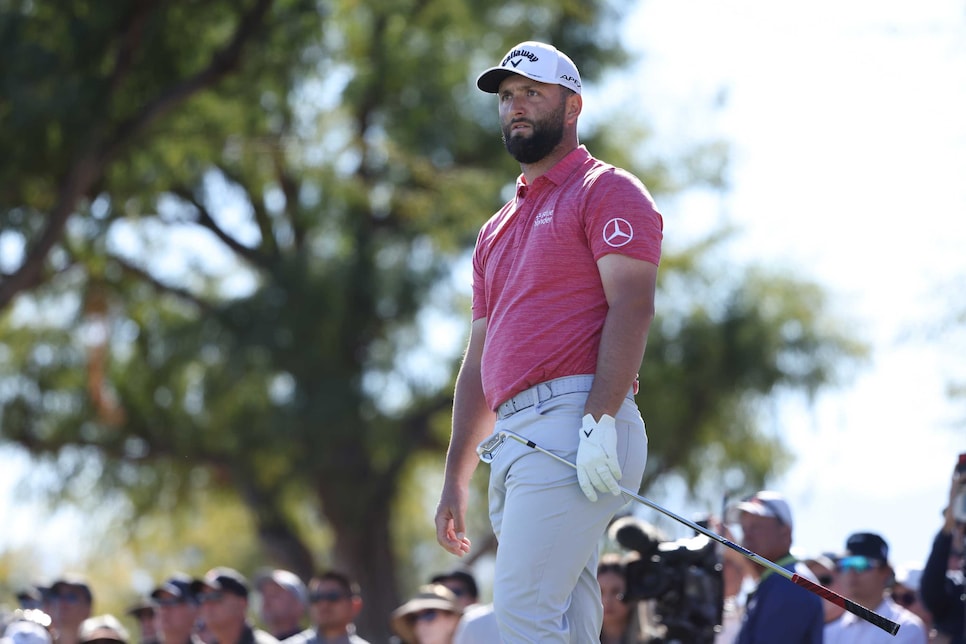 Rahm is locked in, and when he gets like this, he's a staple at the top of this column and my lineups. His win last week gives him four new trophies on his mantle in his past six starts.
Now he heads to his favorite golf course on the planet where he's been nothing short of spectacular. He's won both the Farmers Insurance Open and U.S. Open at Torrey Pines while piling up another four top-seven finishes along the way.
Maverick McNealy ($8,600 DraftKings | $10,200 FanDuel)
McNealy has turned into a budding young player on the verge of a career breakout. He has six straight top-27 finishes and now heads to the West Coast where he should be able to thrive. Since the start of the 2020 season, no golfer in this field has putted better on Poa annua greens than McNealy. He's gaining a full stroke per round on Poa greens, per the RickRunGood.com golf database.
Taylor Pendrith ($7,900 DraftKings | $9,500 FanDuel)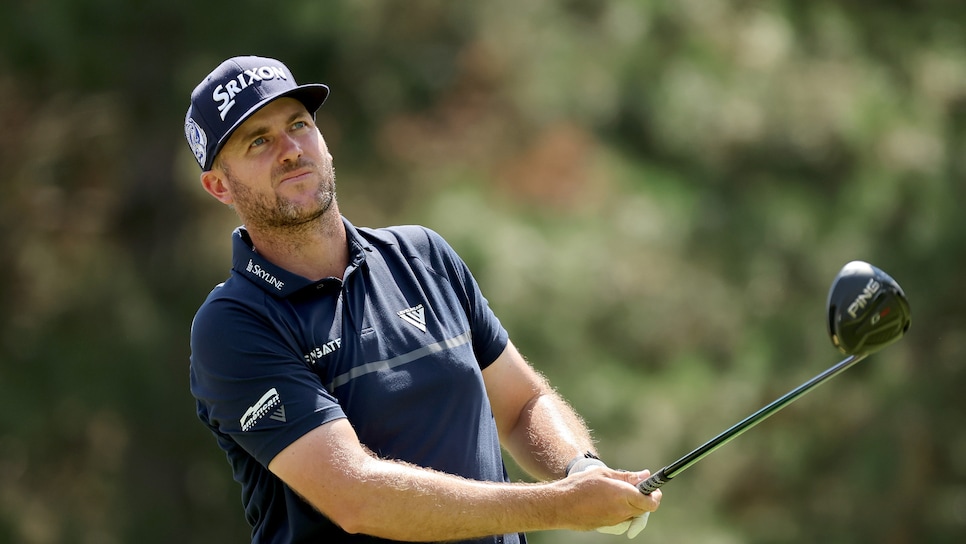 Pendrith made his 2023 debut last week in Palm Springs, missing the cut. That wasn't a particular great setup for him, but Torrey Pines should be one of the best. He'll be able to lean on his distance, separating himself from the rest of the field. He played here in 2022, finishing T-16 and will look to improve on that position this year.
Nick Hardy ($7,400 DraftKings | $8,700 FanDuel)
Hardy is off to a solid start this season, making six cuts in his first seven starts. Five of those events were measured, and Hardy gained strokes on approach in all of them. In fact, over the past 20 rounds, Hardy is the third best approach player in this field. That'll be very useful around Torrey Pines this week.
Kevin Yu ($6,900 DraftKings | $8,600 FanDuel)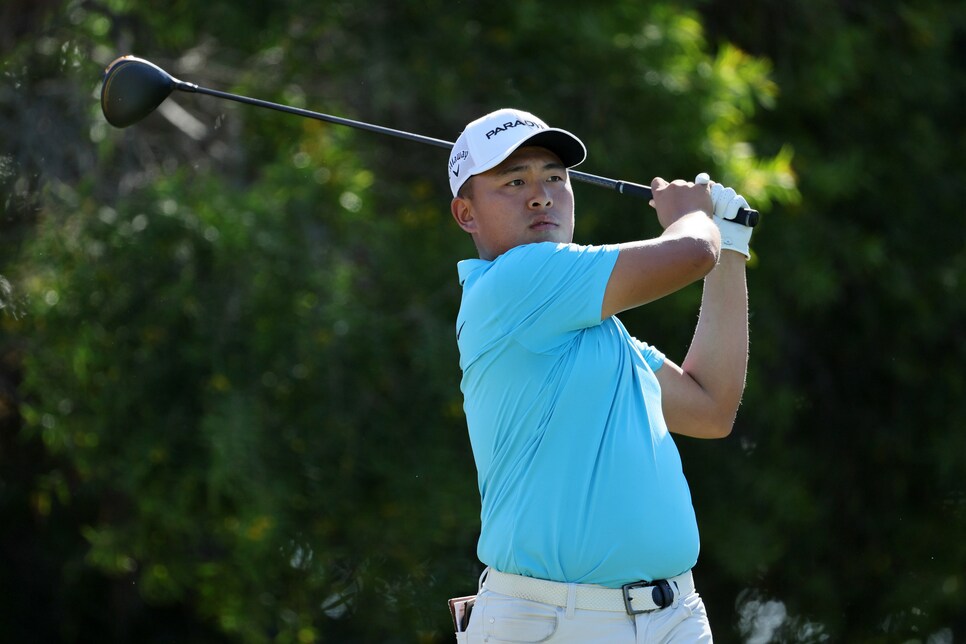 No matter the finishing position, you can expect Yu to provide the fantasy points! He's made 4.56 birdies or better per round this season—more than Jason Day and Si Woo Kim. He's having a similar fantasy season to Ben Taylor, Sahith Theegala and Alex Smalley who would all get the nod as "better players" than Yu. Just remember, this is a fantasy point game!
Tony Finau ($10,500 DraftKings | $11,400 FanDuel)
It's hard to find golfers with elite course history at Torrey Pines. Rahm certainly fits that criteria, and so would Finau. He's played these courses nine times and has notched seven top-25 finishes with four of those being top-six finishes. This is clearly the best golf that he's played in his life, gaining 1.98 strokes per round over his past 50—so it's easy to get excited for his prospects this week.
Justin Thomas ($9,400 DraftKings | $11,300 FanDuel)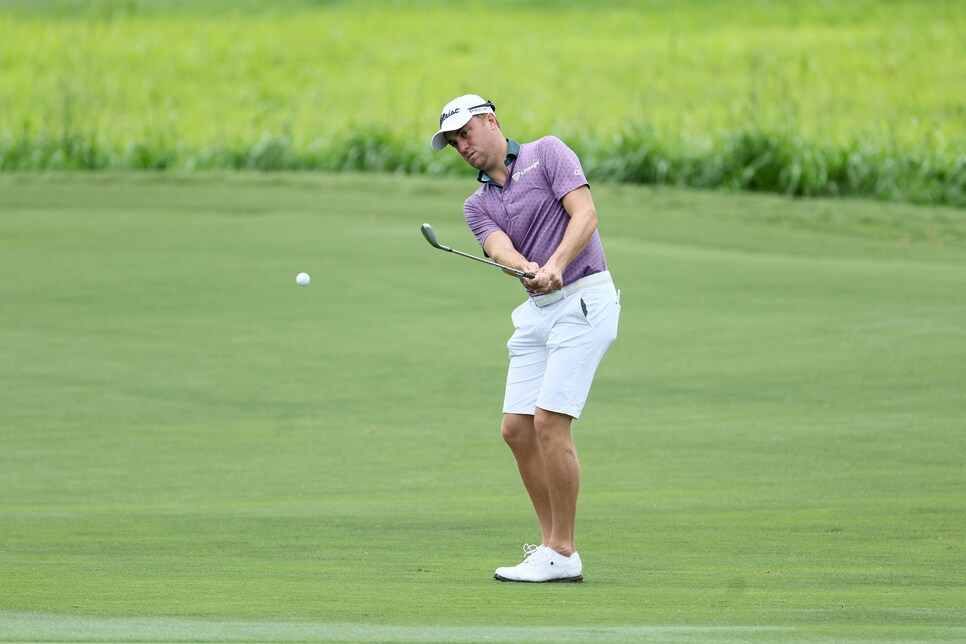 I'm worried that Thomas has been pedestrian on approach since last summer—losing a total of 2.35 strokes on approach in his past seven measured starts, per the RickRunGood.com golf database. However, that elite version of JT is lurking and bound to pop at any moment. Over the past 100 rounds, he's the fourth-best player in this field, and it'd be zero surprise if he was in contention on Saturday.
Jason Day ($8,800 DraftKings | $10,500 FanDuel)
Day is trending, and everyone knows it. His fall was splendid, earning four straight top-25 finishes before missing the cut in his last start of the year. Then he kicked off 2023 last week with an T-18 finish in Palm Springs. Now he heads to Torrey Pines, where he's twice a winner and has four more top 10s, including last year. The only thing that could keep me away from Day is a massive projected ownership number. He's likely to be one of the most popular golfers on the slate.
Wyndham Clark ($7,900 DraftKings | $9,400 FanDuel)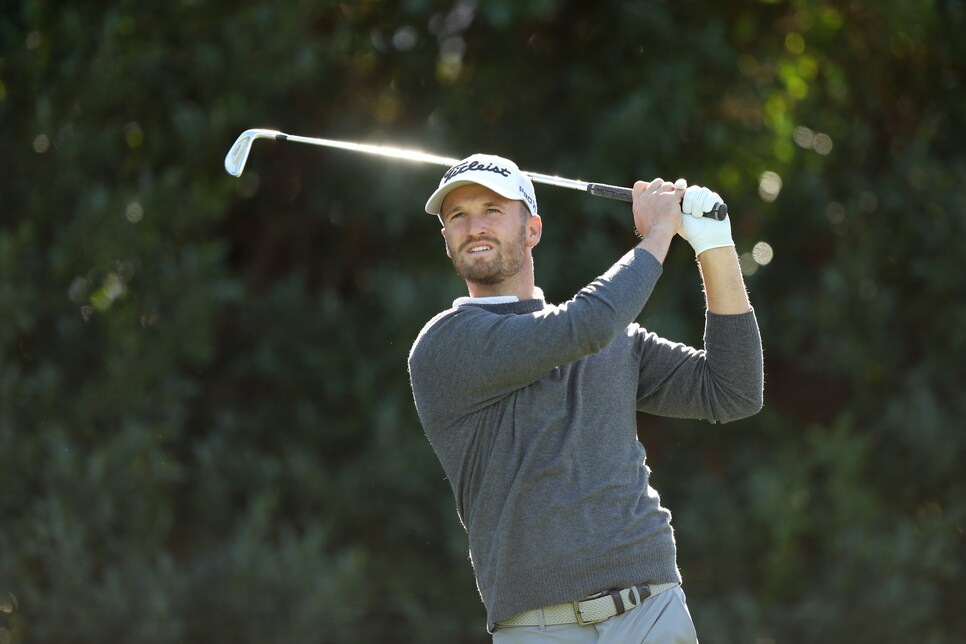 Clark finished T-50 last week after getting off to a slow start. His fall was excellent, finishing no worse than T-29 in any of his final four starts. He has two really good skill-sets for Torrey Pines. He's long off-the-tee, ranking inside the top 10 in driving distance this season. He's also a great putter on Poa annua greens, second to only McNealy since the start of the 2020 season.
Kevin Streelman ($6,800 DraftKings | $8,100 FanDuel)
Admittedly, this is a bit of a flier. Streelman has been fine recently but nothing too remarkable. Where he comes in handy is his experience around Torrey Pines. This is a course that can really beat you up if you're out of position, so experience can go a long way. Streelman has made the cut in La Jolla in six of his past seven trips, highlighted by a third-place finish in 2016.
Sahith Theegala ($8,700 DraftKings | $10,100 FanDuel)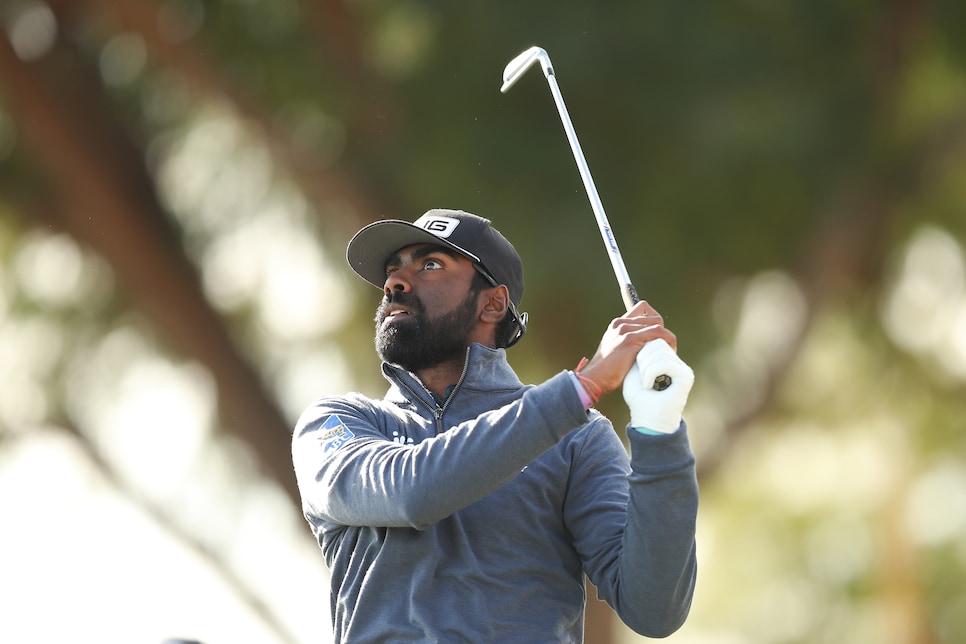 Theegala is a very difficult golfer to handicap, but one thing is clear—he's capable of finding his floor and his ceiling quite often. When things go south, they go very south. He's lost at least two strokes off-the-tee in six of his past 11 starts. The putter doesn't always cooperate as evidenced by a 12-shot swing between his putting results in Sea Island (+6.47) and his performance in Maui (-6.20). I worry that if he gets a little off at Torrey Pines, he will be punished.
Luke List ($8,000 DraftKings | $9,500 FanDuel)
Talk about a price bump for the defending champion, who hasn't been priced in the $8,000s since the 2022 Valero Texas Open. Since his win last year, he's failed to make the weekend in 14 of his 27 starts. If you believe in "Strokes Gained: Vibes" then maybe you have a case for List, otherwise there isn't much of an argument to roster him.
Harris English ($7,800 DraftKings | $9,800 FanDuel)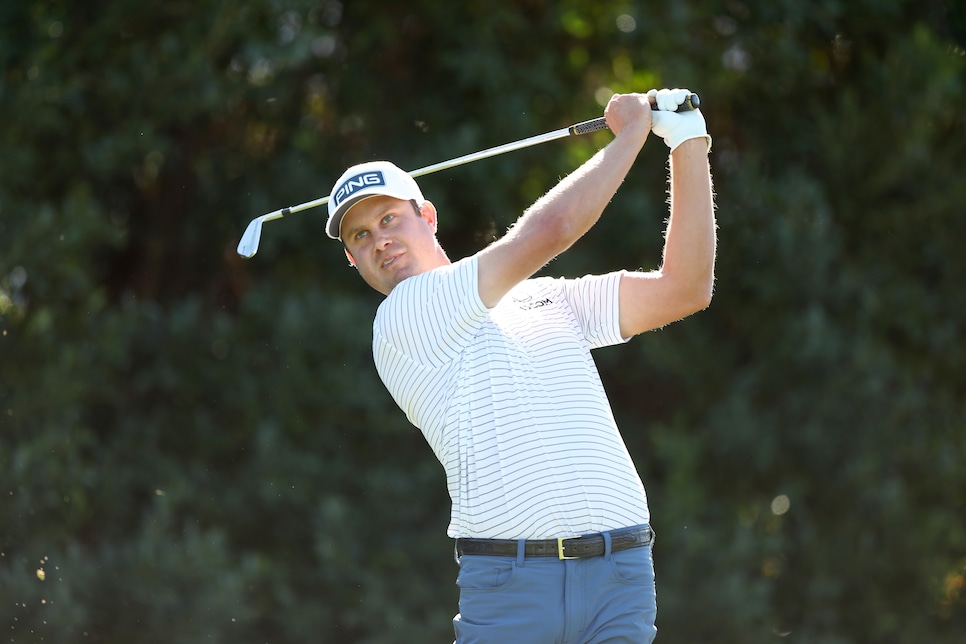 English is trying to get back into his form from a few years ago, but he's just not there yet. Of golfers priced in the $7,000 range, there's only a few who have been worse than English over the past 36 rounds. He's gaining just 0.27 strokes per round during that stretch, while his similarly priced peers are about 0.5 strokes per round better.
Rickie Fowler ($7,600 DraftKings | $9,100 FanDuel)
I'm rooting for Rickie, but this feels a bit scary. He has a new putter in the bag, and he'll need to solve it quickly on these Poa annua surfaces. Fowler, since the start of 2020, has lost 0.27 strokes per round putting on these surfaces. His history at the Farmers Insurance Open is dismal, missing the cut in six of his past nine trips, highlighted by a T-53 as his best finish during that run.
Lanto Griffin ($7,000 DraftKings | $8,400 FanDuel)
Griffin has been battling injury and poor play for nearly six months. His year ended with three straight missed cuts in the summer before having back surgery to repair a ruptured disc on his lower back. He played the opening event on the Korn Ferry Tour this year, finishing T66. I'll need to see signs that he's knocked off the rust before rostering him again.