Torrey Pines Golf Course: South
La Jolla, CA • Public
1 / 5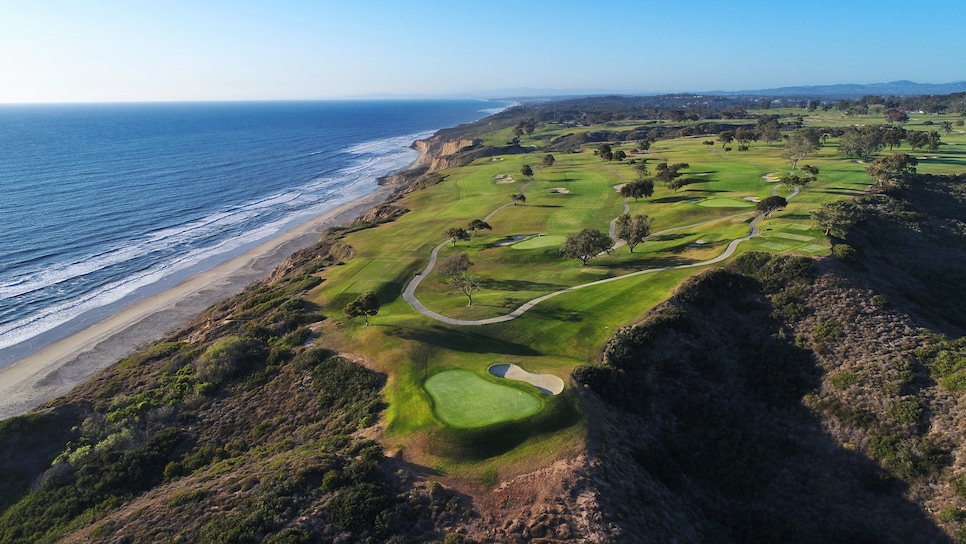 2 / 5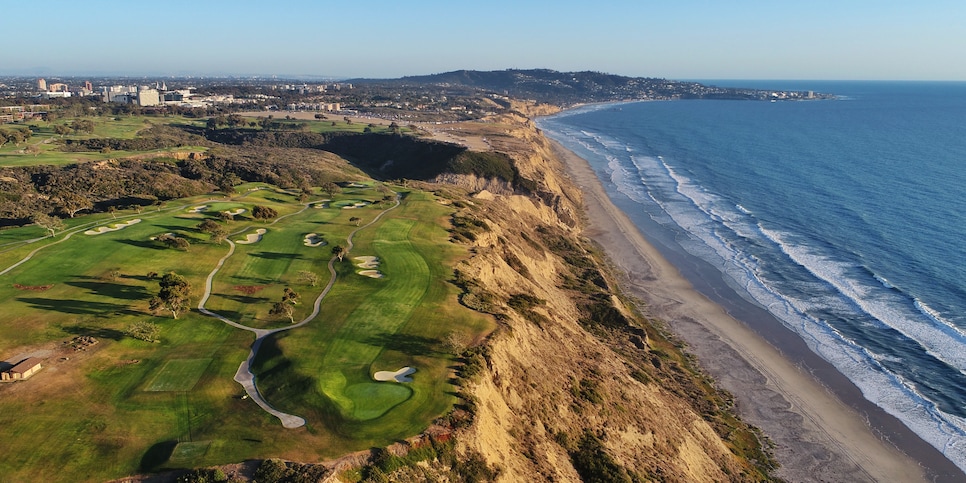 3 / 5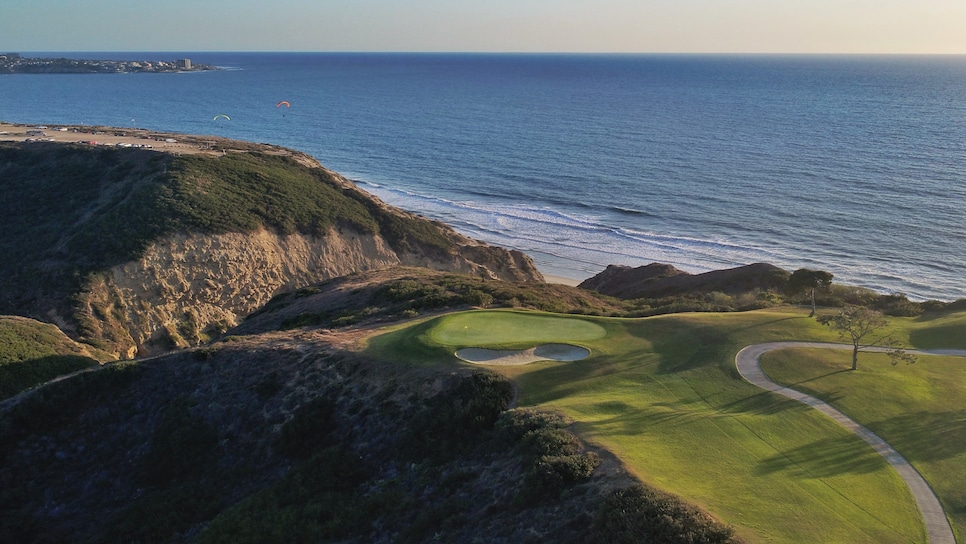 4 / 5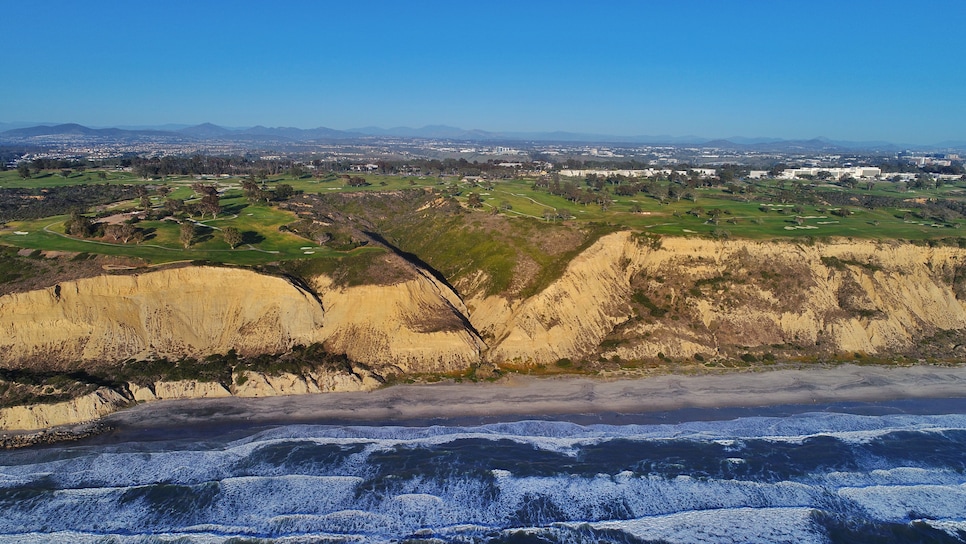 5 / 5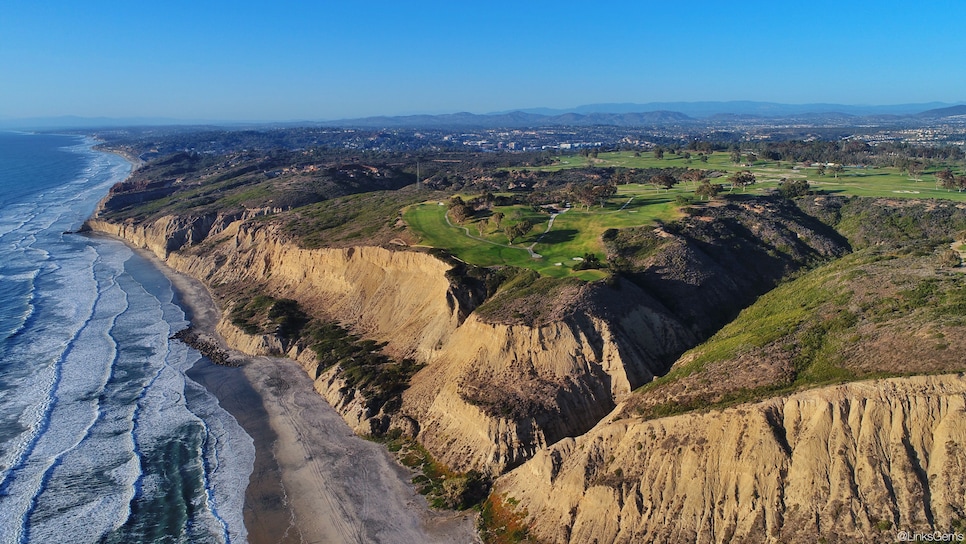 Overview
Torrey Pines sits on one of the prettiest golf course sites in America, atop coastal bluffs north of San Diego with eye-dazzling views of the Pacific. Rees Jones' remodeling of the South Course in the early 2000s not only made the course competitive for the 2008 U.S. Open (won by Tiger Woods in a playoff over Rocco Mediate), it also brought several coastal canyons into play for everyday play, especially on the par-3 third and par-4 14th. An annual PGA Tour stop, Torrey Pines received another boost by Jones prior to hosting its second U.S. Open in 2021, this one won by Jon Rahm.
About
Designer
William F. Bell, ASGCA/(R) Rees Jones, ASGCA
Awards
100 Greatest: Ranked from 1969-'74.
Second 100 Greatest: Ranked since 2013.
Highest ranking: No. 159, 2013-'14.
2021-'22 ranking: No. 198.
100 Greatest Public: Ranked since inaugural edition in 2003.
Highest ranking: No. 33, 2017-'18.
2023-'24 ranking: No. 35.
Best in State: Ranked 20th, 2013-'14. Ranked 22nd, 2011-'12, 2017-'18. Ranked 23rd, 2015-'16, 2019-'20.
2023-'24 ranking: 26th.
Previous ranking: 23rd.
Watch our exclusive drone tour
Panelists
Ratings from our panel of 1,900 course-ranking panelists
100 GREATEST/BEST IN STATE SCORES
Reviews
1 / 13
Review
"If not an overplayed public course, and if the city of San Diego had enough smarts to "soften up" the hospital/power complex/office building eyesore that overlooks the back nine, this could very well be a top 100-150 golf course."
Read More
2023
2 / 13
Review
"The views are spectacular while the course provides one of the stiffest test one can get just a month out from the US Open as the course was playing firm and fast. A really nice walk and excellent course to get to if you are in the San Diego area especially for the price."
Read More
2022
3 / 13
Review
"Torrey Pines South has elevated greens that pose challenges for chipping. The greens are also well protected by well placed and deep bunkers. Tee shots are a challenge with the heavy rough and well placed fairway bunkers. The course is long and demanding. It does not require a great deal of shot shaping. The holes are distinct throughout the layout and offer extraordinary views of the adjacent state preserve and Pacific Ocean."
Read More
2022
4 / 13
Review
"Torrey Pines South sits on what could easily be considering the most beautiful property in the United States. Some would argue the layout is not worthy of the land it sits, but it's hard to argue with the beauty and challenge the course provides. Narrow fairways with thick rough surrounding and well-guarded green sites provide a site worthy of its historical championship tests from the United State Open, annual PGA tour stop and numerous other amateur tournaments. While it may not have the amenities of a high-end club, the experience of Torrey Pines is one its visitors wont' soon forget."
Read More
2022
5 / 13
Review
"Aside from the views, it's not a terribly memorable golf course -- there are too many holes that look like each other and most par 4's and 5's have the same hazards (bunker left, bunker right). But there are a few really cool holes and I really liked the infinity greens. There were many good green complexes."
Read More
2021
6 / 13
Review
"Torrey Pines' South Course exceeded my expectations based off of what I had seen on TV. The greens are much better than I thought with some really interesting movement and putts. The course is long and difficult in a "traditional" manner. The pond on the 18th hole is one of the most jarring, out-of-place hazards I have ever encountered on a golf course, though I do think it works for that particular hole from a strategy perspective. Torrey is a wonderful municipal facility."
Read More
2021
7 / 13
Review
"A great walking course with great ocean views. A fair course if you pick the correct tees for your game"
Read More
2021
8 / 13
Review
"Character and distinctiveness make up the high end scoring of the south course. Beautiful vistas. The course doesn't really utilize the cliffs and gorges well to add nuance and interest in the design except for maybe 2-3 tee shots throughout. Plenty of long, straight away par 4s. Design doesn't vary much throughout."
Read More
2022
9 / 13
Review
"Reflecting on my round after playing and walking around the course the evening before, I was puzzled about how the 18th pond fit into the original design thoughts. I have found very few singular hazards that made me wonder how to score each of the categories."
Read More
2022
10 / 13
Review
"I enjoyed playing a place the pros play and you can see on TV. The views are nice as well. Otherwise the course is boring. You will never have to make a decision off the tee as it is all laid out for you: hit it between the bunkers. There is no risk/reward. It doesn't utilize its best feature: the cliffs. Too expensive for a non-resident."
Read More
2019
11 / 13
Review
"I kind of miss the muni charm of the pre-Rees Jones re-design. The layout is muscular one without much subtlety. And beware if they don't cut the kikuyu round down to a manageable height - sometime lob wedges don't get back to the fairway when it is like this. However, you are on the Pacific with that intoxicating salty ocean air and sunny days provide unforgettable views."
Read More
2018
12 / 13
Review
"You always here of the amazing views of this course. However the only time your really get a glimpse of the ocean is hole 3 through 5. Course doesn't really have any exciting holes, but the rough and trees are what protects this course. The price is definitely too high, unless you live in San Diego county."
Read More
2018
13 / 13
Review
"The setting is superb with fantastic views of the Pacific Ocean and California coast. The course is famous for its views and difficulty. The holes are generally long and tight with nasty rough but the individual holes are not particularly memorable. I like Torrey but don't think it's design or variety puts it in the same class as other U.S. Open layouts."
Read More
2018
Readers
Collection of reviews from our readers
There are no reader ratings yet
Reviews
There are no readers reviews yet. Be the first to write a review.