Caddies, Bruh
There is no greater hero in golf than the caddie who just risked life, limb, and dry shorts to save his player from falling into a lake
There ain't no loyalty like caddie loyalty. Not your dog, not your adoring mother, and certainly not your backstabbing rat friends who keep posting your shanks on Instagram. You may have your doubts. You may think it's a job like any other, but it's not. It's a way of life; one that Pedro Figueiredo's caddie Fracisco Ataide lived to its fullest at the BMW International Open on Friday, putting life and limb on the line to save his guy from a certain watery grave. Check it out.
Needless to say, not all heroes wear capes . . . because some wear bibs instead. That said, some fellow European Tour pros weren't so sure their guardian angel/green reader/iron cleaner/protein-bar toter/emergency therapist would do the same for them if push really came to shove.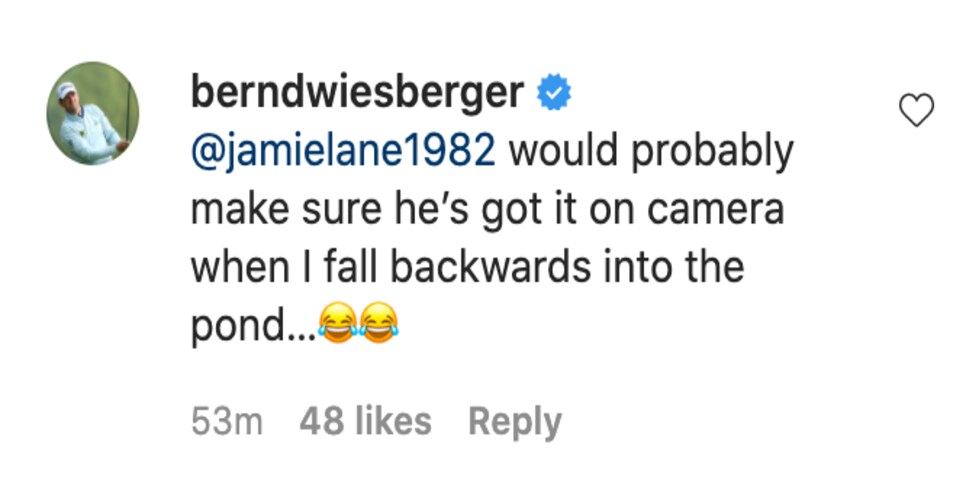 Given what we've seen recently from Geno Bonnalie, literally leaping off cliff to save Joel Dahmen's hat in Mexico, and now Ataide (to say nothing of Stevie's doberman-esque protectiveness all those years), we're willing to give all looper's everywhere the benefit the doubt, however. Unfortunately for Figueiredo and Ataide, it was a tough day everywhere else, with the Portuguese sitting at 10 over for his round and 18 over for the tournament—good for dead stinking last—at the time of writing.
But hey, look on the brightside: At least they stayed dry.