The Loop
Eternal nice guy Tony Romo can't resist taking a dig at Charles Barkley at the American Century Championship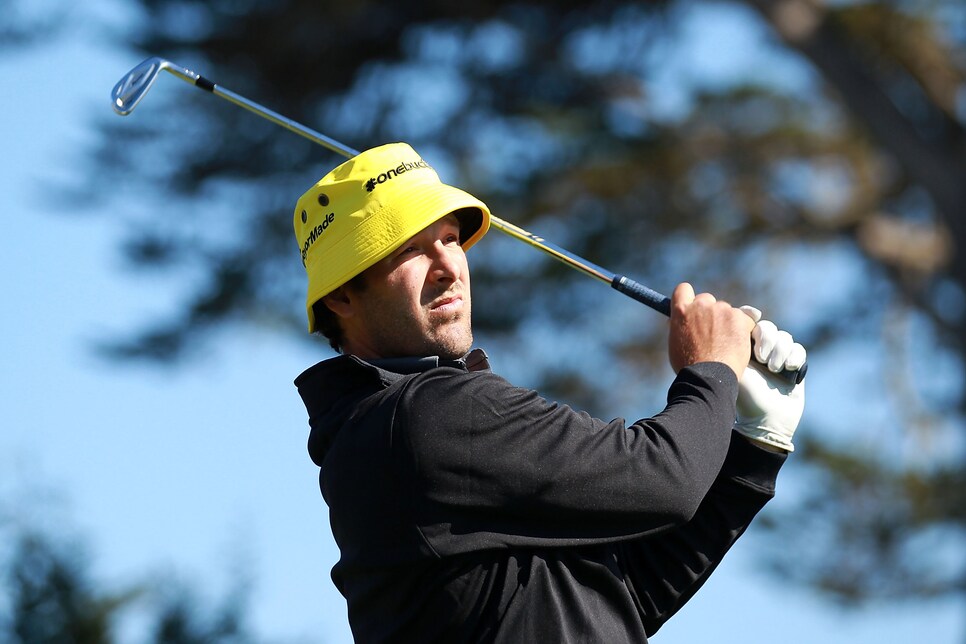 Discussing the state of his game at Punta Cana earlier this year—"I learned it wasn't very good" he says—his newly minted team of swing coaches, and the wholesale changes they've made to his swing—a maximum power release of the clubhead designed to impart a neutral ball flight, which he calls the "condensed version" with a knowing and maybe somewhat tired smirk—Romo broke Serious Golf Guy character for only a moment, but what a moment it was:
One thing I see that's really impressive [about the conditions at Edgewood Tahoe] are the greens. When you have Poa Annua they can get spongey. A footprint will be in the ground one second, and then all of sudden it will rise back up and you'll be left with the print. So if Barkley walks by the hole, you'll know, "yeah that was Charles, I see it there." But right now it's not like that...
Ordinarily we'd feel sorry for Chuck—who is also hacking his way around Edgewood this weekend—but lord knows he gives as good as he gets. And since he almost always gets the last word, we expect footage of Romo's 2007 snap-ocalypse to hit Chuck's Twitter feed literally any second now.
In other news, somewhere far, far away, Shaq just got the sudden urge to laugh but isn't sure why.