News
Tony Romo fails to make it past U.S. Open local qualifying for second consecutive year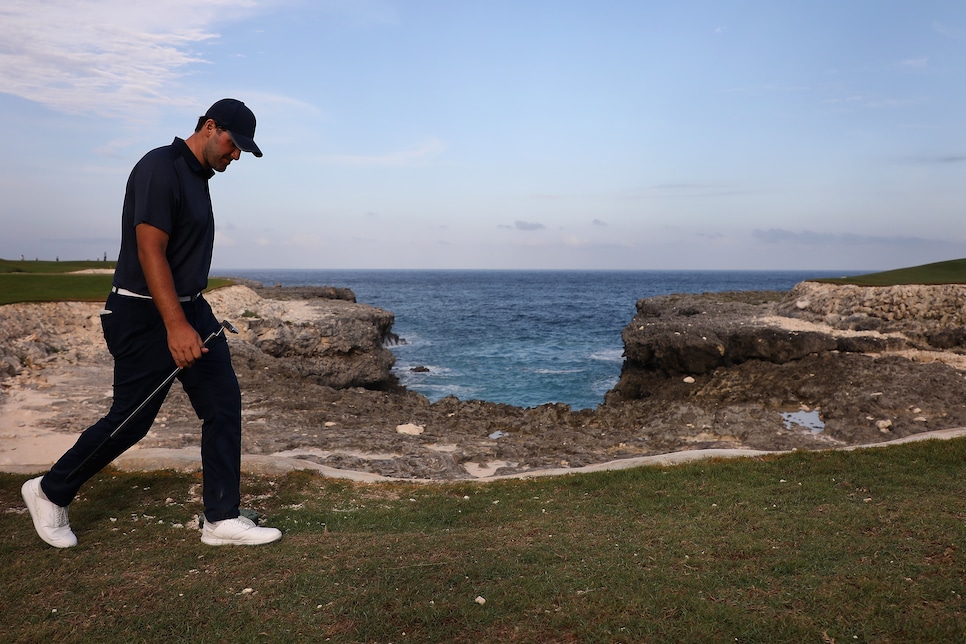 On Monday, Romo came up well short again his latest attempt to qualify for the U.S. Open. Playing at a local qualifier at Gleneagles Country Club in Plano, Tex., Romo shot a five-over-par 77, failing to nab one of the eight sectional qualifier spots up for grabs among a field of 132 golfers. Those at one under or better advanced.
After bogeying two of his first four holes, Romo had this nifty up-and-down for birdie at the par-5 fifth:
But there wouldn't be many more highlights. On the following hole, he did this:
Ouch. And there were some missed opportunities like this:
Here's a look at his final scorecard:
It was a disappointing result for the 38-year-old, but still a valiant effort. And say what you will about the guy, but you've gotta respect that kind of detailed stat-keeping.