The Loop
Tony Romo is really, *really* good at predicting what plays NFL teams are going to run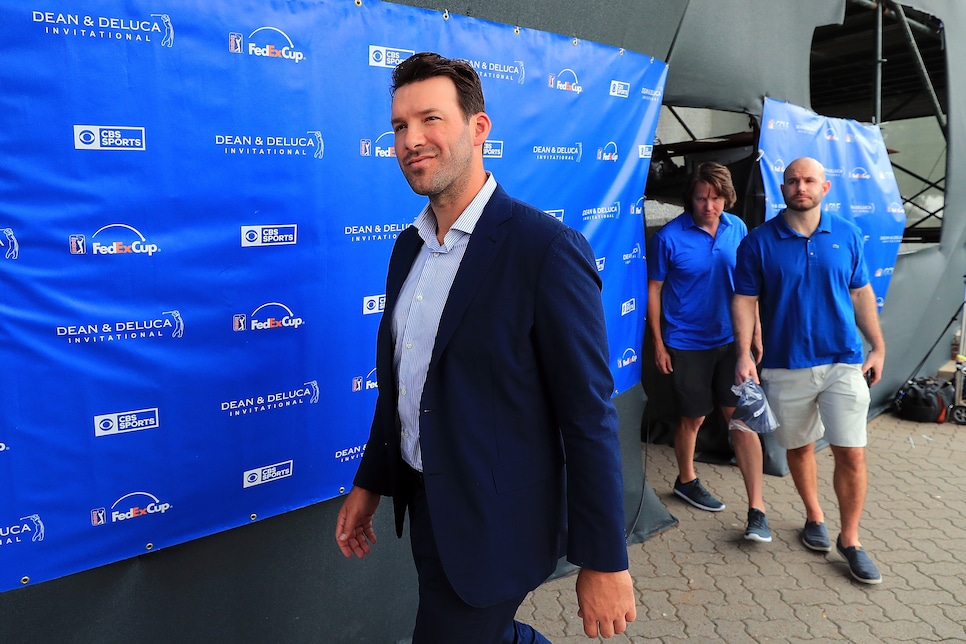 The most impressive rookie debut on opening Sunday of the NFL season actually wasn't on the gridiron, but in the TV booth. Retired quarterback Tony Romo started his first game sitting next to Jim Nantz instead of lining up behind center -- and he drew rave reviews for his analysis during CBS' coverage of the Oakland Raiders' 26-16 win over the Tennessee Titans. The former Dallas Cowboys star also proved to be really good at predicting the plays run by the two teams. Really, really good.
Check out this compilation clip of Romo calling what's going to happen on the field as if he were still calling plays in the huddle himself:
At one point, Tony Romo says he'd bet $5 the Titans running left and after they did, Nantz asked him, "What did you see there?"
"I've seen football in the NFL for 14 years," Romo replied.
Maybe so, but we're still impressed. And we're also advising everyone to stay clear of making any NFL-related bets with this man.