The Loop
ESPN unveils new college football anthem by Imagine Dragons so get ready to hear it 8 million times this fall (rough estimate)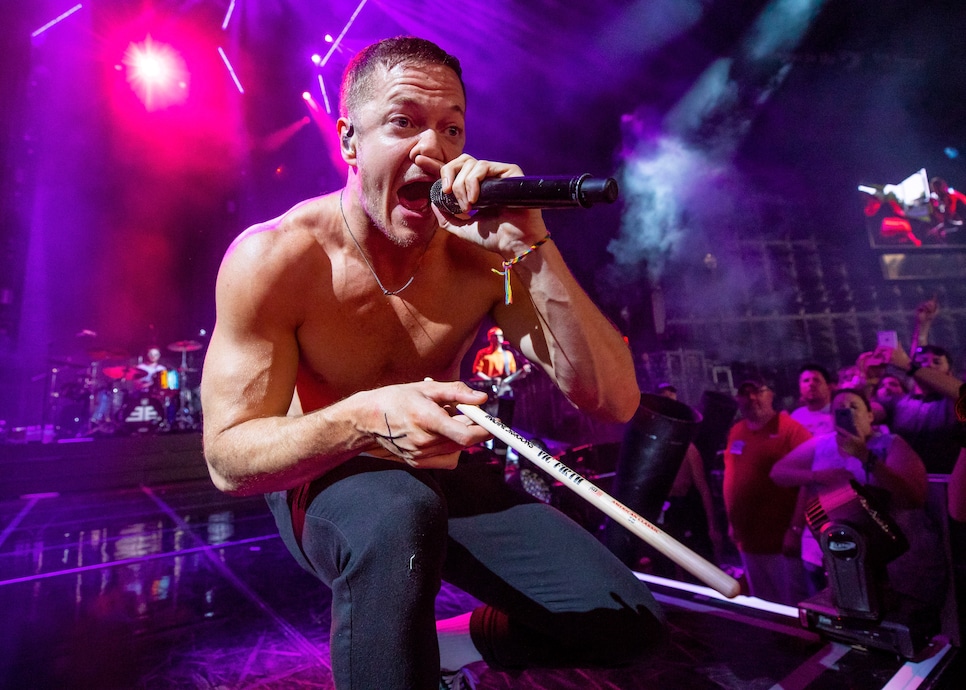 Ah, yes. When I think of Clemson touching Howard's Rock and running down the hill before taking on Florida State on Saturday night primetime, I immediately think of Imagine Dragons, don't you? Hey, if it works for Patrick Reed ...
Have a listen to the song in question before you hear it 8 million times between August and January (rough estimate):
To be honest, pretty underwhelming, especially compared to its counterparts in recent years. Mind-numbing classics like Fall Out Boy's REMEMBAHHHHHH ME FA CENTURRRIIESSSSSSS:
I'm sure the sheer volume of replays throughout the college football season will make "Natural" just as memorably annoying as the rest, but it doesn't seem to pack that same punch of previous years. The type of punch that could be considered borderline torture in some countries. But hey, if listening to this song means college football is getting closer, then roll the Georgia vs. Alabama tape, hand me that aux cord and fire it up. CAUSE YOU'RE A NATURALLLLL!!!!!