LDW LFG
ESPN just announced their Labor Day college football slate and it might be the best one yet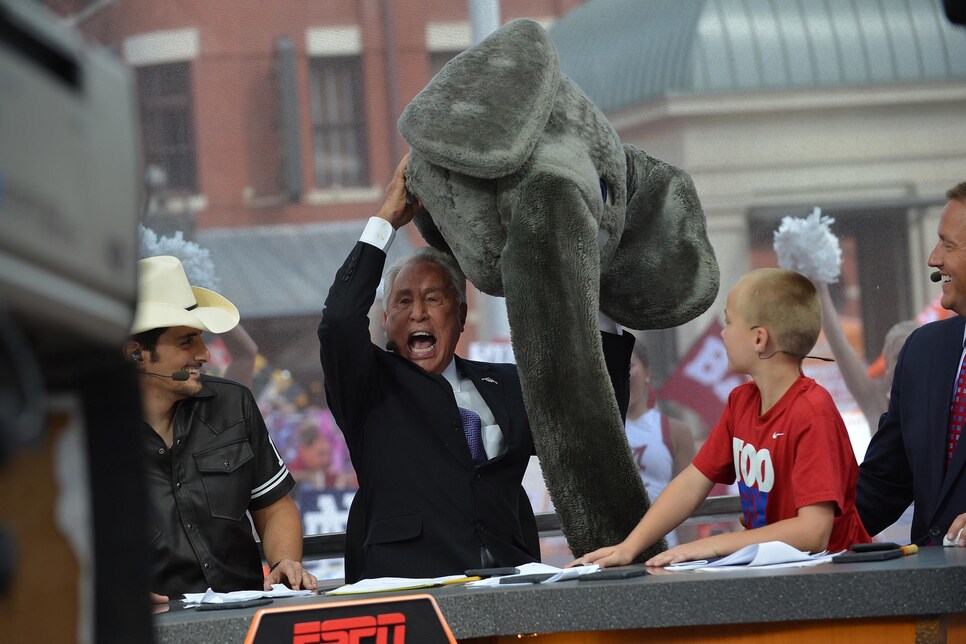 As hard as it may be to believe—especially considering that up until Sunday, college football was still being played here in the red, white, and blue—the opening weekend of the FBS football season is just three-and-a-half months away. That's nothing. Not even a blink. Merely a twitch in the eyelid of time and space. Before you know it, you'll be posted up on the couch on a beautiful fall day cursing 18-year-old kids to hell and back. And if ESPN's just-unveiled Labor Day weekend schedule is any indication, you're going to have a damn good time doing it. Feast your eyes, football fans.
Straight up, no bull, that might be the best Labor Day slate we've ever seen. You get the defending national champs against The U. You get two CFP semi-finalists in Notre Dame and Clemson taking on blue blood (and in the case of Georgia, blue chip) programs with TONS to prove. Then there's Louisville-Ole Miss, which seems like a snore until you remember Night Train Lane Kiffin is running the Rebels these days. You really can't ask for much more, except for maybe some non-conference Big Ten action. With Oregon-Ohio State on the schedule in Week 2, however, we beggars really shouldn't be so choosey.
Anyway, if you're already looking to plan out your LD dubya, here's how kickoff times are shaping up.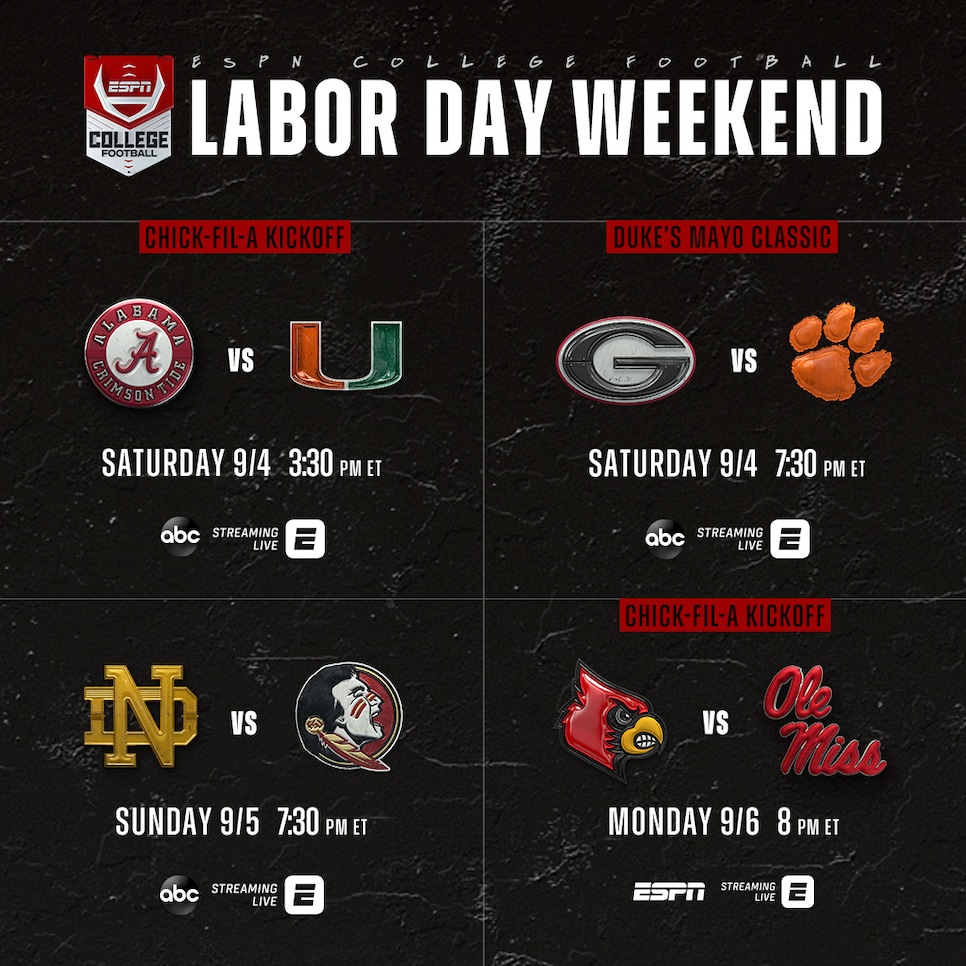 That's four-straight days of CFB chaos for those of you keeping score at home. So cancel that vacation and tell the kids to fire up the lawn mower. These bad boys aren't going to watch themselves.