Cheers
Elijah Craig release limited-edition Ryder Cup bourbon so you can toast the boys in red, white and blue
Tuesday was a big day for Ryder Cup fans. After weeks of deliberation and speculation, U.S. captain Zach Johnson confirmed his six Captain's Picks, locking in the roster that will be headed to Rome next month.
The six wildcards join automatic qualifiers Patrick Cantlay, Brian Harman, Wyndham Clark, Xander Schauffele, Max Homa and Scottie Scheffler. Boasting three of the year's four major winners, the 2023 team may just have enough firepower to break the America's 30-year drought on European soil. Should the stars (and stripes) align and the U.S. team prevails, you'll of course need something celebratory to toast. That's where Bardstown bourbon purveyors Elijah Craig come in, releasing their signature Ryder Cup whiskey just in time for the party.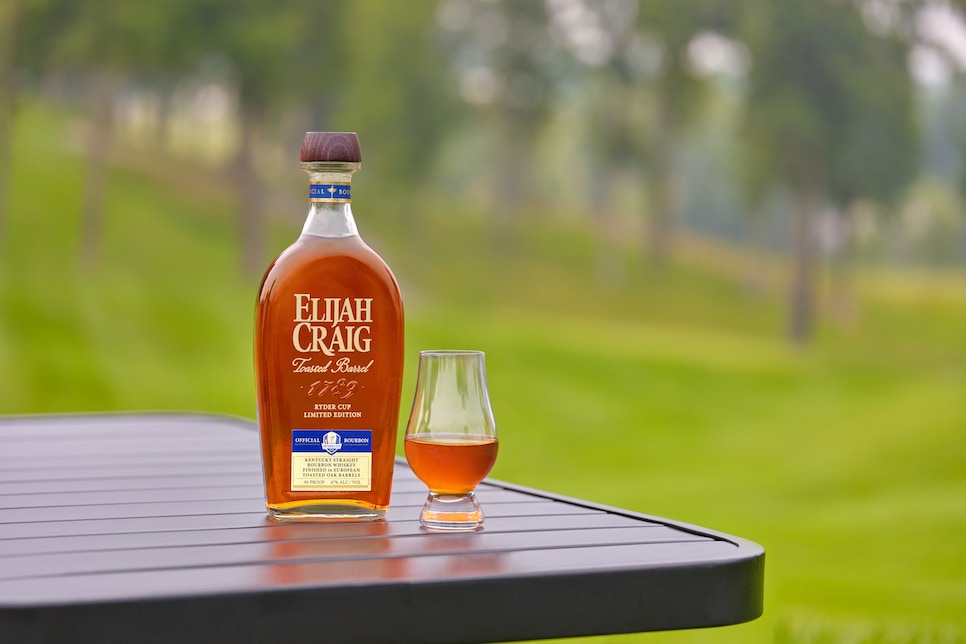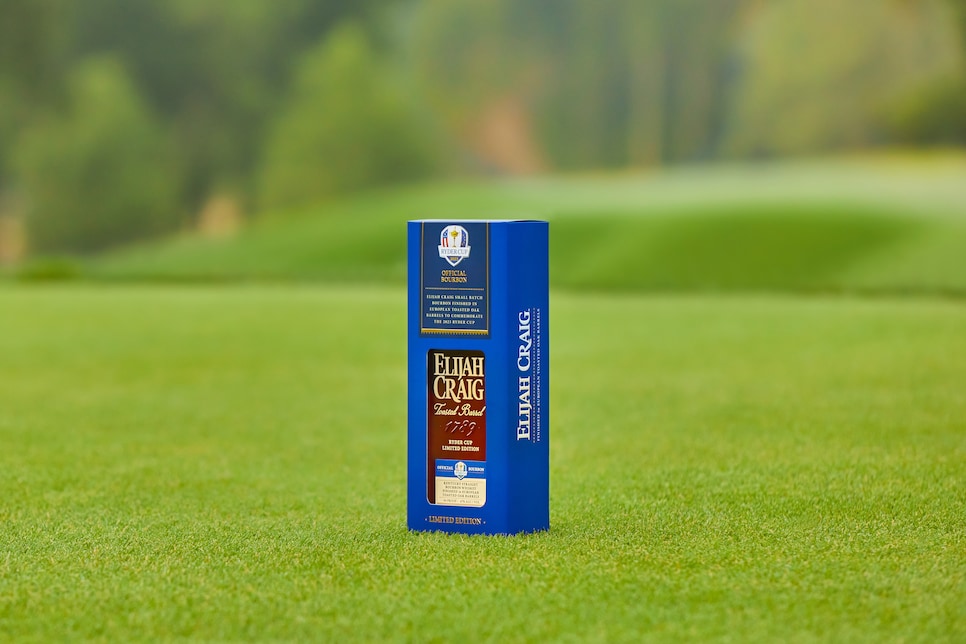 The limited-edition liquid begins with the small-batch Elijah Craig bourbon you know and love, but in tribute to the 2023 Ryder Cup's unique terroir, it is finished in European oak barrels toasted to replicate the flavors of the casks used in the local wine-growing region. The result is a smooth bourbon that opens with a rich nose of Werther's Originals and creme brulee before blooming into flavors of bright fruit and warm spices on the palate. A medium finish crackling with additional spice provides a fitting back nine to every sip.
The details don't end there, however. Each bottle proudly sports a neck label featuring the Ryder Cup trophy, a cork crowned with a gold coin and other Ryder Cup-themed adornments. The Elijah Craig Toasted Barrel Limited Edition is now available nationally and retails for $99.99.