Perfect Pairings
Pairing great American whiskies with great American golf courses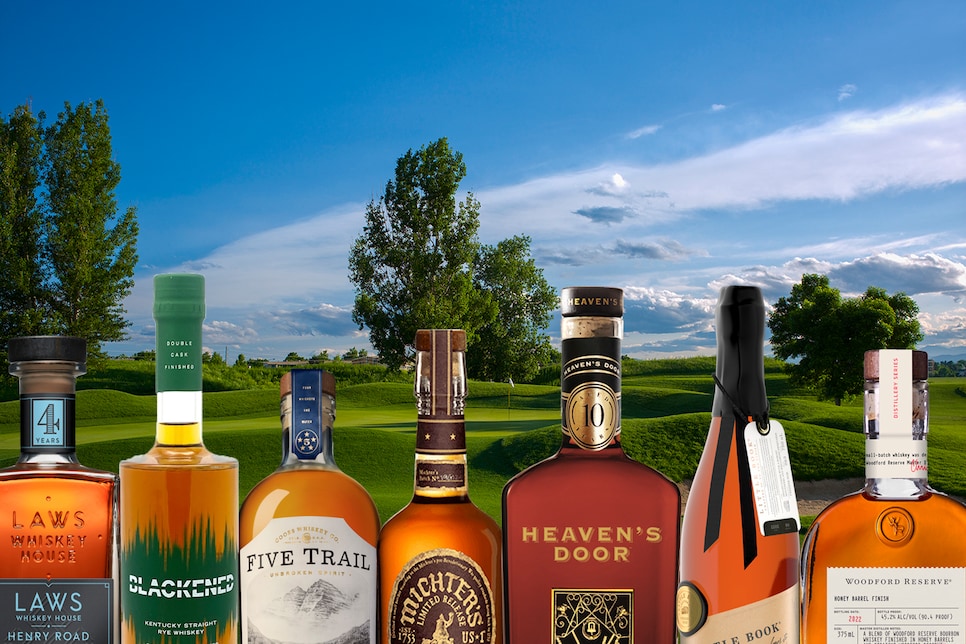 Pairing whiskey and food? Too predictable. Pairing whiskey and cigars? Too smokey. When it comes to finding the perfect accompaniment for a glass of the good stuff, we here at The Loop prefer a different partner: Golf courses.
Nothing hits like a nice beverage after (OK, sometimes during) a bucket-list round, and it's even better when that spirit embodies the, um, spirit of the track you just lapped. Sometimes that connection is intangible—a feel or flavor—while other times it's literal—a nearby point on the map—but it can be the difference between "meh" and "memorable." So join us as we play our way across America, from Kentucky to Cali, stopping for a whiskey or two along the way. Just remember, loser is buying.
Blackened Rye the Lightning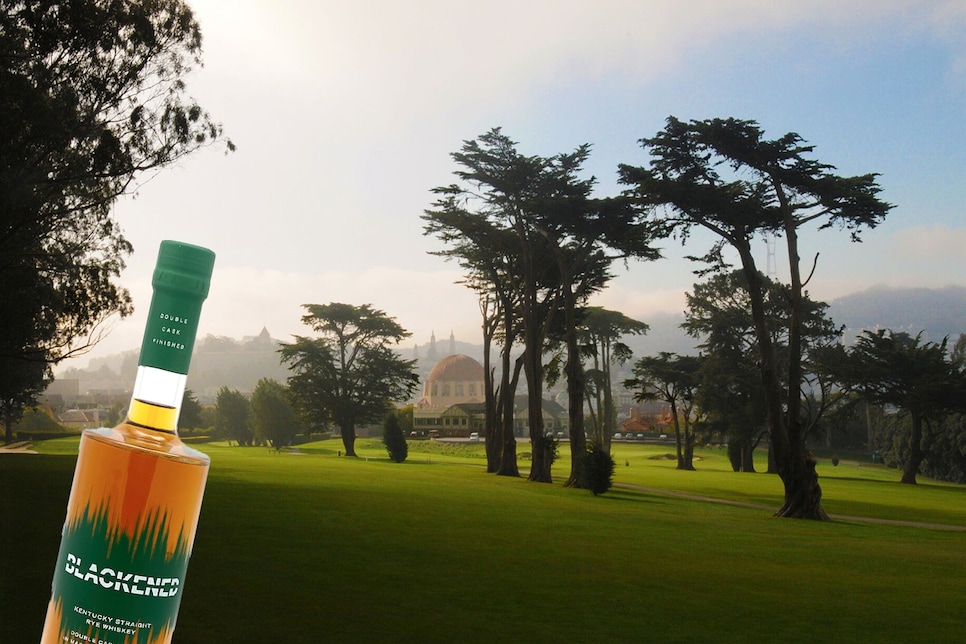 What golf course do you pair with Metallica's new limited-edition Kentucky straight rye, aged with a patented Black Noise process that gyrates the whiskey with the low-hertz frequencies of the band's music to further its interaction with the barrels? You go back to the thrash legends' Bay Area stomping grounds of course, specifically the Presidio Golf Course, a public gem in the heart of San Francisco that, while short in length, rises and falls like the band's epic compositions.
Heaven's Door Decade Series - #01
Unlike the Bootleg Series—the crown jewel of Bob Dylan's Heaven's Door whiskey label—the first release in the new Decade Series is an accessible gem for the weekend drinker. Priced at just under $100, this high-rye bourbon recipe, non-chill filtered or charcoal processed for maximum flavor and spice, is an elite elixir at an approachable price. That sounds a lot like Nashville's Harpeth Hills Golf Course, a classic public track that you can still get on for around $40 on weekends. After your round, make sure to stop by Heaven's Doors' new HQ, housed in a 160-year-old church right in downtown Nashville.
Five Trail Blended American Whiskey - Batch 002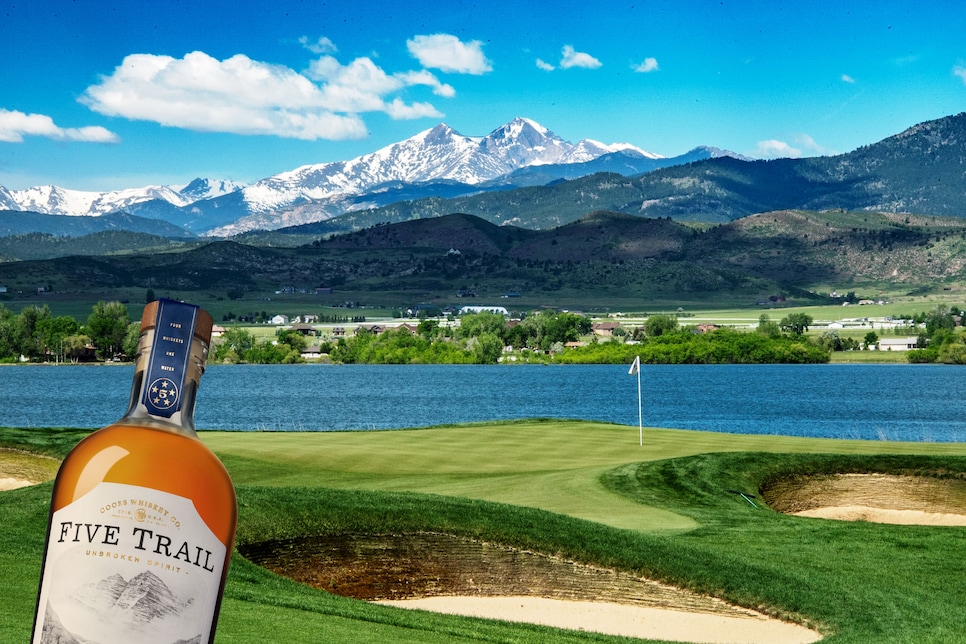 What could be more Colorado than two fingers of Coors' very own whiskey? How about two fingers of Coors' very own whiskey on the first tee of TPC Colorado, Rocky Mountains rising up from the horizon and John Denver blasting from the cart. A balanced blend of four different American whiskies—including a four-year-old Colorado single malt—and cut to proof using honest-to-goodness Rocky Mountain water, Five Trail will have you trading the Malbon for a Stetson in no time.
Little Book Chapter 6: To the Finish
There's no shortage of great American whiskies coming out of Beam-Suntory's Frankfort hub, from Booker's to Baker's to good ol' fashioned Jim Beam. Arguably the most exciting, however, is Freddie Noe's Little Book series, which continues in 2022 with Chapter 6: To the Finish. Inspired by Noe's love of cooking and lifelong mission to perfect his grandfather's sausage recipe, the Chapter 6 blends five different whiskies, aged on a carefully selected array of wood staves, into one cohesive whole, not unlike a great plate of barbecue. For dessert, shoot down I-64 for a round at Kearney Hill Golf Links, a Pete and PB Dye-designed public links course set down in the breadbasket of Kentucky.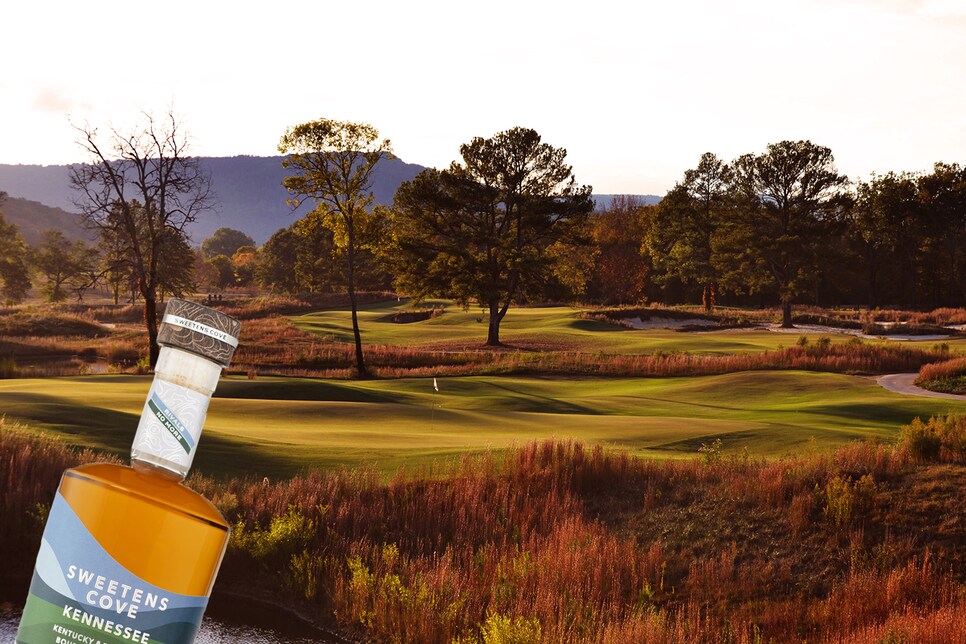 Talk about making a writer's job easy. If you're looking for a whiskey to wash down your bucketlist nine at Sweetens Cove, look no further than the club's very own Kennessee whiskey. A tribute to the Tennesse track's tradition of taking a shot of bourbon on the first tee, the Kennessee is a blend of Kentucky bourbon and Tennessee whiskey finished on a bed of toasted sugar maple wood. While the brand, co-owned by Peyton Manning and Andy Roddick, originally launched with its eponymous whiskey priced at a little over $200 a bottle, the Kennessee is considerably more accessible, much like the course itself.
Woodford Reserve Distillery Series - Honey Barrel Finish
Woodford Reserve's Distillery Series returns this fall with its latest experiement, the Honey Barrel Finish, which is exactly what it sounds like: Woodford Reserve's sultry smooth bourbon finished in barrels once used by a local bee farmer to store honey. It's only available at select Kentucky retailers and Woodford Reserve's Frankfort distillery, however, so go ahead and book that trip to the Bluegrass state and a tee time at the nearby Woodford Club (get it?) while you're at it.
Michter's US*1 Toasted Barrel Sour Mash Whiskey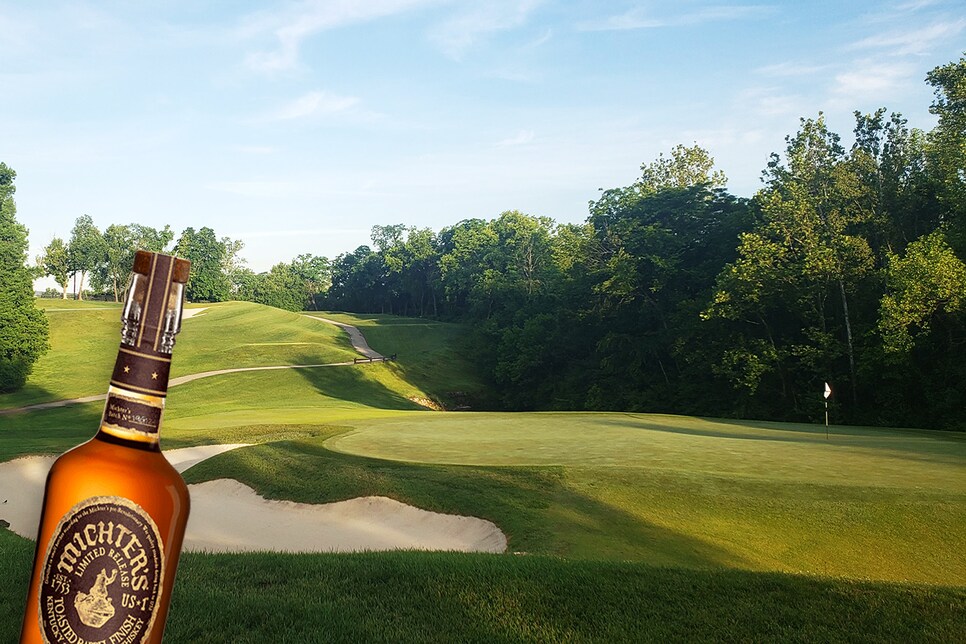 There's nothing usual about Michter's US*1 Toasted Barrel Sour Mash Whiskey. First of all, it's a sour mash whiskey. That alone makes it unique. Then the liquid is aged on specially toasted barrels, adding notes of smoked honey and gingerbread to the sweet-and-spicy sour-mash profile. Given Michter's downtown Louisville location, you might expect us to go with Valhalla here, but like the Toasted Barrel Sour Mash, we're going to flip the script and suggest you pair this singular spirit with Big Spring C.C., which lies just a stone's throw from Michter's distillery and boasts some interesting history, hosting the PGA Championship in 1952.
Laws Whiskey House Henry Road Straight Malt Whiskey
We've had bourbons, blends, ryes, sour mashes, and even whiskey aged in honey barrels, but this is something different: A straight malt whiskey distilled exclusively with Colorado barley. While you may think of Scotland when you hear the term "malt whiskey," this limited-edition release carves out its own niche with an alluring palate of tart apple, herbal seagrass and sweet pipe smoke. Pairing nicely with that little taste of Scotland in the American west is CommonGround Golf Course, a links-esque layout that frames its flat fairways with tall, whispy grasses and strategic bunkering.