News
Dustin Johnson is a very rich man (and player of the year), plus three other Day 4 takeaways at the Tour Championship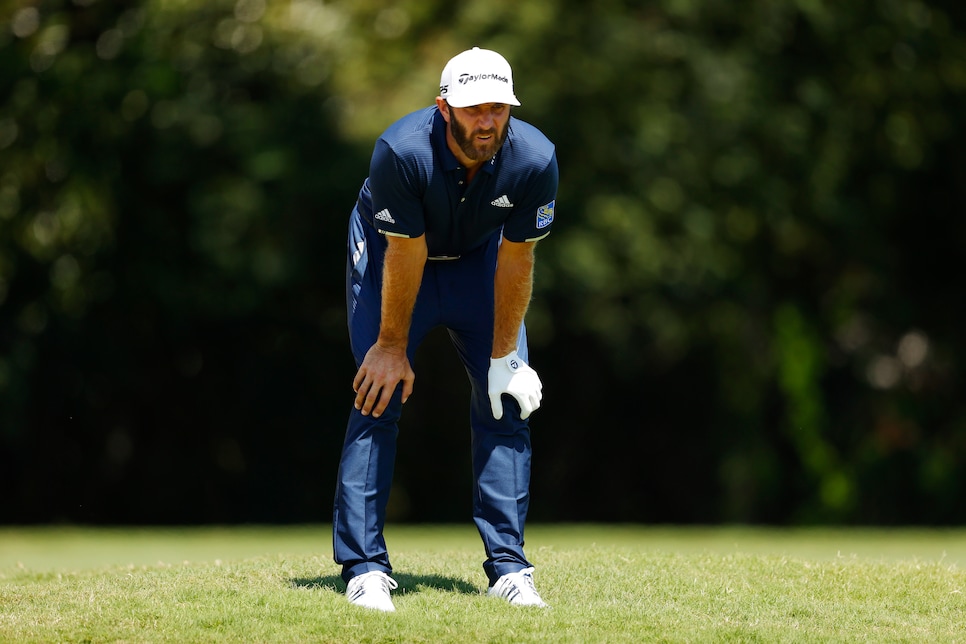 The weirdest PGA Tour season in history is in the books, but there was nothing odd about its final chapter. Dustin Johnson began Monday's final round at the Tour Championship with a five-shot lead, and no one ever got closer than two shots. A closing birdie made the final margin three, and the stoic star even flashed a smile. We think. Anyway, here are some takeaways from Day 4 at East Lake.
Dustin Johnson is a very rich man
Or should we say Dustin Johnson is an even richer man after claiming the Tour Championship/FedEx Cup double. The man with nearly $70 million in on-course earnings added another $15 million on top of that. Hey, if you're going to work on Labor Day, it's nice to get some decent holiday pay. And he certainly wasn't the only golfer getting PAID on Monday. But while the money and the PGA Tour's "ULTIMATE PRIZE" was definitely the most important thing at stake on Monday, this result cleared up a few other things as well …
Dustin Johnson is the Player of the Year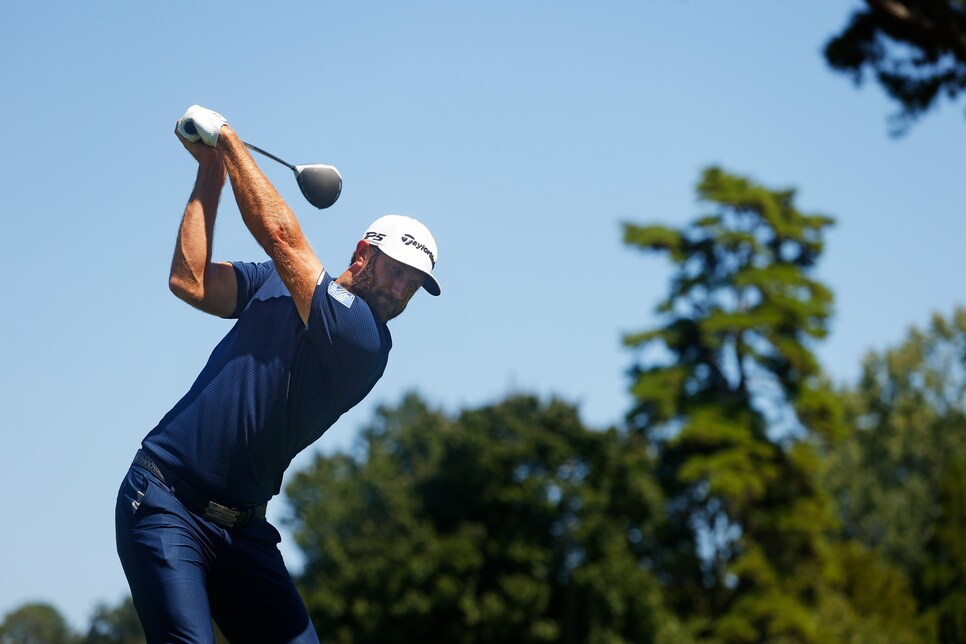 One of the most wide open POY races in recent memory—only playing one major due to a global pandemic certainly factored—was decided with Johnson's win. Well, unless his peers surprise everyone by voting for someone else (Justin Thomas is the only other player with three wins and Collin Morikawa has that lone major) like they did last year when Rory McIlroy stunned Brooks Koepka. Assuming Johnson wins the vote—a vote he'll likely not even participate in given his track record—that would mean two POYs for DJ. Pretty impressive considering it's something Phil Mickelson has never won once.
Unfortunately, golf fans seem to hear more about the things Johnson hasn't won. In other words, multiple majors. But the former U.S. Open champ now has a FedEx Cup title to go with 23 career PGA Tour titles. Say what you will about the tour's ever-changing post-season (more on that later), but that's a nice thing to have on the ol' resume. And at 36 and arguably the best athlete on tour, it's a resume that has plenty of time to be improved upon. Speaking of which …
Dustin Johnson will be a HUGE favorite to win the U.S. Open in two weeks
Already a popular pick to win at Winged Foot due to his recent hot stretch (second-win-second-win) and his lone major coming in this event in 2016, Johnson will now be a heavy favorite at the year's second major. "I'm definitely playing probably the best I've ever played," Johnson told NBC Sports' Steve Sands following the East Lake win. "I've just got a lot of confidence in every part of my game right now." This is reminiscent of when Johnson had a three-tournament victory streak entering the 2017 Masters. If he can avoid any stair mishaps—or stick to a one-floor rental while in New York—there's a great chance he'll get that elusive second major title.
The FedEx Cup can't win with Golf Twitter
The PGA Tour's playoffs have made many changes throughout the years, but there's always been once constant: Golf Twitter finds a way to complain. Here's an overview of the bitching going on this week:
Old complaint: "They're not playing for enough money!"
New complaint: "They're playing for too much money!"
Old complaint: "The top seeds don't get enough of an advantage!"
New complaint: "The top seeds get too much of an advantage!"
Old complaint: "It's too confusing to follow!"
New complaint: It's still too confusing to follow!"
Those final two are linked with the tour going to essentially a net Tour Championship the past two years. Somehow, people find it hard to follow the simple fact there's a leader board before the tournament begins. And with Dustin Johnson taking advantage this week, the complaints focused on the final round lacking drama with him holding a big lead throughout. Is the current format perfect? Of course not. But can't we just let it play out for a few years before making more changes? And is there anyone who doesn't think it correctly identified the best golfer throughout the postseason? Didn't think so.
Xander Schauffele is the King of East Lake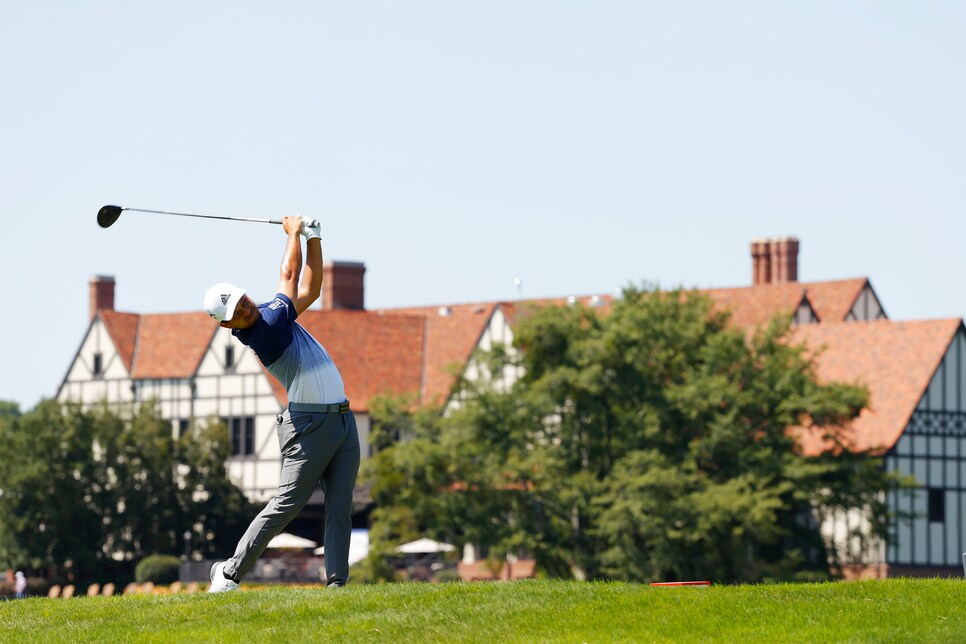 It's a good thing DJ had that lead entering the week, though, because Schauffele wound up shooting the best score over 72 holes in Atlanta. East Lake may have been the home course of Bobby Jones, but it's Xander's personal playground now. The 26-year-old has played 16 competitive rounds at the challenging par-70 track and never shot over par, including Monday's final-round 66.
Schauffele didn't wind up winning the $15 million—he and Justin Thomas each took home $4.5 million for tying for second place—the 26-year-old will get Official World Golf Ranking credit for the win and that's just as good. OK, so, obviously, it's not nearly as good as $15 million. Sorry, Xander, just trying to soften the blow. Make DJ pick up the check if you guys go out for dinner in New York during U.S. Open week. Well, if you guys take-out dinner, that is. Man, it really has been a weird season.