Mr. and Mrs.
Dustin Johnson and Paulina Gretzky's wedding weekend looked exactly how you'd expect it to look
It took Dustin Johnson nearly 10 years since turning professional to win his first major championship. It also took him nearly 10 years to officially marry Paulina Gretzky, who he proposed to all the way back in 2013. The man is nothing if not patient.
Both massive life happenings were well worth the wait, though. No stone was left unturned for DJ and Paulina's big day. Or, should we say, Mr. and Mrs. Johnson's big day.
The festivities began on Thursday, when Dustin, Paulina and co. boarded a private plane to Tennessee, where they'd be tying the knot at Blackberry Farm in the Smoky Mountains. The images below are from Paulina's Instagram story, as well as Kristina Melnichenko's: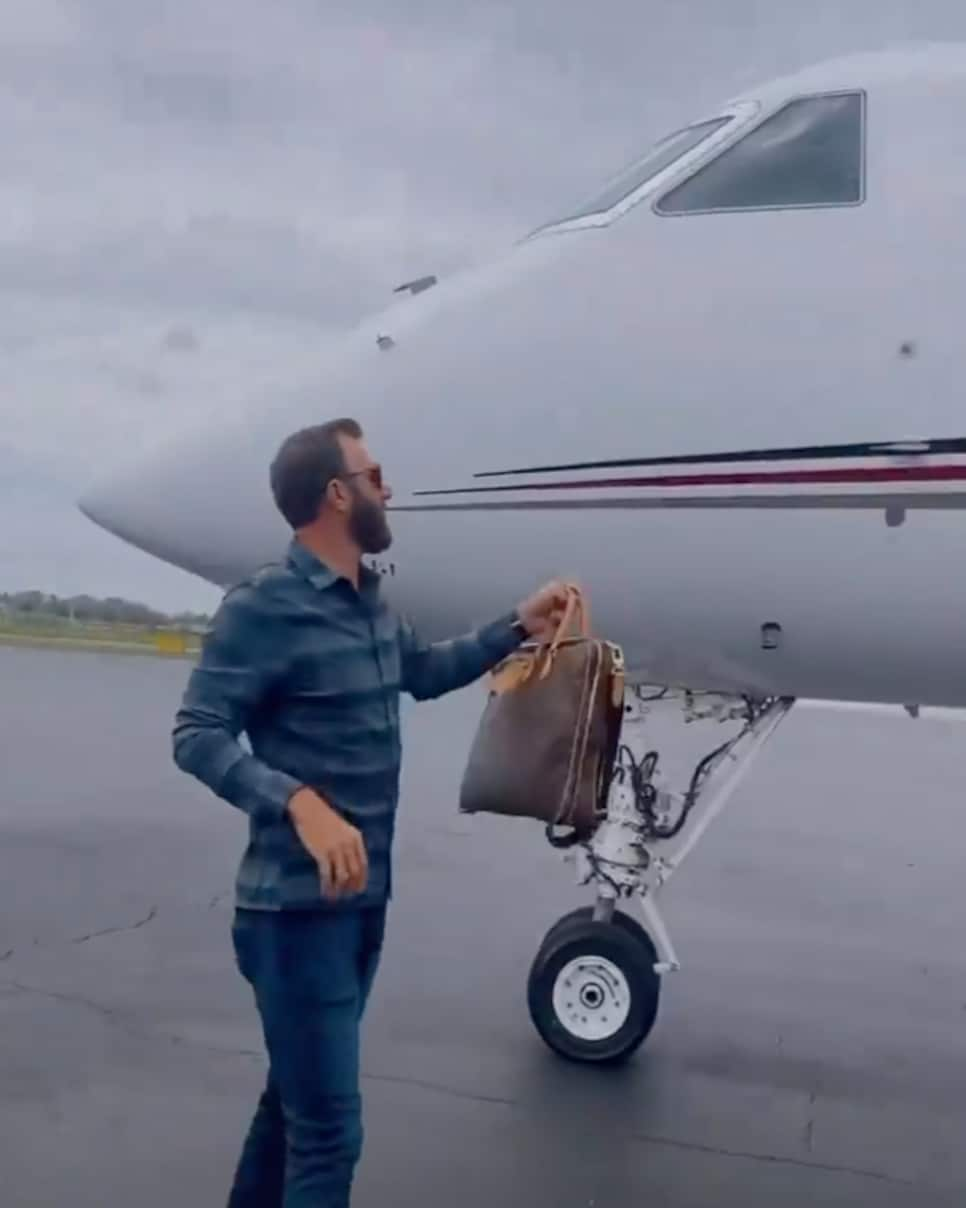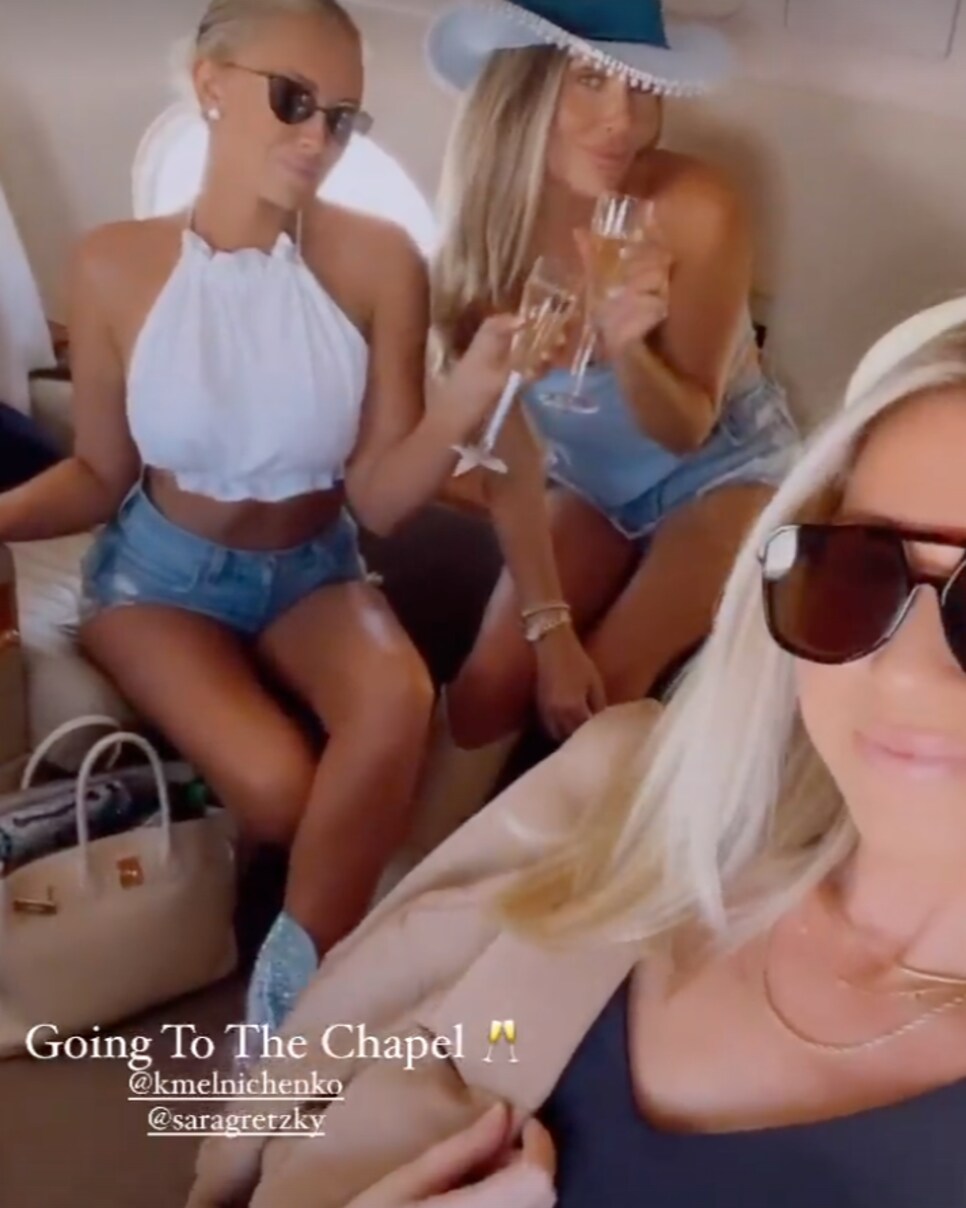 Seems like it's good to be a NetJets brand ambassador, am I right?
The happy couple enjoyed a nice stroll for the cameras upon landing, and we got a glimpse at their personalized golf cart. Because you aren't a big-time PGA Tour professional if you don't have a personalized golf cart at your wedding: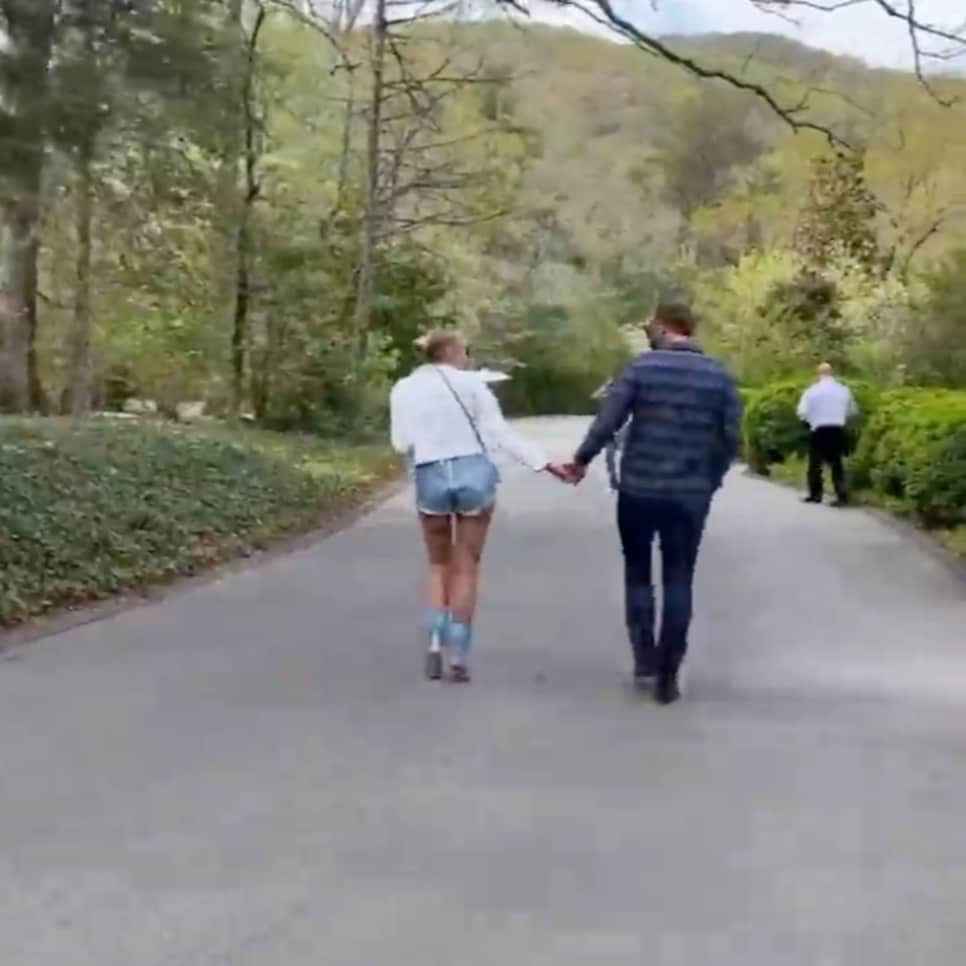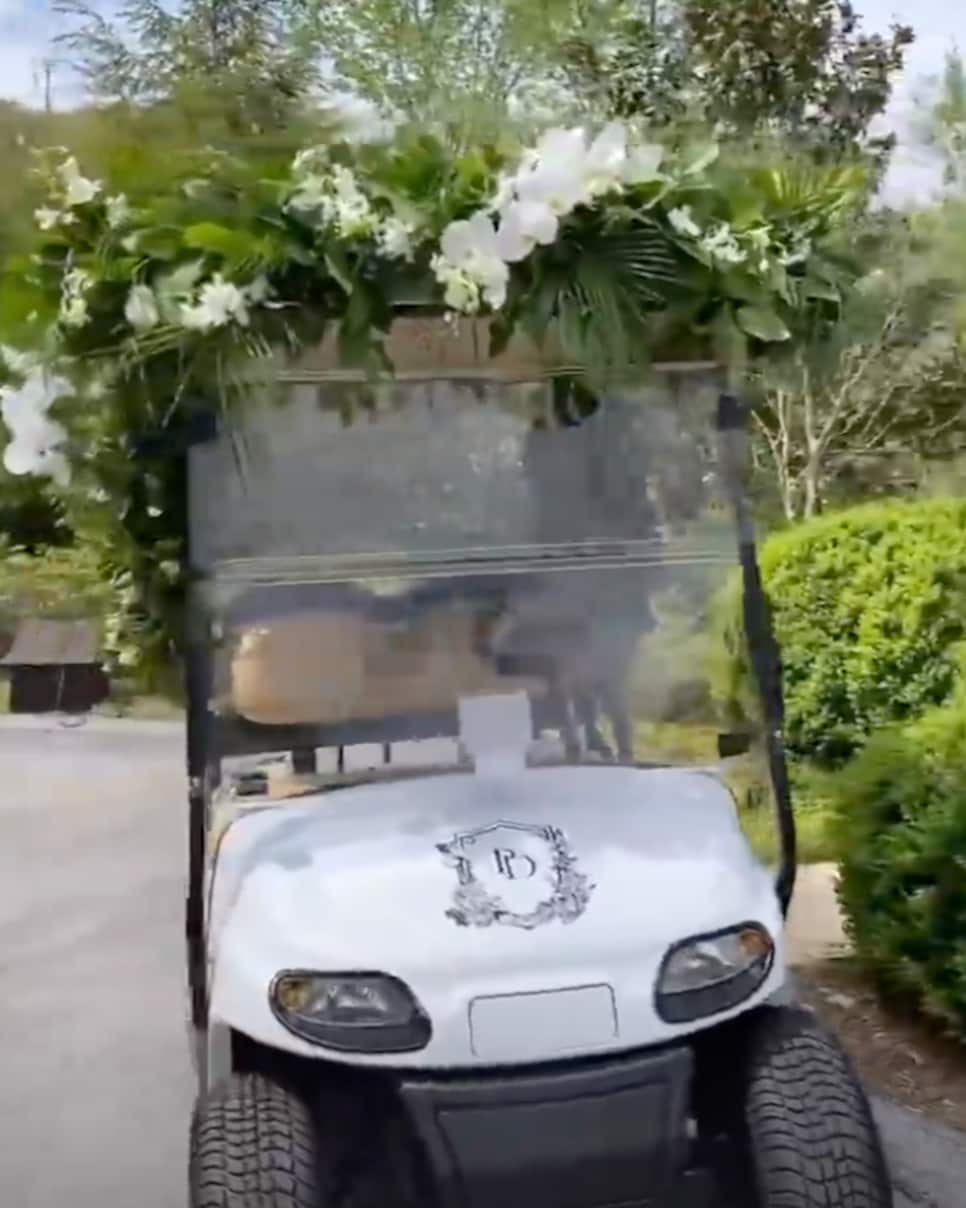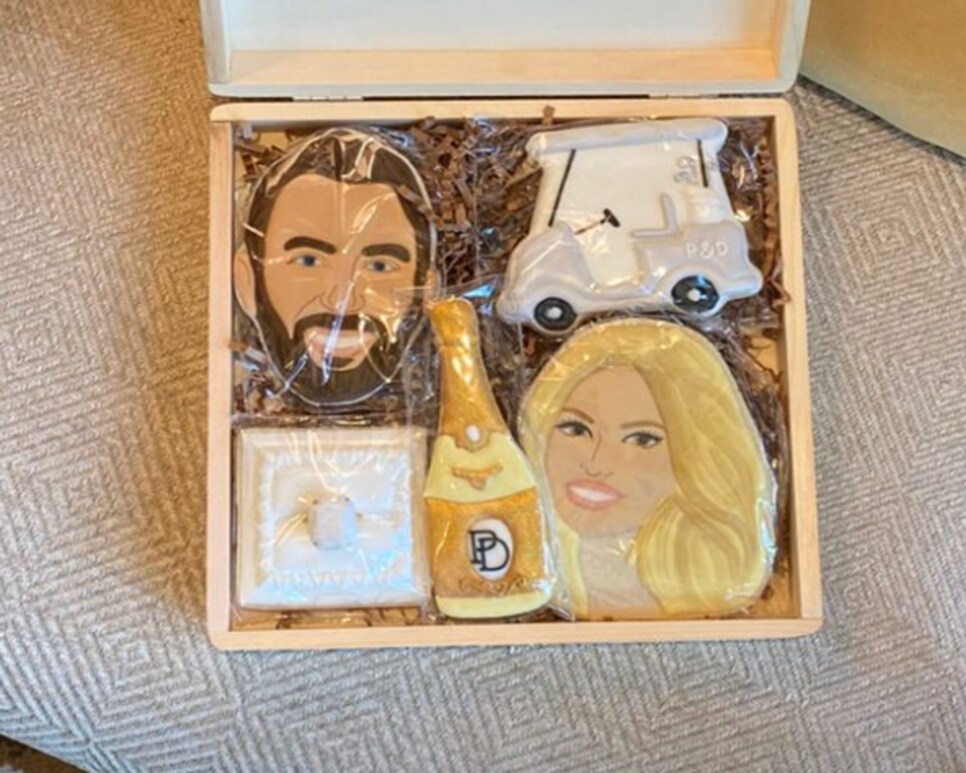 Some pretty nice touches here, we'd say. Friday night was a low-key family dinner, though there was hardly anything low-key about it: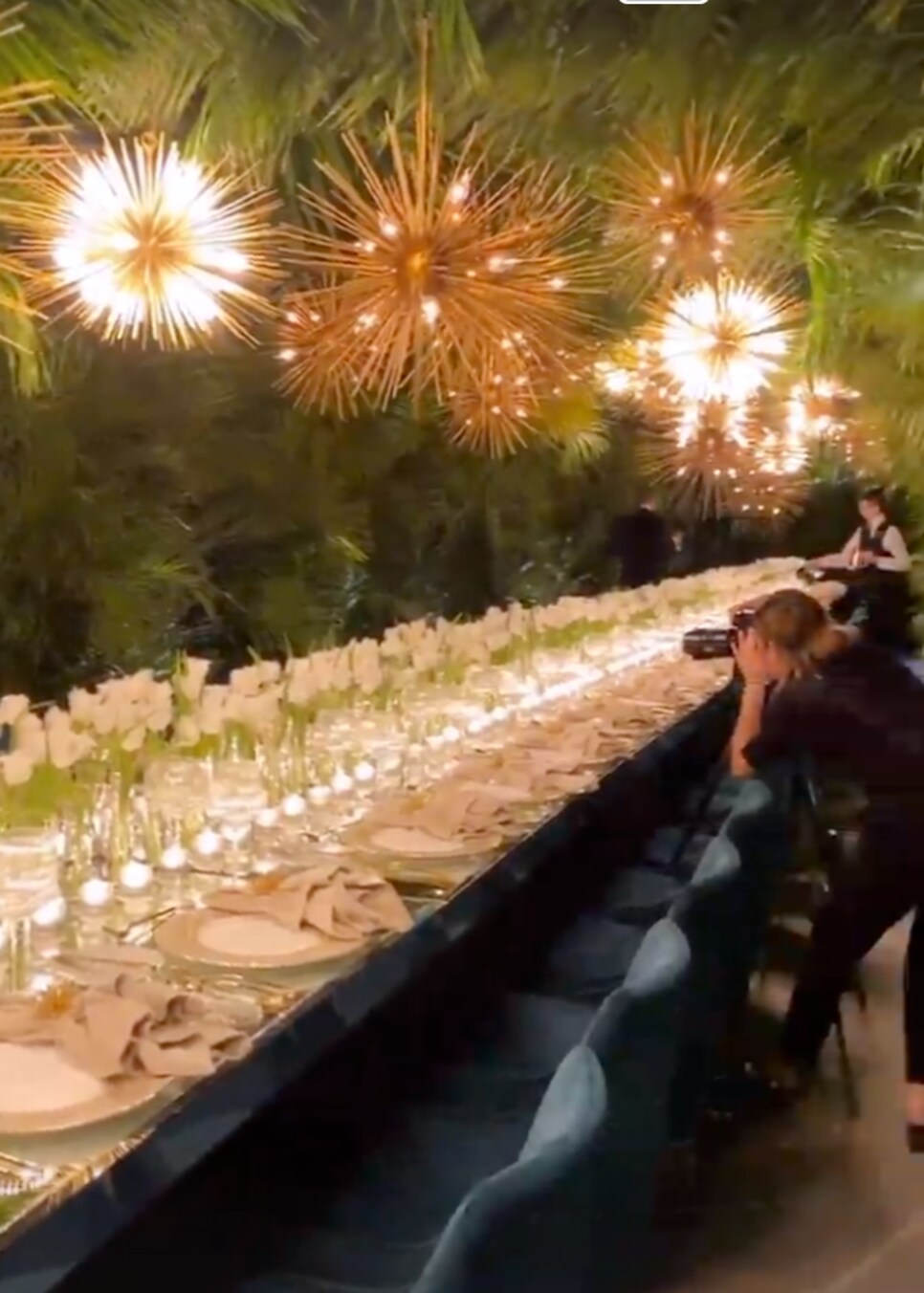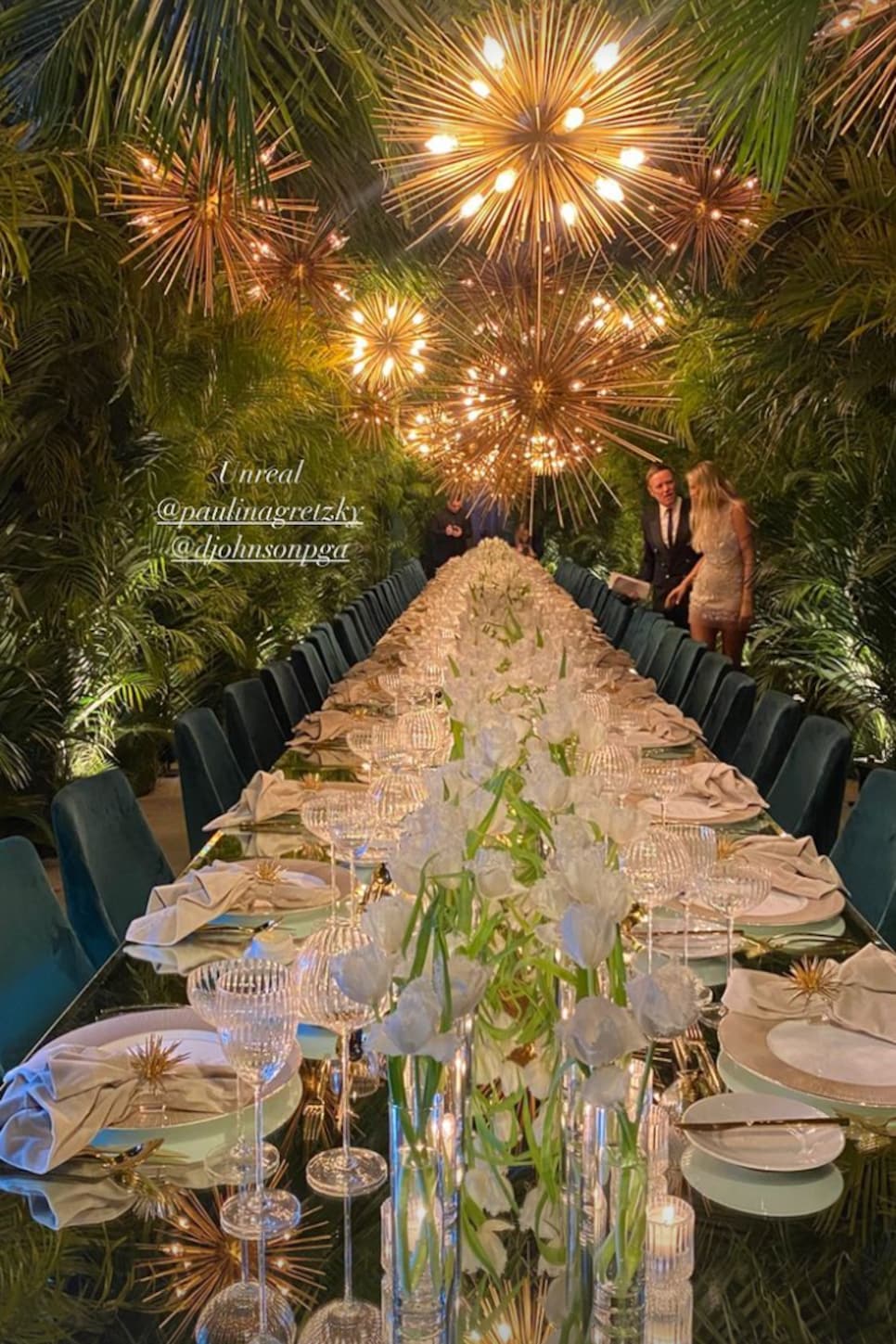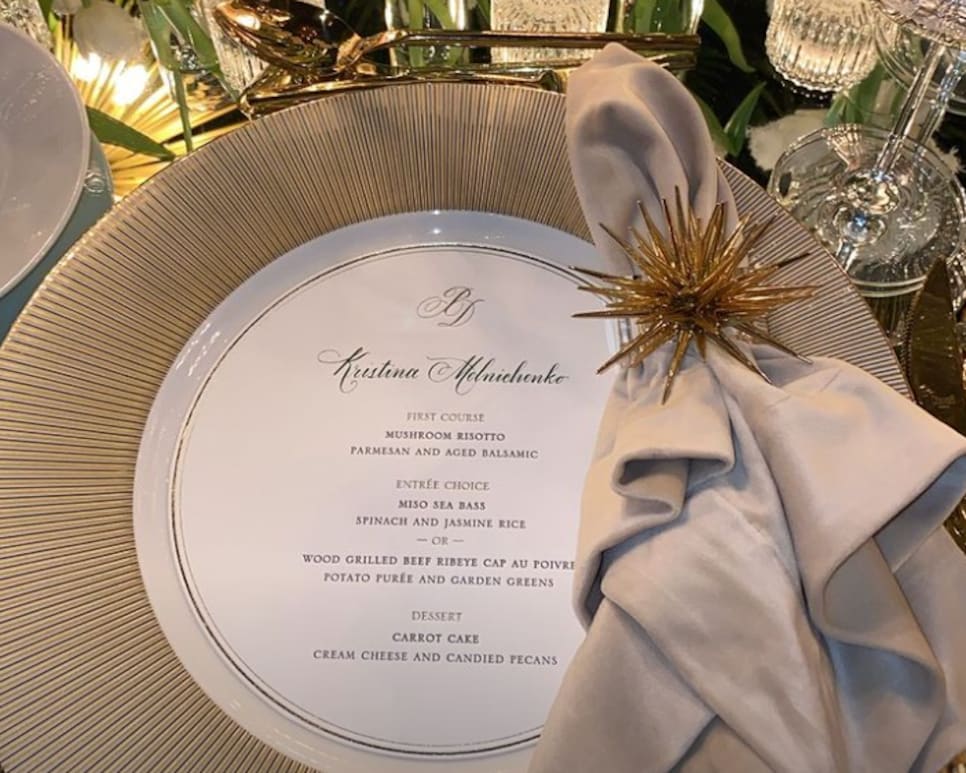 What, no pigs in a blanket? This wedding is h-- , we'll let you finish the movie reference on that one.
Paulina's final picture of the family and friends dinner night was with one of her sons, River, and it was as adorable as you might expect: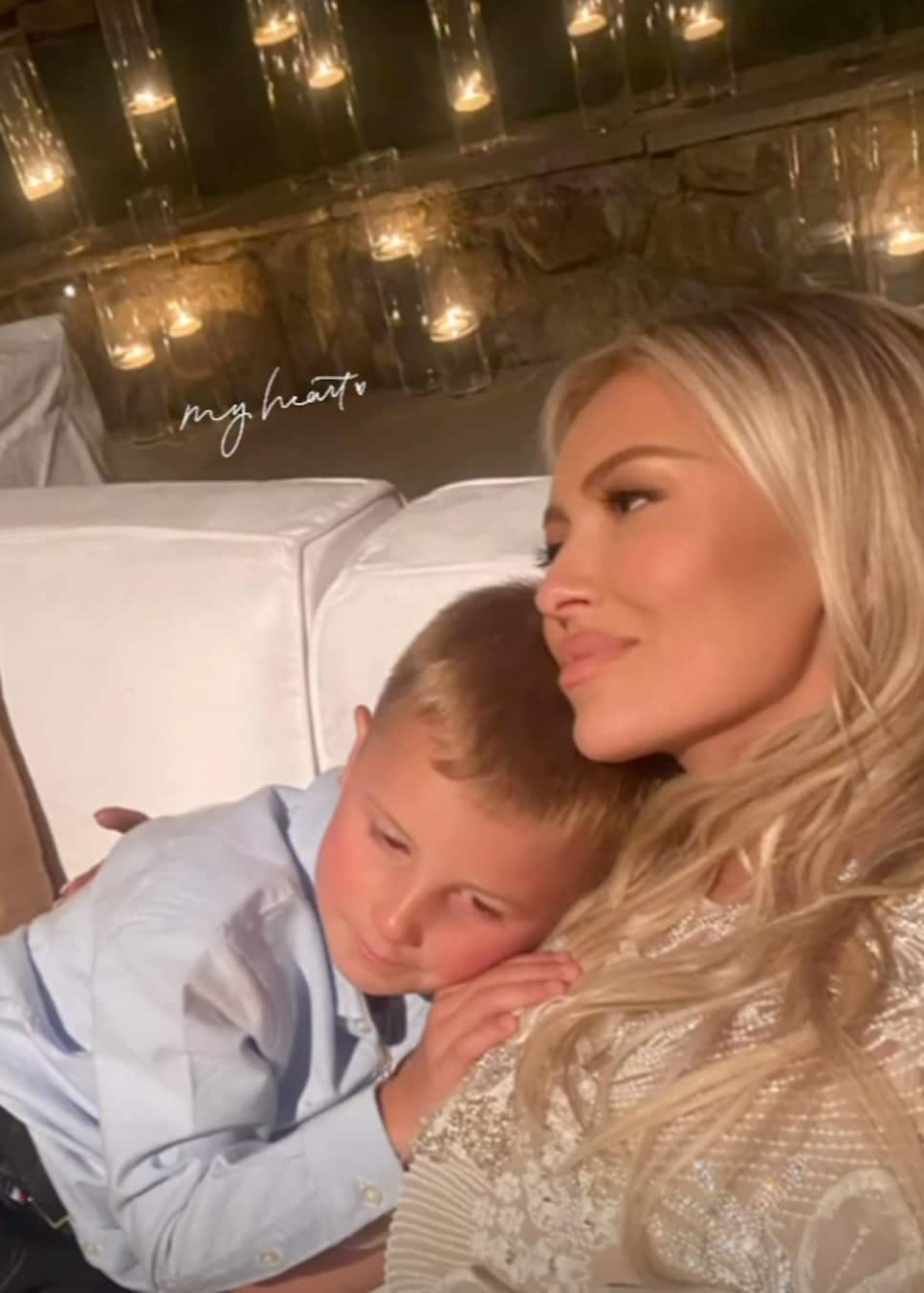 And some more great family pics because why not: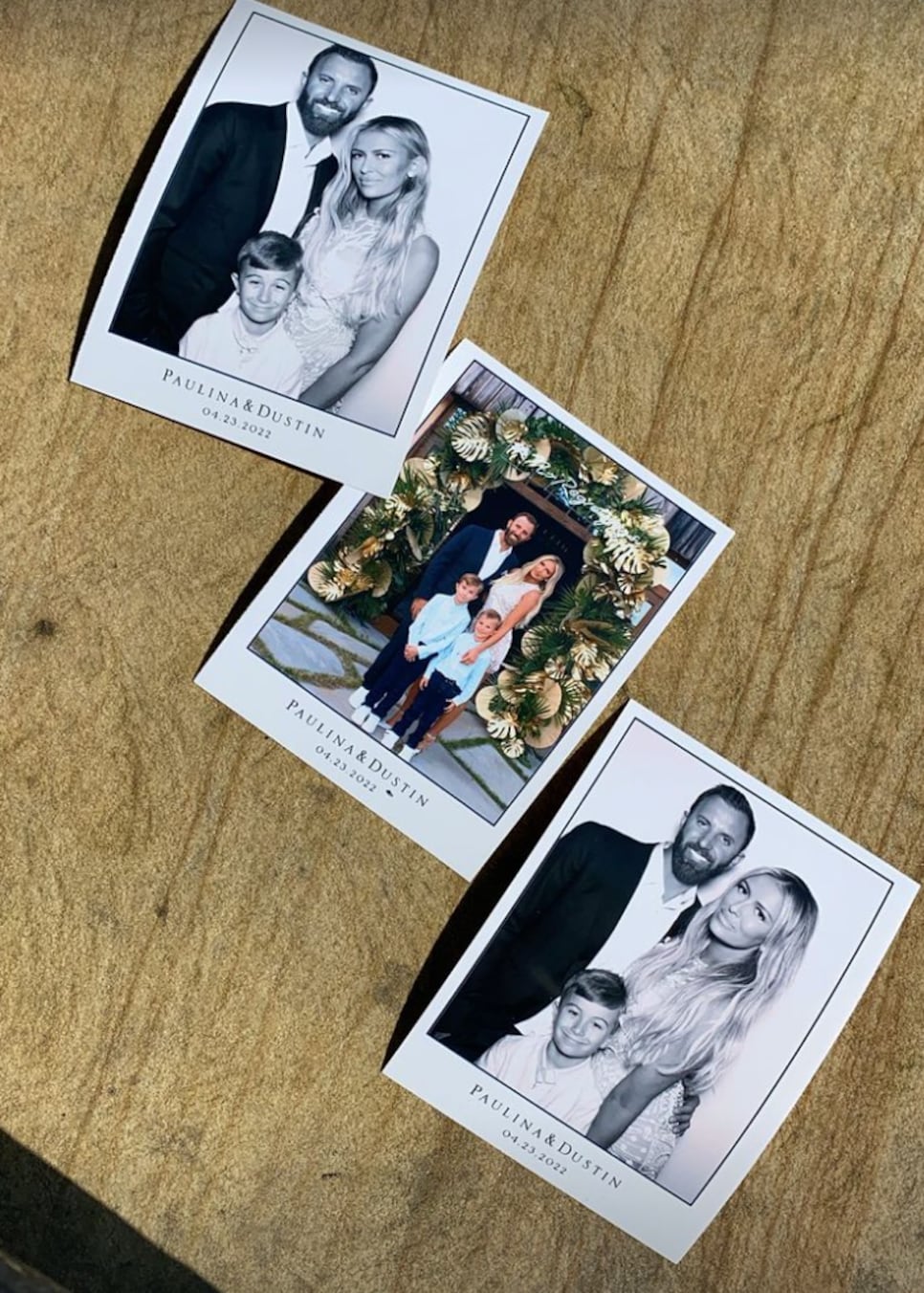 Unfortunately, no phones were allowed at the wedding, but there were still a handful of photos from the actual wedding day itself. Here's one of the Gretzky siblings: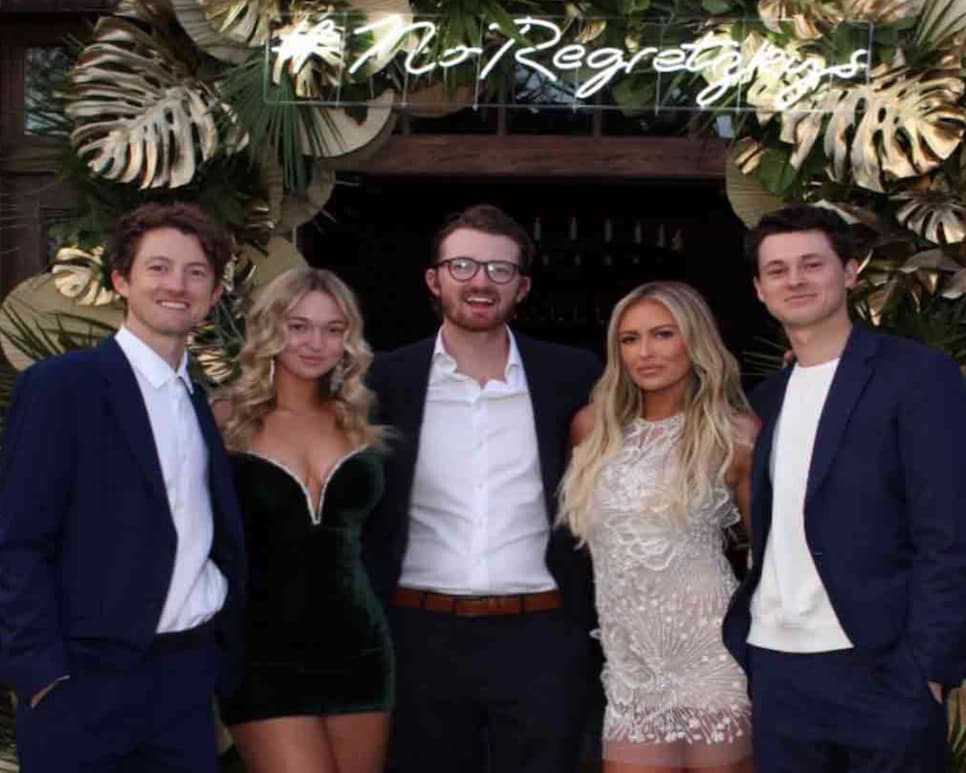 And one of Wayne Gretzky, aka The Great One, aka Paulina's father awaiting his daughter's arrival:
And a few from the after party: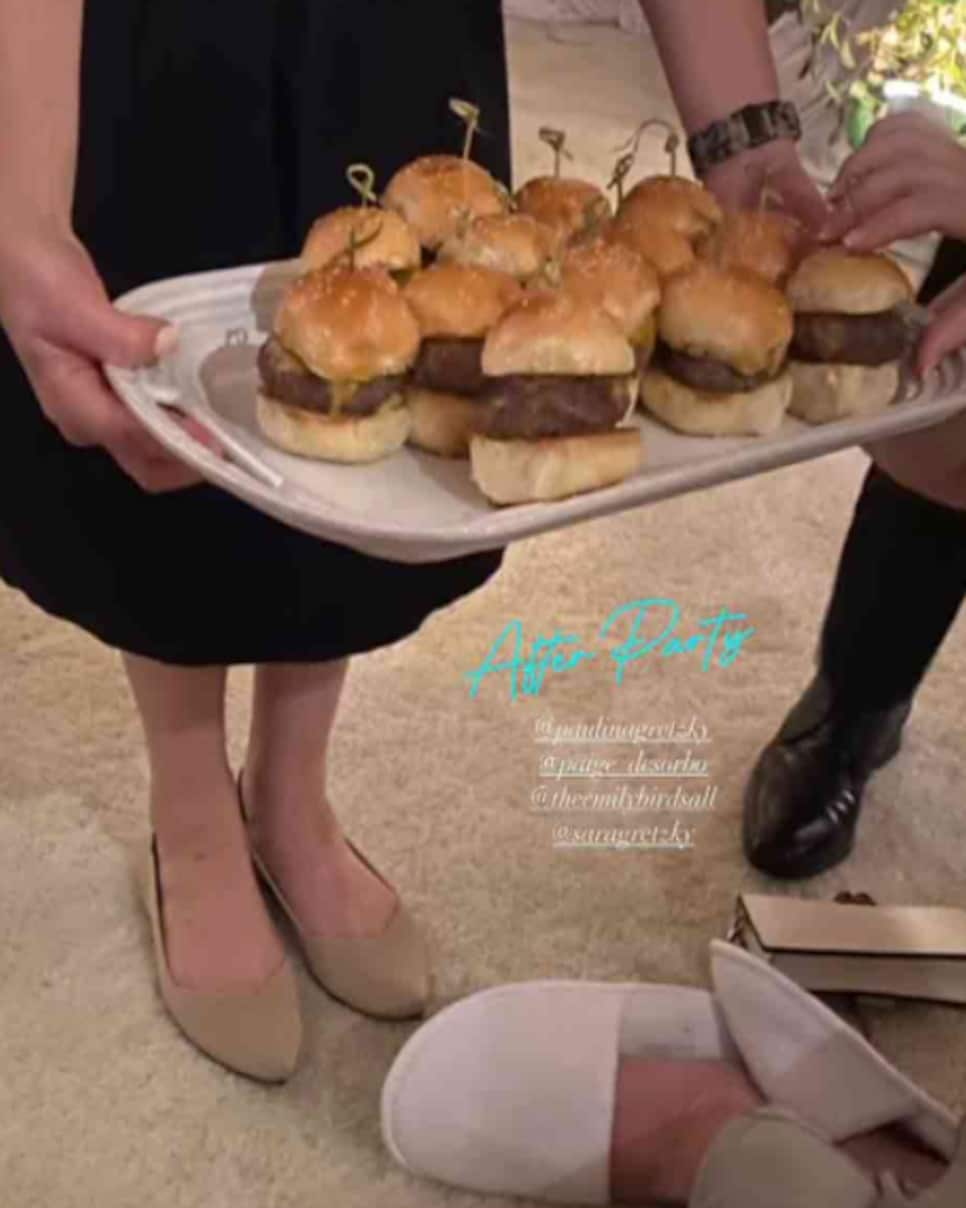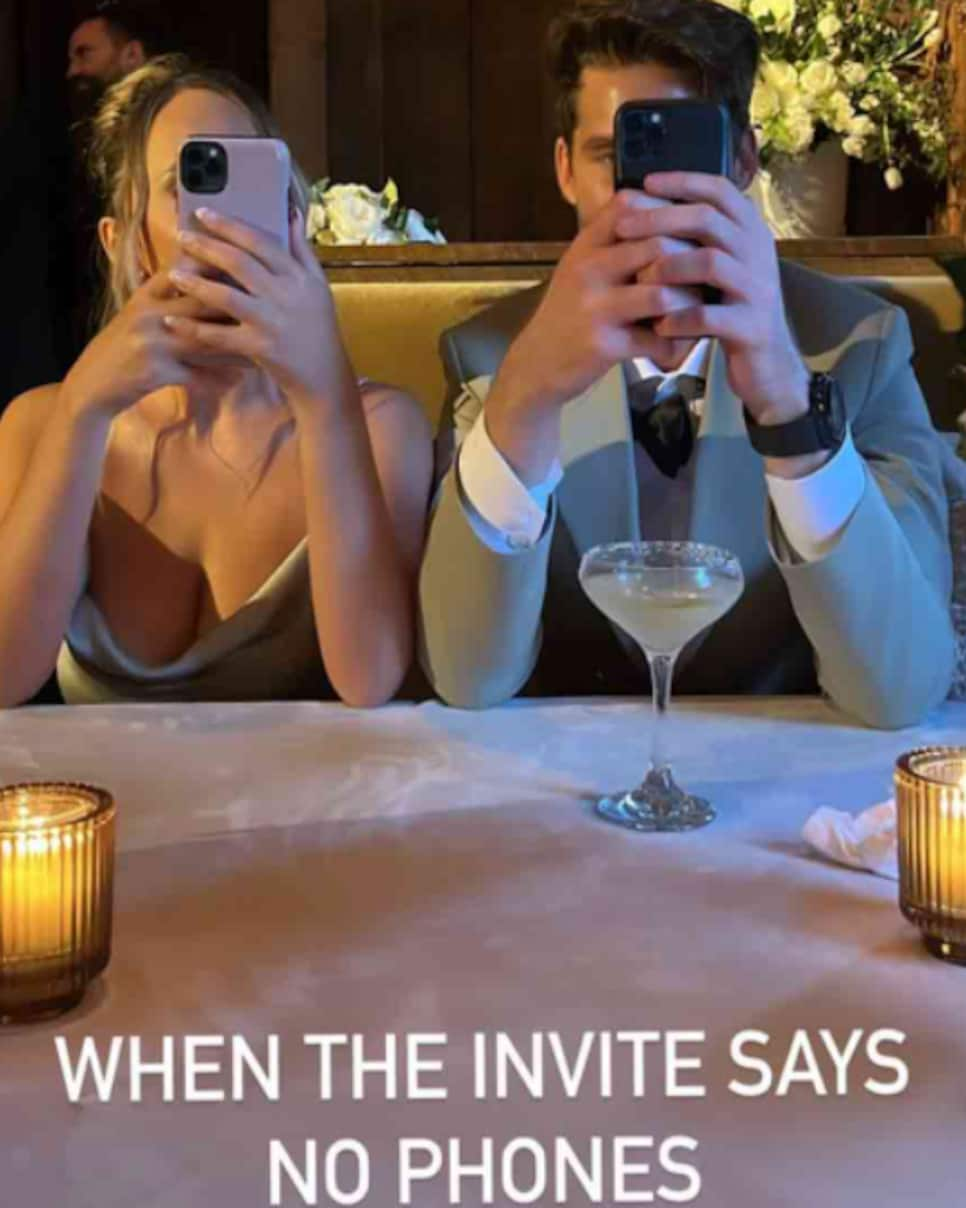 Oh ... did we mention that Kid Rock performed?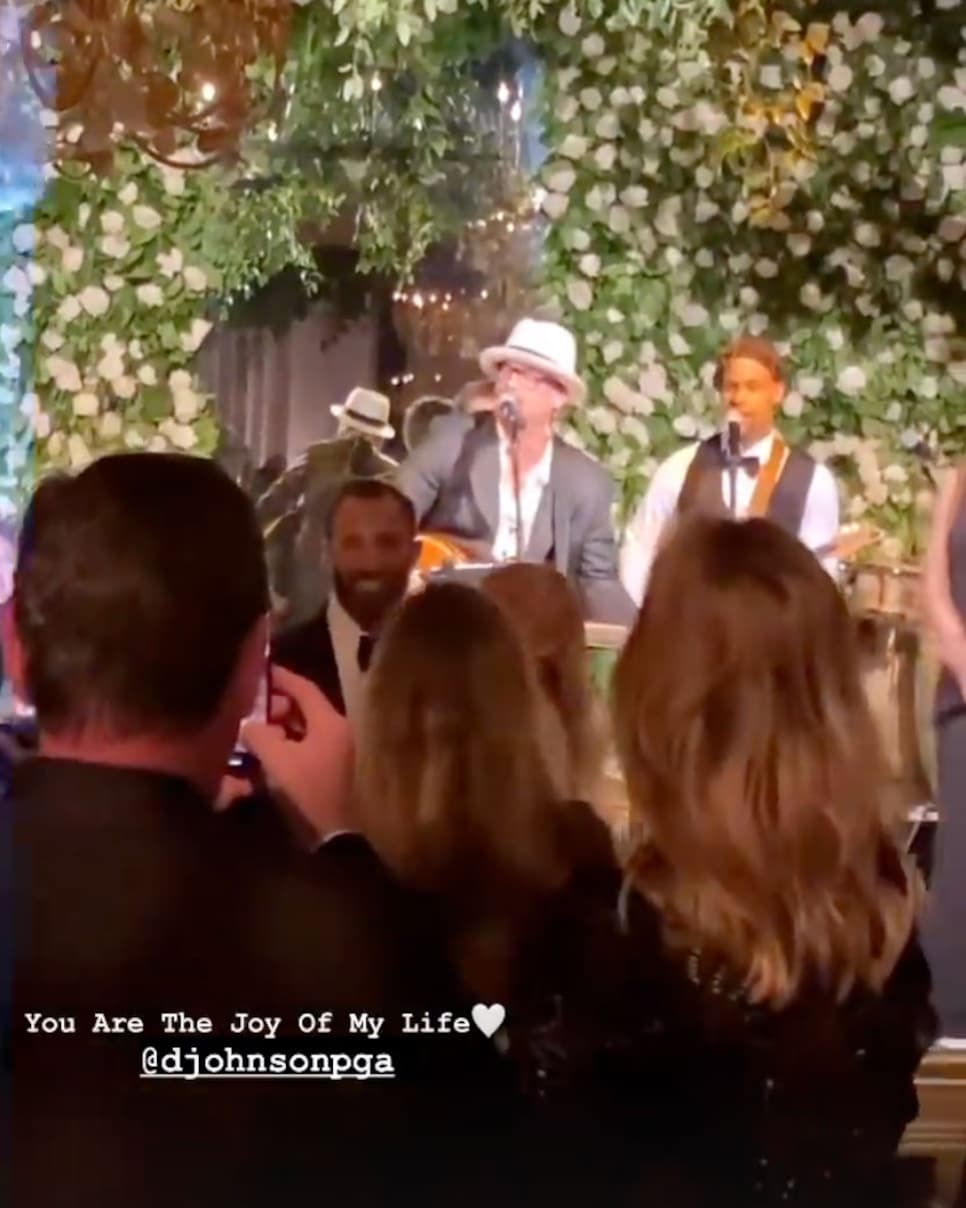 And finally, Paulina shared a note from her husband-to-be, though there is no possible way that this was handwritten by Johnson himself, right?
Who knows, maybe DJ has sneaky perfect handwriting. We may not know who actually wrote this, but we do know for a fact these two are FINALLY married after one of the longest engagements ever. Officially official.