News
Dew Sweeper: Marc Leishman wins, Phil Mickelson's near miss and more drama at a women's major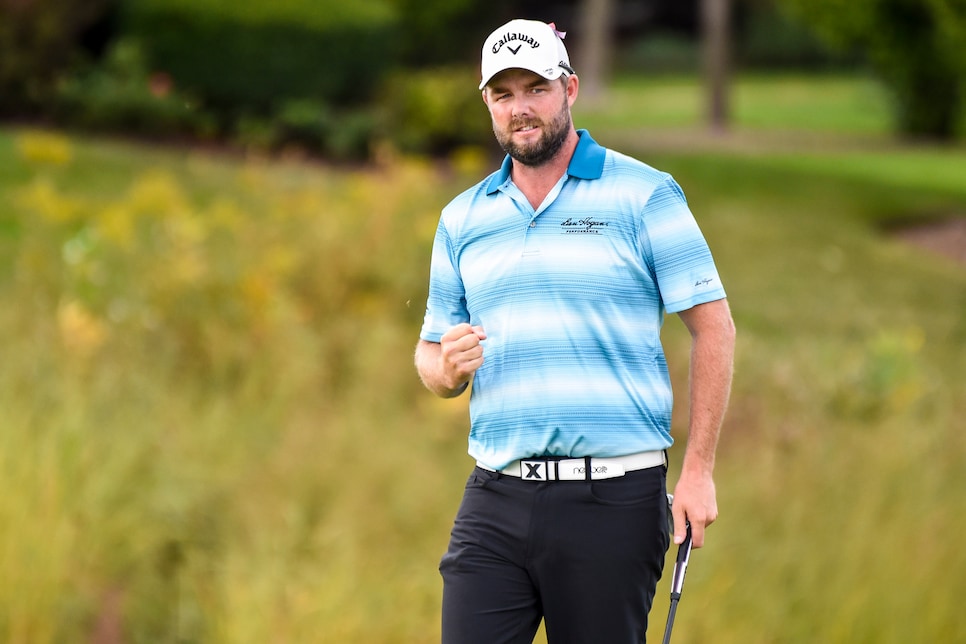 Welcome to the Dew Sweeper, your one-stop shop to catch up on the weekend action from the golf world. From the professional tours, trending news, social media headlines and upcoming events, here's every golf-related thing you need to know for the morning of Sept. 18.
Leishman makes name known in Chicago
Following a Friday 64 at Conway Farms, Marc Leishman admitted in his post-round interview that he feels he flies under the radar in the United States. He's a week away from putting that notion to bed.
Leishman lapped the field in Chicago, winning the BMW Championship by five shots over Justin Rose and Rickie Fowler on Sunday. Not that the event lacked drama, as Rose -- who was seven under on his day through 16 holes -- surmounted a sterling charge. However, a bogey on the 17th smothered those flames, with Leishman putting the tournament on ice with three birds on his final four holes.
It's the Aussie's second win the of season and, coupled with a third-place finish at the FedEx Cup's Dell Technologies Championship, allows Leishman to control his own destiny at the Tour Championship. Though he's now a top-15 player in the world rankings, the 33-year-old is not a household name, even among golf fans. A triumph at the season finale -- and the FedEx Cup fame it brings -- will more than rectify that wrong.
Wesley Bryan, hero to public golfers everywhere
According to a study I just made up, slow play is the No. 1 complaint regarding public golf. Which is why the efforts of Bryan on Sunday deserve, if not a lifetime achievement award, at least a statue next to every starter shack across the country.
Playing as a single in the first group at Conway Farms, Bryan traversed the property in just 88 minutes. On tap-ins he used his wedge, personally removed and replaced the pin as his caddie would head to the next hole, and generally did things like this to keep things moving:
Best part? Bryan managed to shot a 69 in the process. Tour life seems to be treating Bryan well at the moment, but good to know he has fallback career on the SpeedGolf circuit.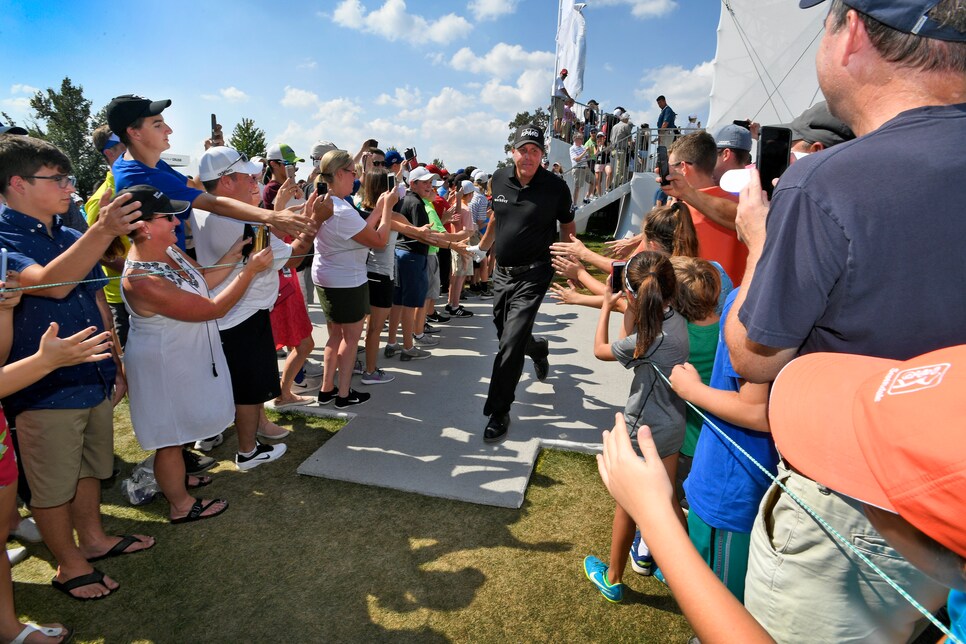 Phil misses Tour Championship by this much
It's been a rocky year for Phil Mickelson, but the 47-year-old has proved during the FedEx Cup there's still plenty of gas left in the tank. Needing a strong Sunday to earn a trip to Atlanta, Mickelson turned the front side in two over par, seemingly putting those Georgia dreams to rest. However, he holed out an eagle chip on the 15th hole, and had this look for eagle on the 18th, a shot he needed to go in to make the Tour Championship:
Give the man credit: even when he falls short, he does it with style and flair.
Mickelson at least has company. Other big names missing the Tour Championship include Rory McIlroy, Louis Oosthuizen, Henrik Stenson, Zach Johnson and Bill Haas.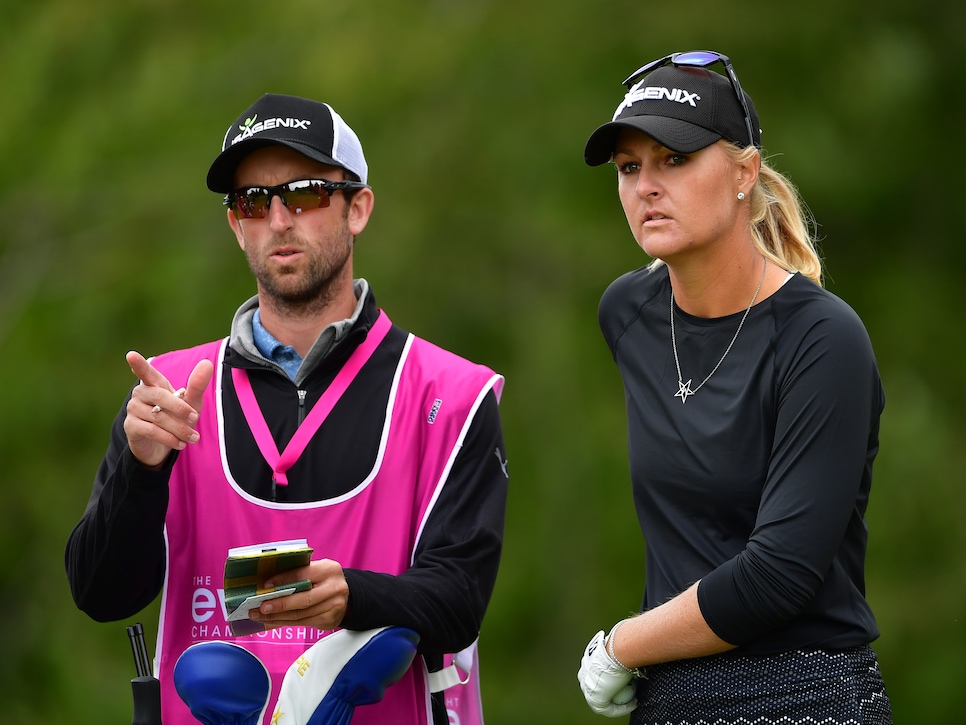 Nordqvist prevails at Evian
Beginning the day five shots back at the Evian Championship, Nordqvist turned in a final-round five-under 66 to grab a sudden-death spot against Brittany Altomare. Starting the playoff in darkness and pouring rain -- maintenance workers squeegeed the green as Nordqvist and Altomare hit their approach shots on the 18th -- Nordqvist sunk a five-foot bogey putt to claim her second career major title.
Given the 30-year-old's rough go this campaign -- she's spent most of the season battling mononucleosis -- the spirit of the moment was more relief than revelry.
"The last couple months have been tough," Nordqvist said. "I love competing and I love practicing, and staying in bed hasn't been the most exciting. It's been hard. It's been frustrating. It's been disappointing."
Sure, the event was marred by controversy and ended with squeegees, but the Evian Championship is still a major. And it's Nordqvist who captured the year's final crown.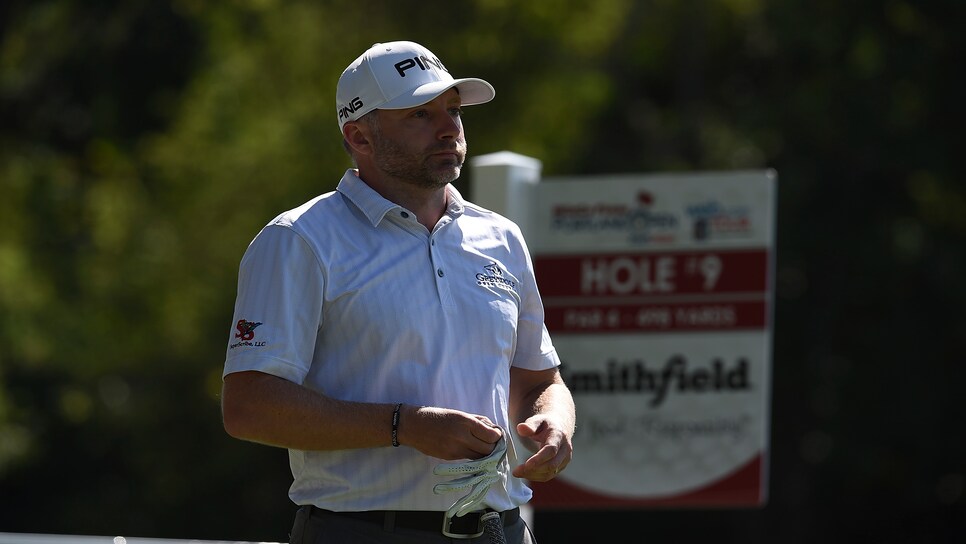 Men are often accused of putting golf over family. David Skinns will never have to worry about such a charge.
The 35-year-old, playing in his first Web.com Tour Finals, was T-9 at the Albertsons Boise Open heading into Saturday. A top-10 finish would secure a tour card for Skinns, a first for the journeyman. While that's a dream scenario for golfers everywhere, Skinns showed there are greater joys in life than on the links, leaving the tournament to be with his wife for the delivery of the couple's second child.
It's not the first time we've seen players sacrifice their careers for loved ones this summer, and Skinns still has a shot at a call-up with two events left on the schedule. Nevertheless, in a society where sports often hold too high a priority, props to the Englishman for keeping his eye on the big picture.
You are using an unsupported version of Internet Explorer. Please upgrade to Internet Explorer 11 or use a different web browser.