News
Clutch 18th-hole birdies allow Patrick Cantlay and Tony Finau to sneak inside the FedEx Cup top 30, earn spot in Tour Championship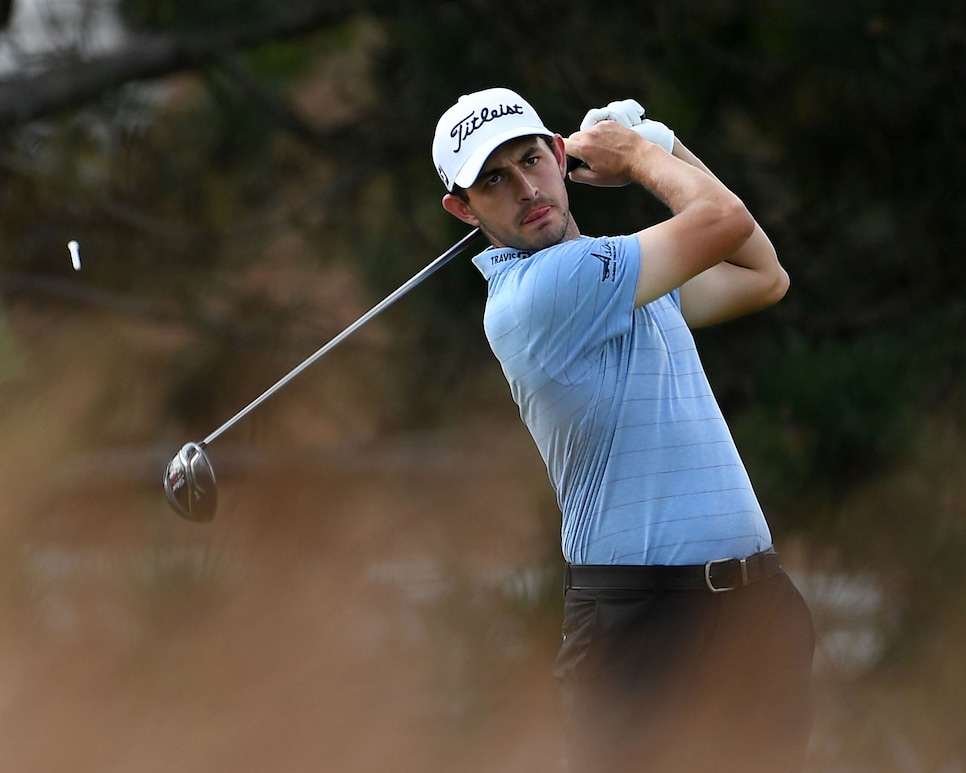 Stacy Revere/Getty Images
There was no fist pump. No wry smile. Not even a sigh of relief. Patrick Cantlay had just rolled in a 10-foot, nine-inch birdie putt on the 18th hole at Conway Farms that would change not just his plans for next week, but for his PGA Tour schedule in 2018. Yet all the emotion the 25-year-old rookie showed was a slight wave to the crowd and a handshake with his caddie. See for yourself.
Let us, then, get excited for what Cantlay accomplished as he closed out a final-round 70 at the BMW Championship and tied for ninth. More importantly, the finish allowed him to move from 41st to 29th on the FedEx Cup points list, clinching a spot in next week's Tour Championship despite having played only 12 tour events in the 2016-'17 season. That, in turn, earned Cantlay automatic invitations into all four of next season's major championships.
In his defense, Cantlay said he wasn't entirely positive if the putt on the last green would be enough. "I figured a birdie would be close. I knew I was out," Cantlay said. "I didn't know it would for sure get me in or anything but I knew it was really close and I definitely needed it."
Cantlay wasn't alone in turning the week into a springboard for 2018. Also sneaking inside the top 30 at Conway Farms was Tony Finau, whose T-7 finish moved him from 39th to 24th; Xander Schauffele, who went from 32nd to 26th with a T-20 showing; and Sergio Garcia, who didn't have to worry about playing in 2018's majors thanks to his Masters win in April, but used a T-12 performance to move from 34th to 25th.
Finau's move inside the top 30 was even more impressive than Cantlay's. Finau shot a closing 64 with a chip-in for birdie on the 18th from 17 feet, 10 inches.
Yeah, Finau gives his caddie a powerful high five, but that's about all the emotion he shows too. What's going on with these guys?
During the final round, Finau took just 20 putts (including only three on the final four holes) and made 119 feet, two inches of putts. Finau was 17-for-18 on putts inside 25 feet on Sunday.
"I was able to just somehow get it in the hole when I needed to," said the 28-year-old who the previous two seasons had advanced to the BMW Championship only to fail to get inside the top 30 and play in the Tour Championship. "Yeah, it's such a gratifying feeling right now."