The Loop
Remember Patrick Cantlay? The former phenom makes his long-awaited PGA Tour return at Pebble Beach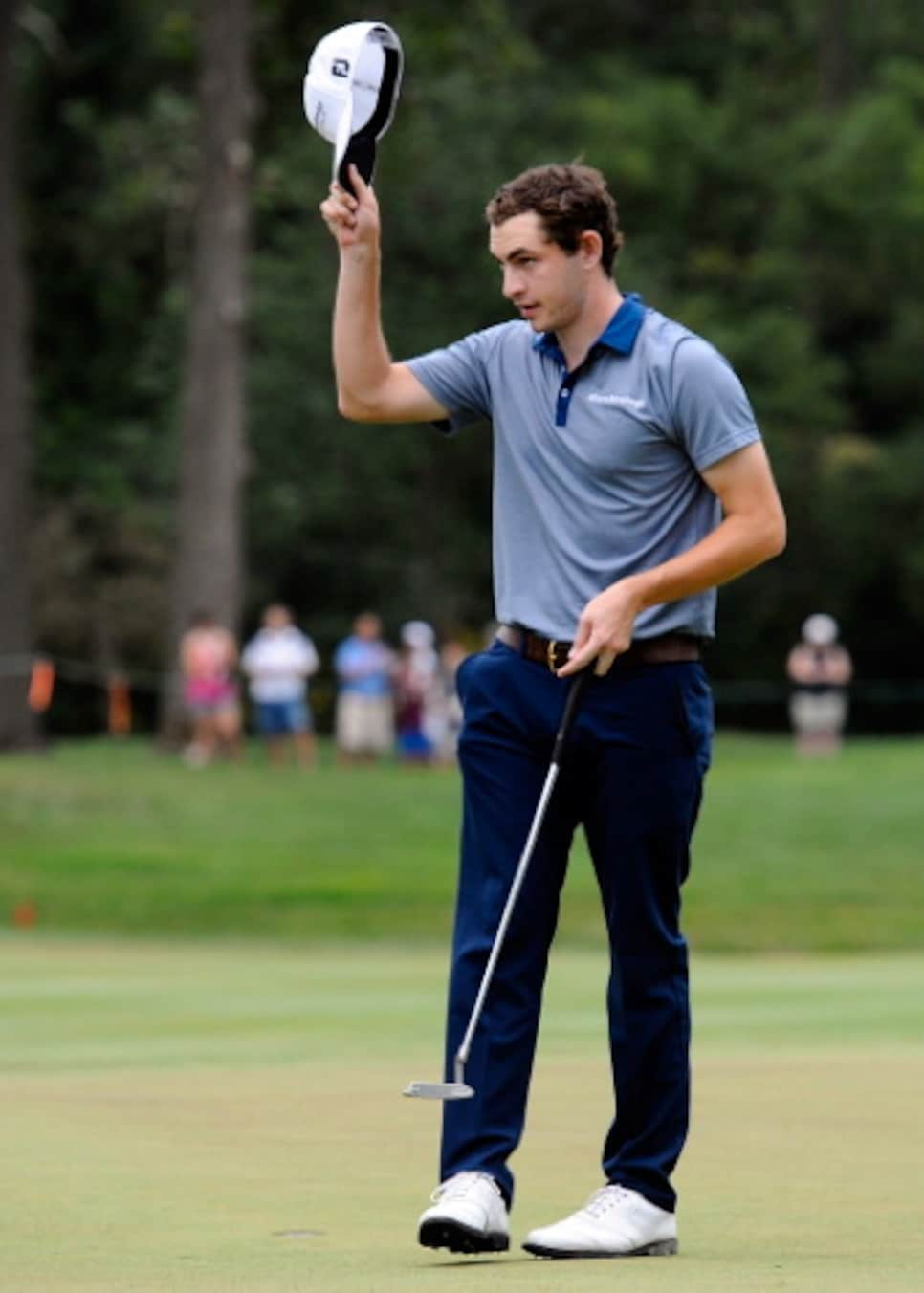 A former phenom will make his long-awaited PGA Tour return this week from a back injury. Sound familiar?
Only we're not talking about Tiger Woods, but Patrick Cantlay. And his road back to playing at the game's highest level has taken even longer.
Cantlay last played on the PGA Tour at the 2014 OHL Classic. There he shot 71-68 before stumbling to 76th place over the weekend. And a bad back that first started bothering him at Colonial the year before has kept him outside the ropes for 27 months since.
If you don't remember Cantlay as the golfer who won the Jack Nicklaus Award or the Haskins Award or the Ben Hogan Award during his illustrious career at UCLA, then you might remember him as the guy who shot 30 on the back nine at the 2011 U.S. Open and finished T-21 when he was 19. Or maybe you remember he was the world's top-ranked amateur for 55 consecutive weeks before he turned pro the following year. But you should definitely recall the 60 he shot at the 2011 Travelers Championship, a record score by an amateur on the PGA Tour.
But what was eventually diagnosed as a stress fracture in his back started bothering him as he hit balls before his second round of the 2013 Crowne Plaza Invitational. It would be almost a year until he played again at the 2014 Byron Nelson and he only played in six events that year. But he'll finally tee it up again this week at the AT&T Pebble Beach Pro-Am.
Cantlay also had to overcome the death of his friend and caddie Chris Roth, who died in front of him in a hit-and-run accident in Newport Beach last February.
"For a while, I couldn't care less about everything," he said. "Not just golf. Everything that happened in my life for a couple months didn't feel important. Nothing felt like it mattered."
According to The Orange County Register, Cantlay is working with his old swing coach Jamie Mulligan. He's made minor tweaks to his swing, but he is back to being able to play and practice on a daily basis. He's also back to shooting low scores, recently firing a course-record 63 at the Mountain Course at the Vintage Club in Palm Springs.
Cantlay has 10 starts on his major medical exemption to earn his PGA Tour card. Considering he finished T-9 in his only career start at the 2013 AT&T, Pebble Beach seems like a good place to begin.