News
Wesley Bryan proves PGA Tour players can hustle, playing final round at the BMW in an hour and 28 minutes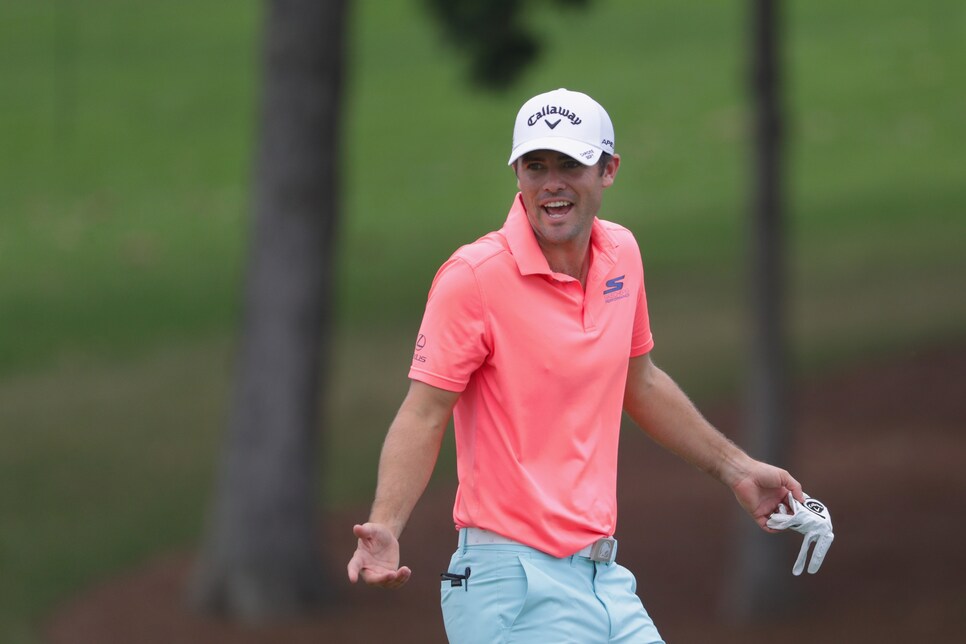 PGA Tour players have gotten a bad rap for playing slow . . . and most of the time it's warranted. It's not uncommon for a final round of a tour event to push five-and-a-half hours. But hey, if it's a three-ball and there are millions on the line, wouldn't you take your time?
On Sunday, Wesley Bryan did his best effort to disprove that notion that tour players play slow by finishing his final round realllly fast. And the PGA Tour rookie played well while doing so.
The winner of the RBC Heritage played in an hour and 28 minutes and shot a final-round 69 playing as a single in the first group off on Sunday at Conway Farms Golf Club. For those sharp minds, that's slightly less than a stroke per minute -- and five minutes per hole.
How about this exchange between him and his caddie? This is how you play in less than 90 minutes.
We can all learn some lessons in playing faster from Bryan. He holed out with his wedge when he had tap-ins. He removed the pin and replaced it by himself on occasions, so his caddie could conserve time (and energy) by heading to the next hole.
We can all learn some lessons in playing faster from Bryan.
And Wes posted this tweet after finishing his round.
The group behind Bryan? They hadn't even gotten to the ninth hole yet. Bryan's wife, Liz, said a marshal at Conway Farms took her from hole to hole in a cart -- because she couldn't keep up with her hubby's pace. Most impressive? Bryan shot his best round of the week on Sunday. Impressive stuff!
We saw Kevin Na, who has a reputation for being one of those slow players, complete his final round at last year's Tour Championship in less than two hours. And Na shot a 70 while doing so.
Now we all have some goals to try to accomplish next time we're playing as a single with the entire course to ourselves. Thanks for proving tour players can pick up the pace, guys. Bryan finished his final round before more than half of the field would even tee off. And he got a pretty good work out in for the day.