The Loop
Golf Digest Podcast: Wesley Bryan on his biggest Masters concern, favorite chain restaurants, and getting Jim Nantz to cringe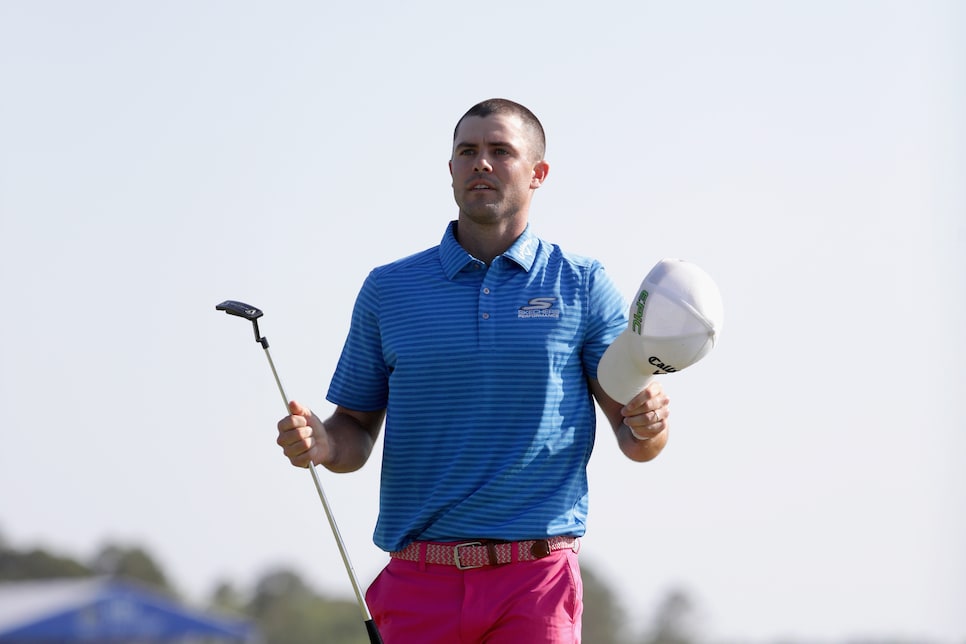 But then it was back to the grind. We caught up to Wesley on his way to the golf course as he began preparation to continue what has already been a remarkable rookie season. Among other topics, Wesley discussed his rapid rise as a PGA Tour star, doing trick shots to pay the bills, the three celebrities he'd most like to meet (You'll never guess one of them) and his favorite chain restaurants (other than Taco Bell). Here's a breakdown of what we talked about:
3:15 . . . Did he really throw up in his mouth on the 17th hole?
4:25 . . . What he ordered at Taco Bell to celebrate his win
5:05 . . . Why he's such a big fan of Chili's
7:40 . . . How trick shots helped keep his tour pro dreams alive
12:30 . . . Do fellow tour pros ask him to perform trick shots?
15:40 . . . The three celebrities he'd most like to meet
20:00 . . . His biggest concern about next year's Masters