WHAT?!
Derrick White plays NBA game with "hole in his eardrum," is a stronger man than any of us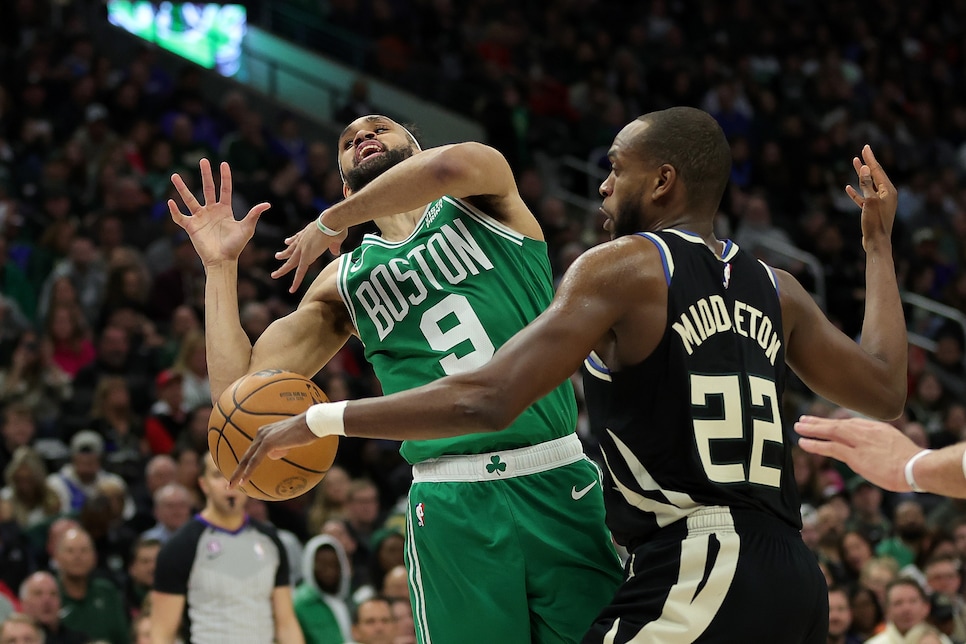 There's a common sentiment as of late that NBA players are soft. Between load management, a bevy of missed games over small bang-ups and stars milking injuries for all they're worth, one could see how many could come to that conclusion. Derrick White is definitely doing his part to debunk this belief.
The Celtics guard, who is quietly having one of the best seasons of his career, has certainly been in better shape after a dust-up with Grayson Allen (who else?) but has played through it to great fanfare.
A skirmish with the Bucks' oftentimes dirty guard led to a ruptured eardrum for White in which he had trouble hearing out of his left ear. Even with that damage, White played the subsequent game against the Detroit Pistons.
What did he get out of this? A busted lip and blood-stained teeth.
The NBA All-Star break is rapidly approaching, and no one needs it more than Derrick White. Even White can admit that.
With more than half their roster—and all five starters—appearing on the injury report over the last week, White's insistence on playing is certainly valued by the Boston faithful.
Hopefully, he gets some real me time over this upcoming weekend's break. He certainly deserves it.