For the Cup
Nothing says "playoff hockey" like Jets OL Dan Freeney pounding a beer can on his blue-ribbon mullet at Saturday's Islanders game
The Stanley Cup playoffs are raging. All across the NHL, heated divisional rivalries are underway. Bad blood is being spilled and hockey, for the first time since COVID-19 hit, finally, officially feels back. But don't take our word for it, just ask New York Jets offensive lineman Dan Freeney, who showed up (and showed out) at Islanders-Penguins on Saturday, beer and resplendent mullet flowing. Ladies and gentlemen, this is the high life.
Say what you want about Cam Smith and Gardner Minshew—humanity's most recent mullet champions—but they simply can't hang with this new gold standard. If Freeney's mane isn't straight up the thickest, most luxuriously manicured party-in-the-back you've ever seen, then please point us in the direction of your barber, because they just got a new customer. In fact, the mullet is so damn powerful, rookie Jets QB Zach Wilson doesn't even know what to do with his hands, lurking uncomfortably at the edge of the frame while Freeney crushes aluminum can afer aluminum can over his cranium.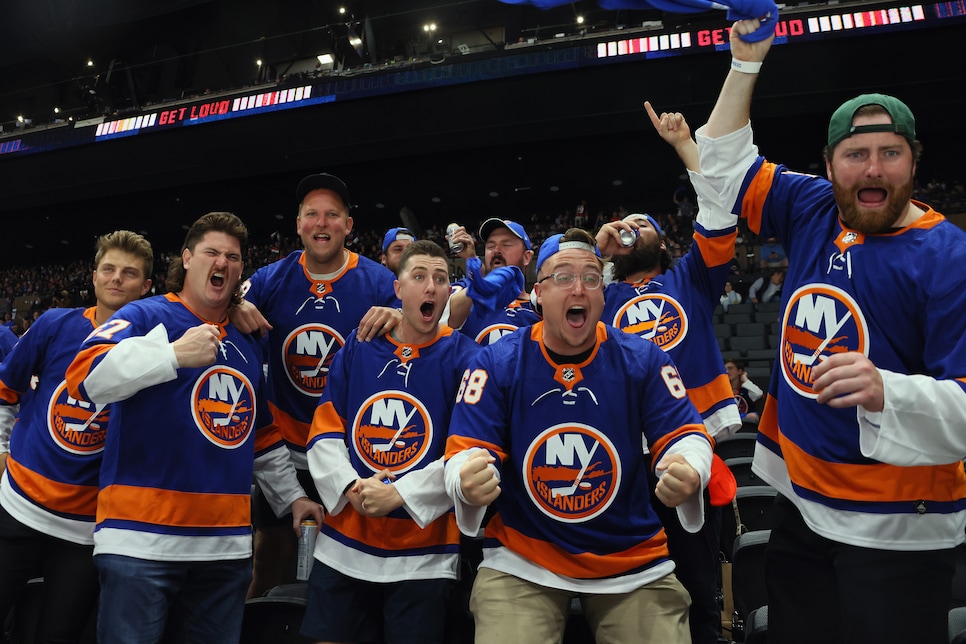 Freeney's pyrotechnics must have rubbed off on the Islanders as well, who took down the 'Guins 4-1 to even the series at two games a piece. Maybe like Fireman Ed to Freeney's Jets, the Islanders have found their very own lucky charm. Don't touch the back, Dan. At least not until the playoffs are over.