Mullet SZN
Cameron Smith's mullet has gotten 'filthier,' puts poor Hunter Mahan's mullet to shame
Following his first-round 67 last week at the AT&T Pebble Beach Pro-Am, Hunter Mahan was the talk of Golf Twitter, which made it feel like we were living in 2010. Unfortunately for Mahan, it was not his play that was the subject of the discussion, but rather his mullet.
To add insult to injury, not only did Mahan go on to miss the cut, his mullet is not even the best mullet on the PGA Tour anymore. That's right, his reign of mullet terror lasted all of six days, as we have a new leader in the mullet clubhouse: Australia's Cameron Smith.
Smith, who tied for second at the November Masters, had been growing out his hair for some time, but did not debut the mullet/dirt mustache combo until the Hawaii swing at the start of the new year. Here he is showing off the goods during a press conference at the Sony Open in January: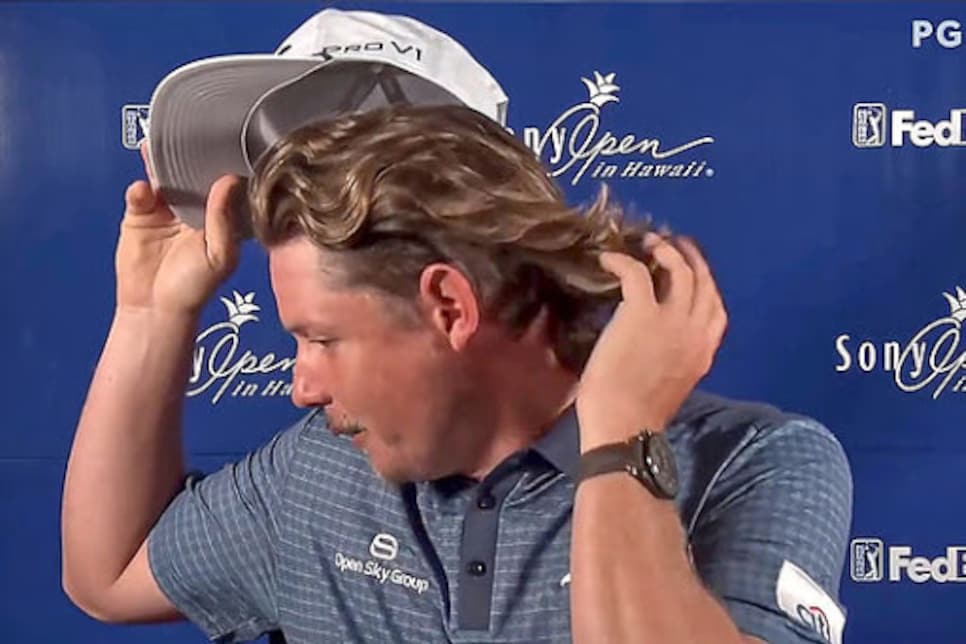 Very strong. It has since evolved, and by evolved we mean gotten even "filthier," as Smith described it. The PGA Tour's Ben Everill captured these A+ photos on Tuesday at Riviera. Brace yourselves, folks:
Dear god it's ... it's beautiful. The hat marks on his forehead really add to this look, too. Just so much going on, from the gross upper lip and chin chedder, to the stray curls and the perfectly-shaped sides. You won't find a more unique look on tour, save for maybe Pat Perez when he goes full goatee, long hair and Jordans. If Smith wasn't already your new favorite player after Augusta, this filthy mullet oughta do the trick.