The Loop
Kevin Stefanski knew something good happened on that first Steelers snap because he could hear his kids jumping around upstairs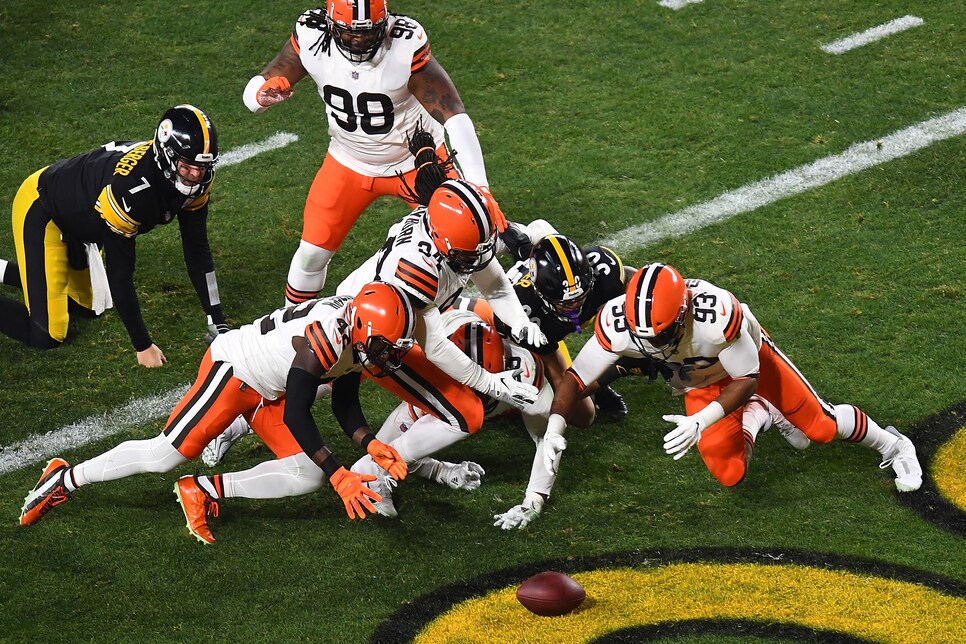 On Sunday, the Browns won their first playoff game in 27 years. They jumped out to a 28-0 lead and hung 48 on the loathed Pittsburgh Steelers, and they did all of it without their head coach Kevin Stefanski, who was stuck at home after a positive COVID-19 test. But while missing your team's biggest win in literal decades is a surefire bummer, coaching from your basement has its perks, as Stefanski, who is expected to return to the team by Thursday, told reporters this week . . .
As any cord cutter or DVR dynamo will tell you, watching games on delay is a tricky process. Twitter is out of the question, the temptation to check the score overwhelming, and there's always the chance your well-meaning wife or dumbass friend will spoil it for you. But in Stefanski's case, with his season very much on the line, we have to imagine hearing your kids celebrating a Browns touchdown from the future helped to take the edge off, at least temporarily.
Here's hoping Stefanski does indeed return to the sidelines for this weekend's big showdown in Kansas City. All indications are that he will, along with his platoon of staff who also missed Sunday's Wild Card win as close contacts. But if not, perhaps it's time to upgrade that basement streaming setup. No more CrackStreams for you, coach.