The Loop
This is the first time the Bills and Browns have ever won a playoff game in the same season in NFL history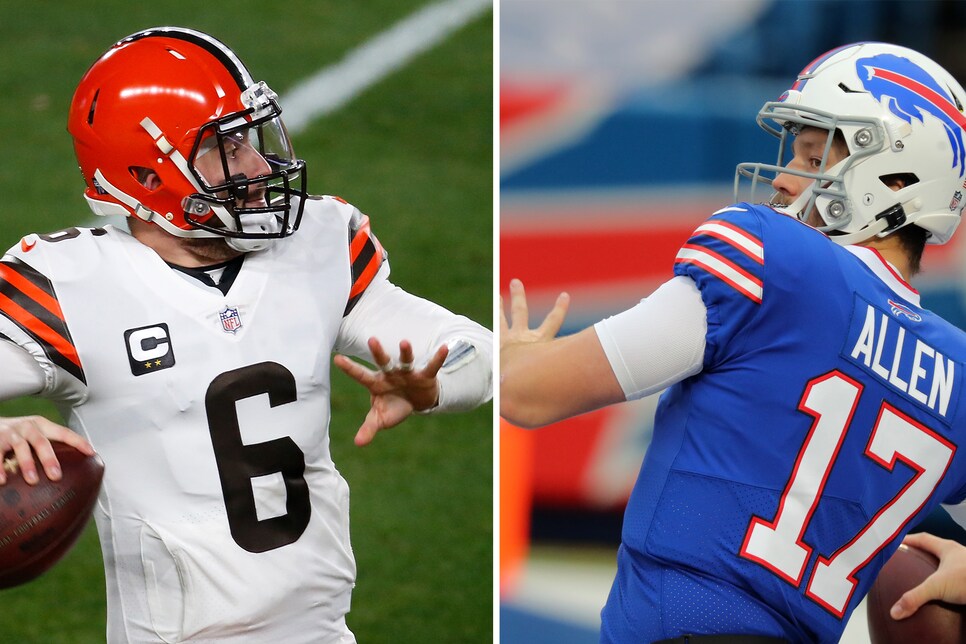 In case you already forgot, early Saturday, in the first of the weekend's six (!) NFL Wild Card games, the Buffalo Bills outlasted the Indianapolis Colts 27-24 to claim their first postseason win since 1995. Not a single Western New York folding table went unsmashed. Then, as if one Cinderella Story weren't enough, some 36 hours later the Cleveland Browns took down the AFC North rival Steelers 48-37, claiming their first playoff win since 1994. In the span of a single hangover, the NFL's two greatest active streaks of futility came to end, and amidst the V-Day-rivaling revelry, we got to wondering: When was the last time this—the Bills and Browns both winnning a NFL playoff game in the same season—happened?
The answer, upon further review, is never.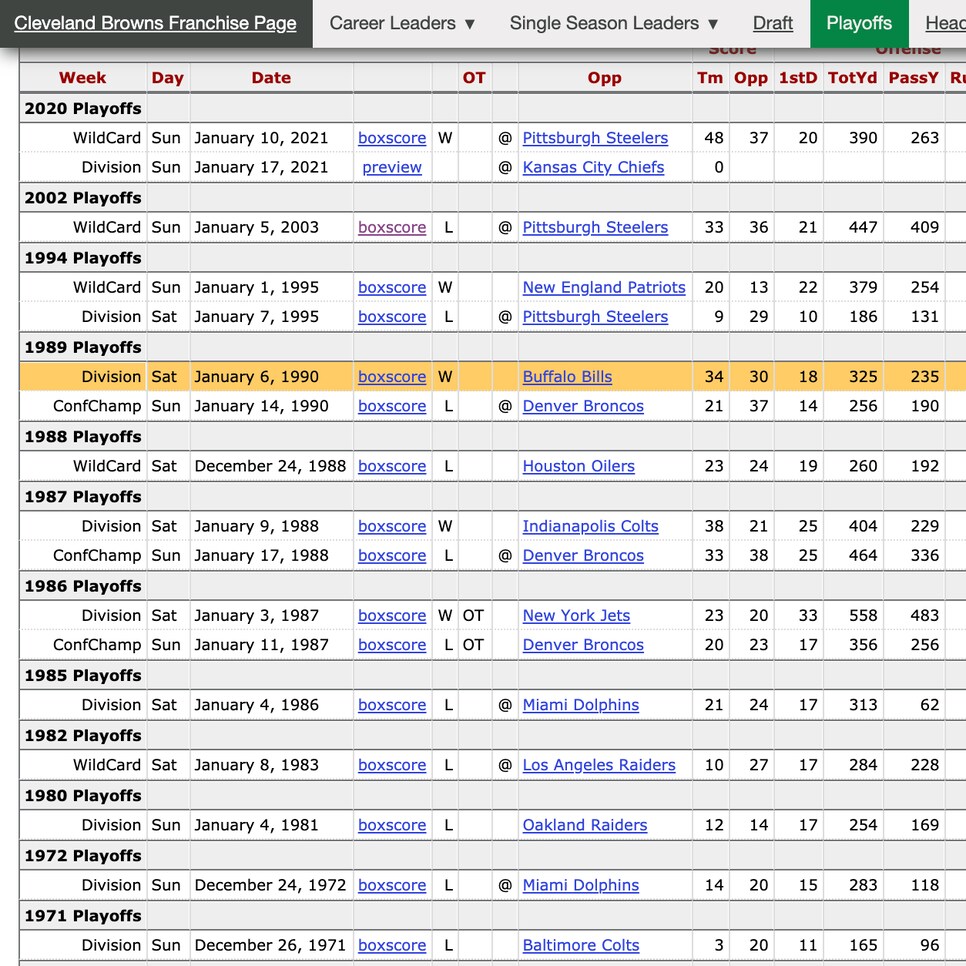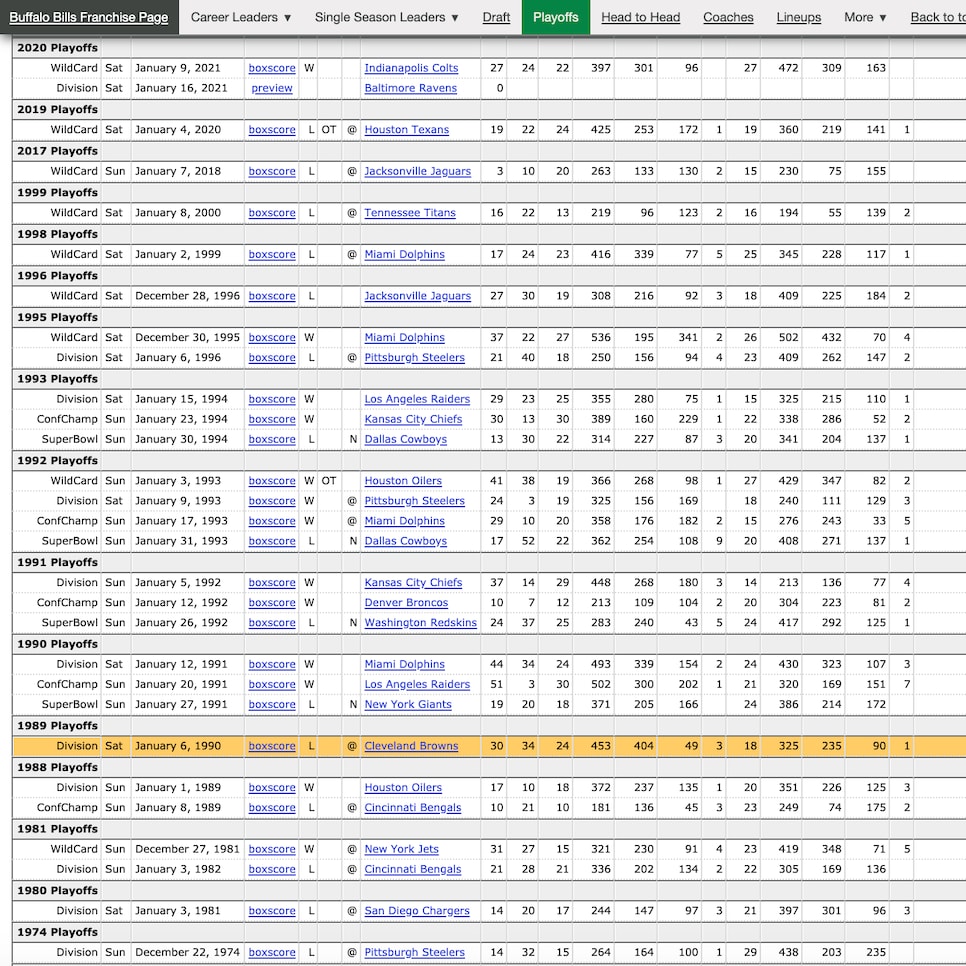 According to Pro Football Reference, since the 1970 merger the Bills have appeared in 29 playoff games and the Browns 21, but never, until Sunday night, had both teams won their respective matchups in the same season. Maybe you find that staggering. Maybe you find it arbitrary. But one thing is certain: It couldn't possibly be more Bills and it couldn't possibly be more Browns. Combine the two, and you have suffering the likes of which the sports world has simply never seen.
That's not to say there weren't some close calls, though. Both teams did record a W in 1964, when the NFL's Browns blanked the Baltimore Colts 27-0 and the AFL's Bills took down the Los Angeles Chargers 20-7. Then, after the Bills run of four straight Super Bowl appearances between 1990 and 1993, they missed the playoffs in 1994, the same year the Browns won their final playoff game, a 20-13 victory over the New England Patriots. The pair even played each other in 1989 AFC Divisional Round, with the Browns taking home the victory only to suffer Elway's infamous drive the following week.
So there you have it. The saddest streak in football has finally come to a close. The Bills and Browns are back on the playoff board. One more win for each, and we get to watch pigs fly, hell freeze over, and an AFC Championship for the ages. Football gods, don't fail us now.