Fantasy Advice
Charles Schwab Challenge DFS picks 2023: Why is Max Homa being overlooked?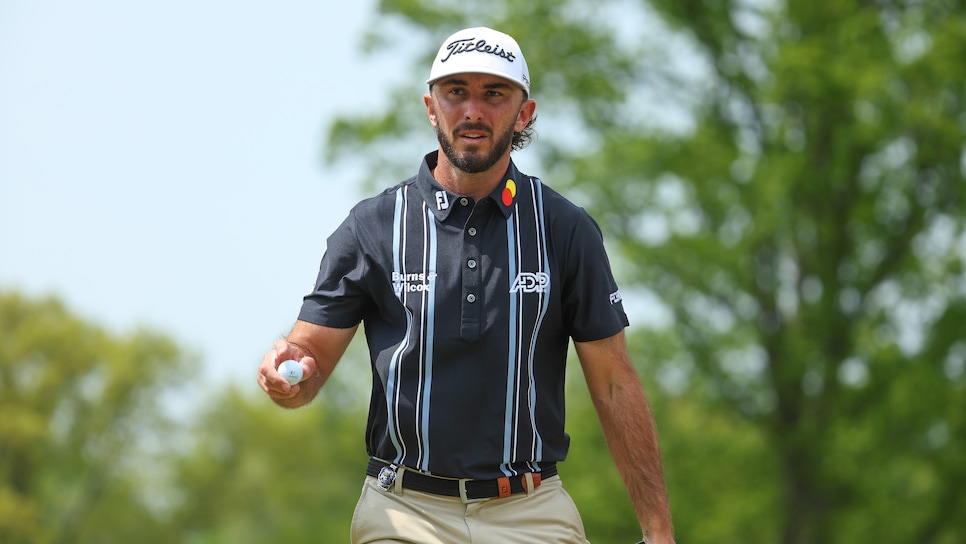 Photo By: Maddie Meyer/PGA of America
We have as much data on Colonial Country Club as any other venue, with the Charles Schwab Challenge course hosting this event since 1946, the longest-standing non-major event on the PGA Tour schedule. Colonial's tree-lined Perry Maxwell design is usually one of the more difficult courses despite its lack of yardage. Accuracy is more beneficial than most weeks, and the small, undulating greens will reward precision.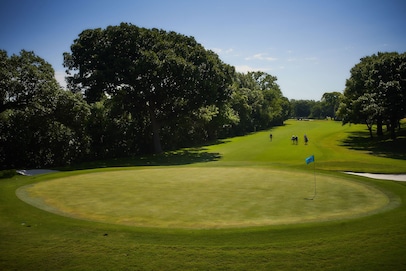 We give credit to Texas golf historian Frances G. Trimble for establishing the fact that Perry Maxwell, not John Bredemus, originally designed Colonial Country Club for Fort Worth businessman Marvin Leonard. Both architects submitted routings. Maxwell's was used, while Bredemus supervised construction. Colonial sported the first bent-grass greens in Texas when it opened in 1936. In 1939, the USGA awarded Colonial its 1941 U.S. Open, the first ever in Texas, so Leonard brought Maxwell back to toughen the course. He added 56 bunkers and created the present par-3 fourth and par-4 fifth (two of the famed Horrible Horseshoe trio of holes) and a par-3 13th (since replaced following a 1968 rechanneling of the Trinity River). Keith Foster's 2008 restoration wasn't to everyone's satisfaction. In 2023, Gil Hanse and his team will perform a complete restoration of the Maxwell design.
View Course
Here are the players who have my interest—and those who certainly don't—this week at the 2023 Charles Schwab Challenge.
Golfers I'm Definitely Playing
Tony Finau ($10,700 DraftKings | $11,600 FanDuel)
Finau struggled to find his form in Rochester, playing through some ball-striking issues to finish T-72. That's his worst finish since November. He's been electric at Colonial, gaining at least seven strokes ball-striking in three of his past four trips, per the RickRunGood.com golf database. That translated to top 25s in each of those four starts, highlighted by a runner-up in 2019 and a T-4 last year.
Taylor Moore ($9,000 DraftKings | $9,300 FanDuel)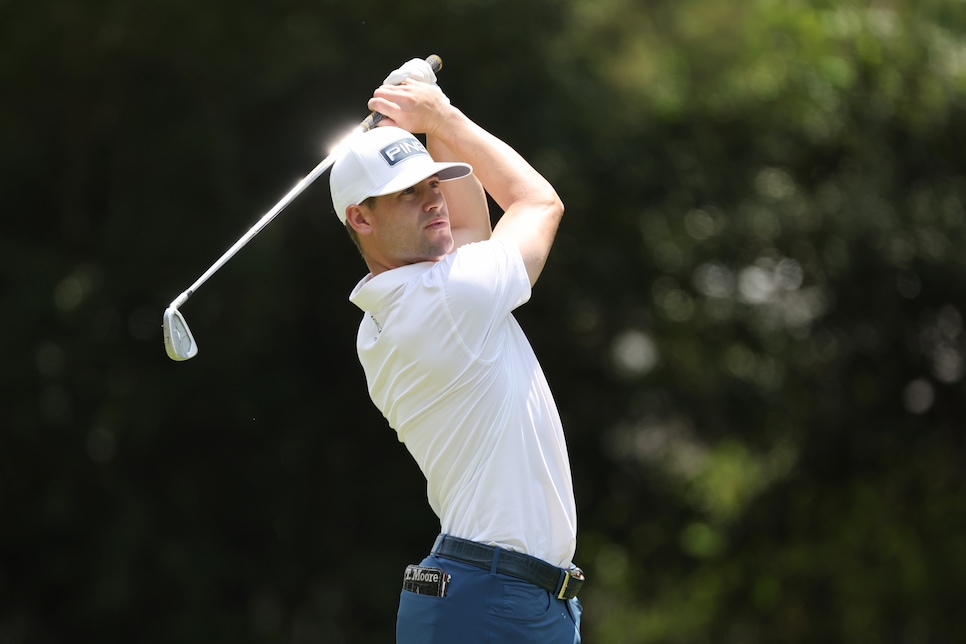 Moore found the weekend in Rochester but vented some frustrations with the driver. Despite that, he continued a run of eight straight cuts made. He's gained strokes off-the-tee in six of his past seven and has the putter rolling—picking up strokes in nine straight events.
Eric Cole ($7,200 DraftKings | $8,700 FanDuel)
Cole went to sleep on Thursday night with the lead at the PGA Championship before fading after the resumption of play on Friday. He battled to a T-15 finish, his third top 25 in his past four starts. His tee-to-green numbers are eye-popping, and he grinds for all 72 holes, even when things start going sideways.
Sam Stevens ($7,100 DraftKings | $8,600 FanDuel)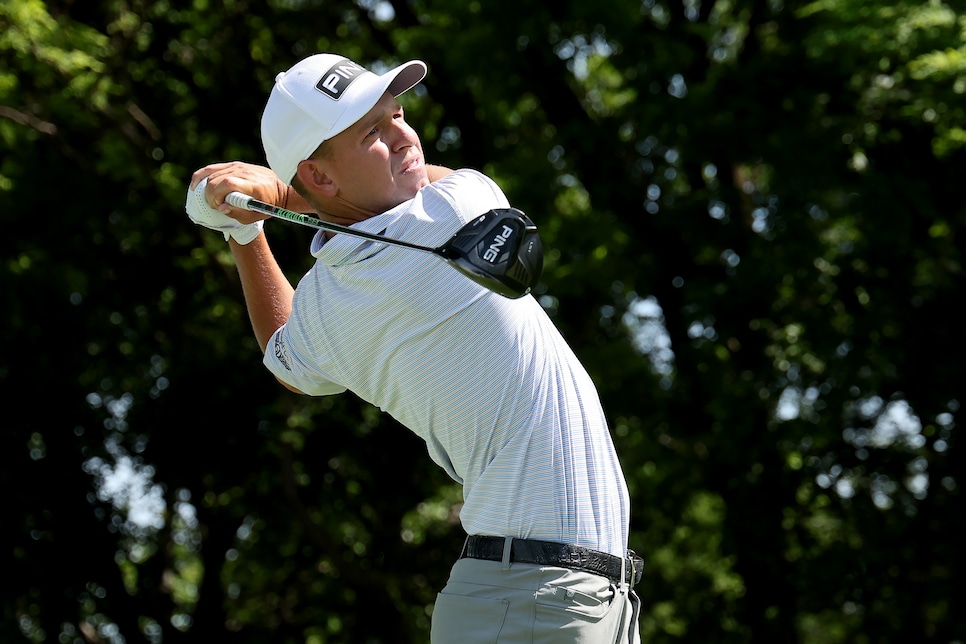 The native Texan has taken a liking to playing in the Lone Star State, finishing runner-up at the Texas Open and T-34 at the Byron Nelson. That's obviously not a guarantee for success here, but he's been putting together great weeks all over the tour schedule. He got into the PGA Championship late but made the cut and played well until he ejected on Sunday.
Chez Reavie ($6,900 DraftKings | $7,600 FanDuel)
Colonial will ask for accuracy off the tee, precision on second shots and the ability to putt well. That's music to the ears of Reavie who plays exactly to that blueprint. He hits more fairways than nearly everyone on tour and has gained multiple strokes putting in five straight starts. It won't be exciting or fancy, but Reavie could contend this week.
Max Homa ($10,100 DraftKings | $10,800 FanDuel)
Homa was slumping earlier this year but is quietly rounding into form. He was excellent at the Wells Fargo Championship, finishing T-8 and gaining strokes in every category. He was complimentary of his game in Rochester—making the cut and finishing T-55. He's the top-end player who will likely get overlooked for bigger names, but the one who has a ton of win equity in this field.
Cameron Davis ($8,600 DraftKings | $10,100 FanDuel)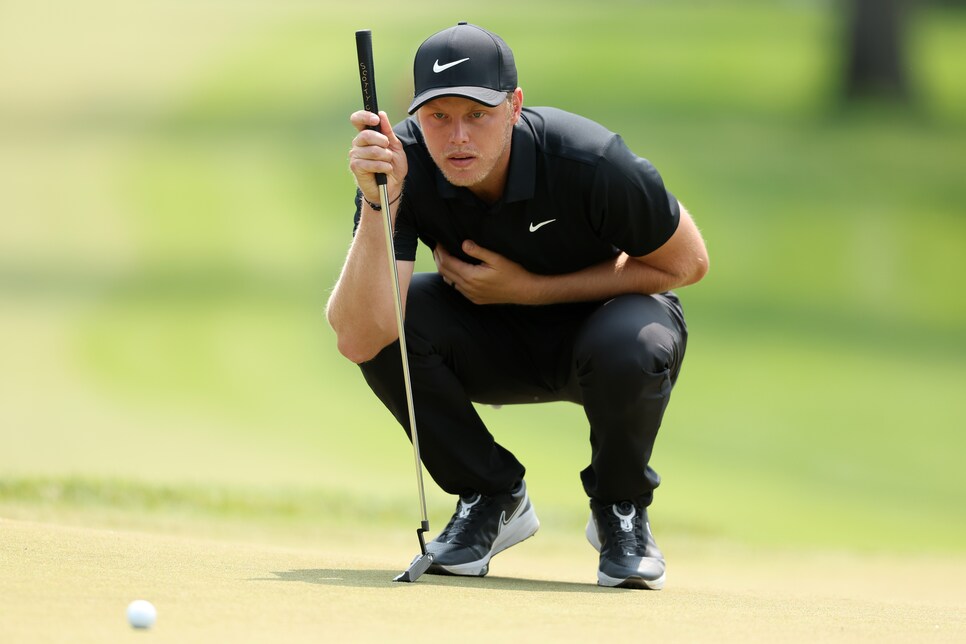 Davis fired a 65 on Sunday at Oak Hill, tying the low round of the week. He has now gained two-plus strokes off-the-tee in five straight starts, per the RickRunGood.com golf database. Outside of a five-week stretch, where he admitted he was ailing, he's been dynamite. He finished T-7 at Colonial last year and will certainly look to improve on that this week.
Emiliano Grillo ($7,700 DraftKings | $9,400 FanDuel)
Grillo failed to make the cut in Rochester last week, but fired a 71 on Friday—good enough to gain 2.5 strokes to the field. That ended a streak of three straight top-25 finishes where he knocked the cover off the ball, gaining over 18 strokes on approach. The putter is also starting to heat up, gaining in five of his last six, which could make him a dangerous option in Fort Worth.
Joseph Bramlett ($7,100 DraftKings | $8,900 FanDuel)
Bramlett's game is maturing right now. He has always had elite distance, but that's no longer his only skill-set. He's been positive on approach since the start of the season and has been adequate in the short game. That has contributed to four straight top 40s with a T-10 at the Byron Nelson and T-10 in Mexico.
Austin Eckroat ($6,700 DraftKings | $8,400 FanDuel)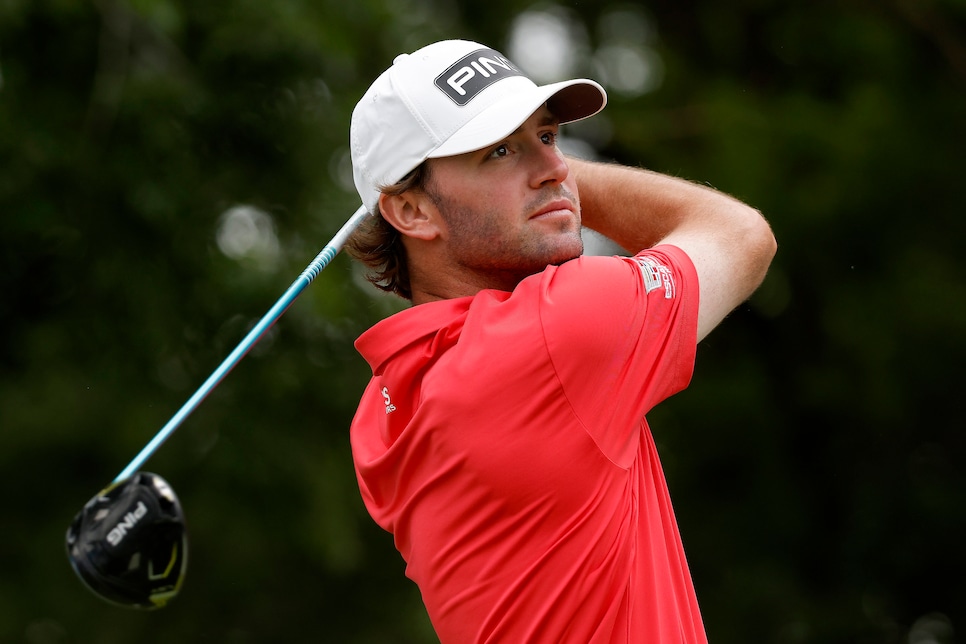 Eckroat didn't play the PGA Championship last week and just shot 64-66 to earn a spot in the U.S. Open via sectional qualifying. He's also coming off a T-2 at the Byron Nelson, and he was brilliant there, gaining 7.55 strokes ball-striking and adding another 7.34 with the putter. He's made three cuts in a row for the second time in his PGA Tour career, so he could be finding his footing right now.
Si Woo Kim ($9,000 DraftKings | $10,300 FanDuel)
With a pair of 73s at Oak Hill, Kim was left packing his bags and leaving Rochester early. For as well as he's played recently, it's the polar opposite in his career around Colonial. He's made six trips to this event and has only played the weekend once. That top finish was a measly T-66, which leads me to believe that his game doesn't fit this course.
Tom Hoge ($8,500 DraftKings | $9,700 FanDuel)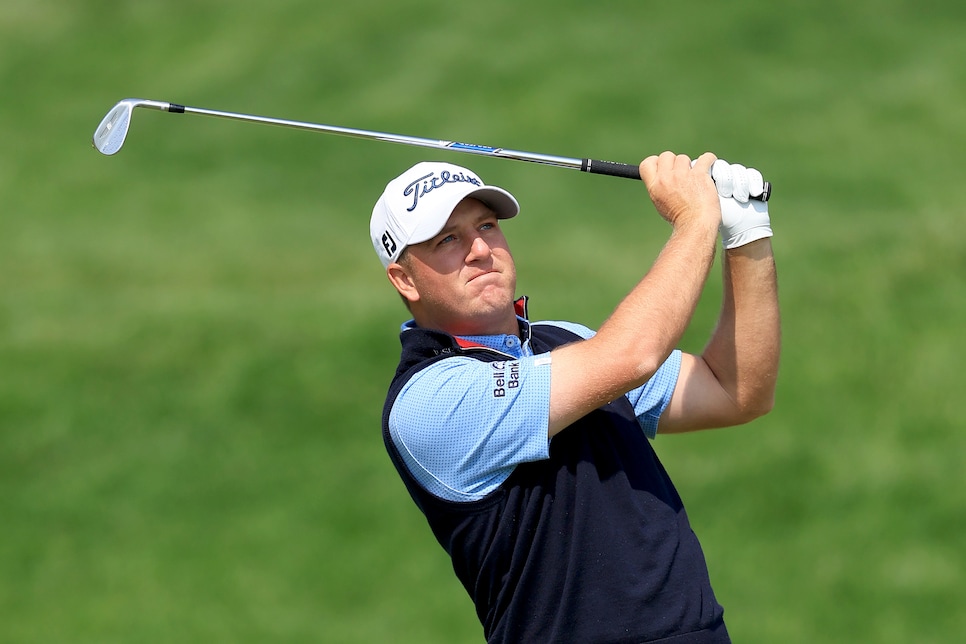 Hoge attended TCU, so Fort Worth is plenty familiar to the Horned Frog. But something doesn't jive with his game and Colonial. He's missed the cut in three straight and his best finish (T-17) came all the way back in 2016. On paper, his game should be well-suited for this place, but this is enough of a sample size to be concerned.
Sam Ryder ($6,500 DraftKings | $8,00 FanDuel)
Speaking of bad records around Colonial, enter Ryder who has missed the cut in all three trips. His struggles have mainly come in the short-game categories, losing over 10 strokes to the field in just six rounds. He's been struggling with his ball-striking recently and missed the cut at both the PGA Championship and Wells Fargo Championship.
Ryan Fox ($7,700 DraftKings | $9,300 FanDuel)
Fox is coming off an impressive T-23 finish at Oak Hill, which was very well-suited for his bombing ability. Colonial is going to feel claustrophobic after last week, and it will mitigate Fox's best assets. I'm a believer in his game. but there are a dozen courses better-suited for him in the future.
Michael Block ($6,900 DraftKings | $7,500 FanDuel)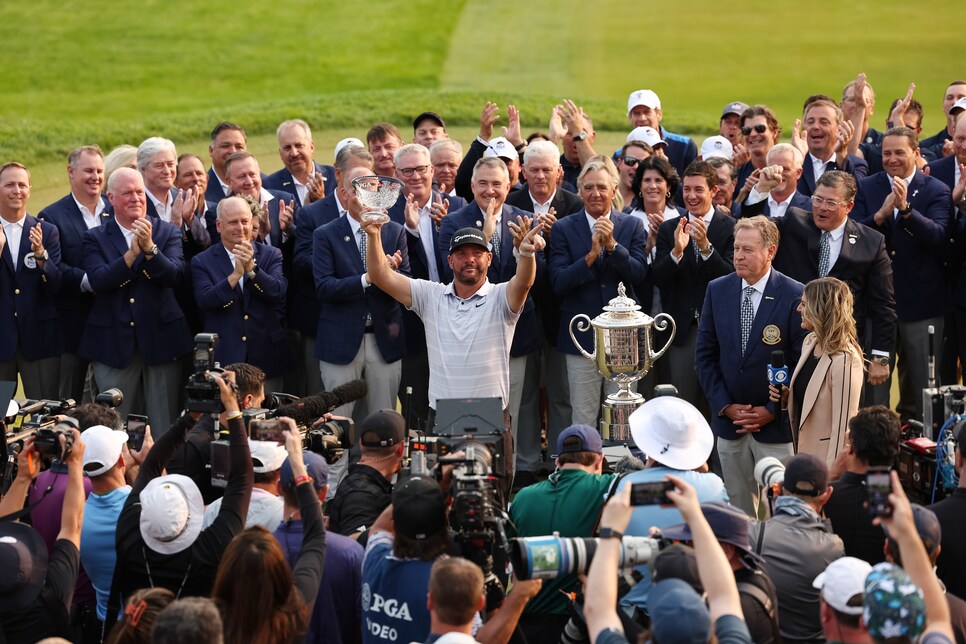 Scott Taetsch/PGA of America
PLEASE DON'T BEAT ME UP FOR THIS! I wish nothing but the best for Michael, but this is going to be a really difficult turnaround. When I left Oak Hill Sunday night, the sun was setting and Block was still doing media obligations. He probably sat in front of a microphone more than Brooks Koepka did last week. He gained 6.18 strokes putting last week, the best of his career, AND made an ace. Now he's being asked to quickly turn around and fire it up again?! Big ask … and I hope he proves me wrong.