The Loop
Chad Johnson used to call Marvin Lewis and Hue Jackson at 2 a.m., say "Coach, I'm open," and then hang up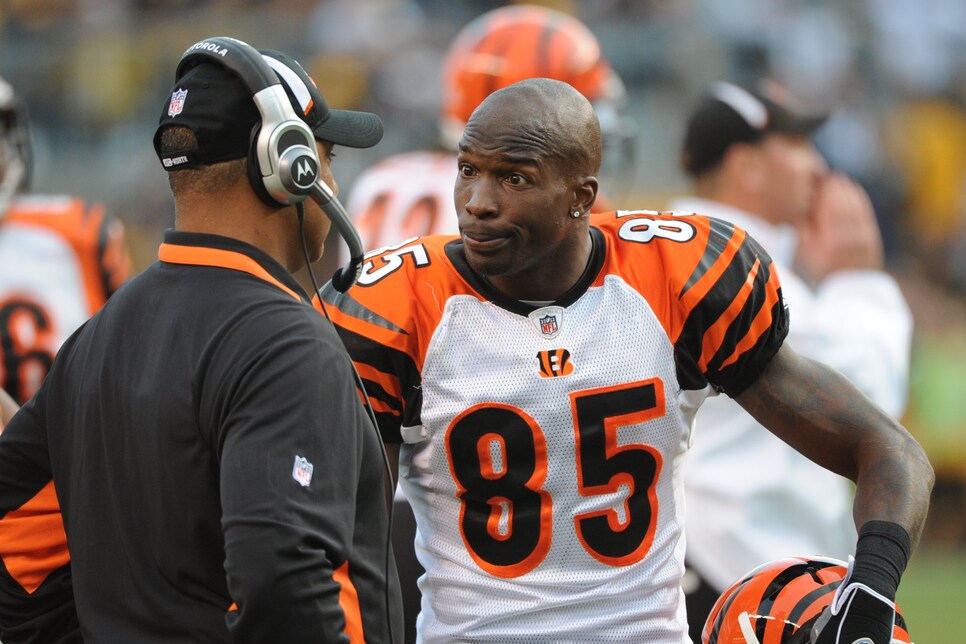 That Johnson's and Jackson on Brandon Marshall's I Am Athlete podcast this week confirming that 85 used to "prank" call his coaches at all ungodly hours of the night. Instead of asking them if their refrigerators were running, however, he would just say "Coach, I'm open!" and hang up the phone. That kids, is how you become a superstar in this league.
In fairness to Ocho, though, Jackson also said he asked about the game plan and other particulars, despite having meetings on those very same subjects in just a matter of hours. Was he just worried about his targets? Almost certainly, but it does raise one very intriguing question:
If this is what his coaches were putting up with, what sort of phone calls was Carson Palmer getting at 3 a.m.?