The Loop
CC Sabathia on his favorite pro shop, why he doesn't watch Yankee playoff games and the golf course that made him say 'f--- it'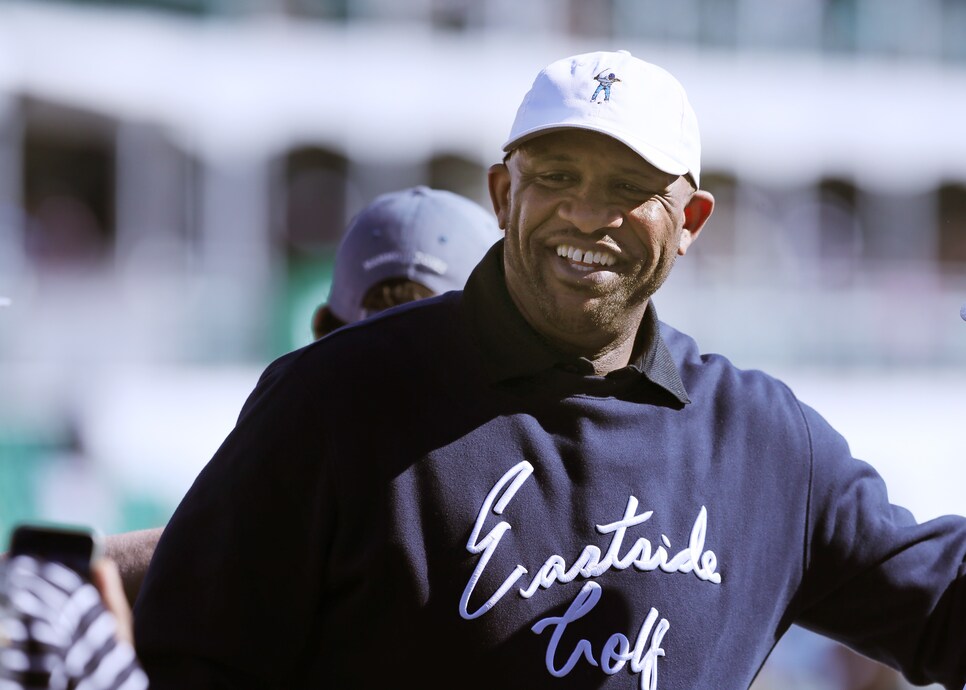 Like many retired professional athletes, CC Sabathia turned to golf to scratch that competitive itch after stepping away from the mound for good in 2019. While the New York Yankee legend is not a scratch player just yet, he can confirm he's a scratch shopper when it comes to golf merch.
On our first-ever episode of "The Loop" podcast (formerly known as "Be Right"), the 2009 World Series champion joined us to discuss the state of his golf game, the championship hopes of his former team, and much more. One of our favorite moments, though, came when Sabathia, who has played a number of the better clubs in America already, revealed what his No. 1 pro shop is to raid in all of golf.
"I'm a pro shop guy," Sabathia said. "Every golf course I go to, I spend some money in the pro shop, and the Grove XXIII -- I've been a Jordan athlete now since 2007, so I figured I had everything Jordan. And then you go into that pro shop and there was stuff in there that I have never seen. So that pro shop, that's the coolest store I've ever been in, for sure. I drop some money every time I go in there. It's mad dope."
Keep in mind, Sabathia has also recently been to Pine Valley, which he says is the one course that made him say "f--- it" on the fifth hole and stop keeping score. Much like J.R. Smith, Sabathia went all out in that pro shop, too, but MJ's just hit a little bit different.
During our full chat with Sabathia, the southpaw regaled us with tales from the American Century Championship, where he played with Charles Barkley and talked plenty of smack. He also told us why he doesn't watch Yankee playoff games and why golf is just like pitching. Plus, myself and my two co-hosts Alex Myers and Stephen Hennessey recap Tom Kim's remarkable victory at the Wyndham, look ahead to the FedEx Cup Playoffs, and discuss why Nick Faldo will actually be sorely missed, despite what Golf Twitter will have you believe.
Please, have a listen to our first edition of "The Loop" below.