Member-Member Szn
The membership at Michael Jordan's private club, The Grove XXIII, looks to be a who's who of golf insiders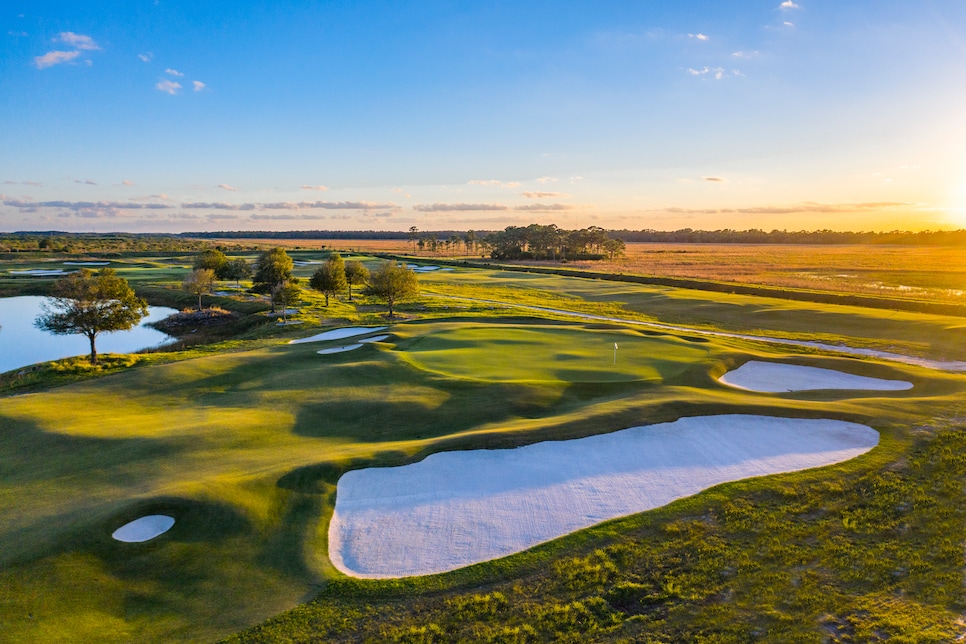 EDITORS' NOTE—This story first ran in December 2021.
Well, down the street The Grove XXIII, Michael Jordan's private club, there's another event that has captured our attention.
In December 2021, The Fried Egg shared a list of names playing in an upcoming member-member event at The Grove XXIII on Twitter (which it subsequently took down)—and man, we are fascinated. First, there's a bunch of Jupiter-area PGA Tour pros in the field—Rory McIlroy, Dustin Johnson, Justin Thomas, Rickie Fowler and Keegan Bradley.
Then there are the celebrities: Mark Wahlberg, Wayne Gretzky, Ken Griffey, Jr., John Elway ... the list goes on and on. Here's a look for yourself: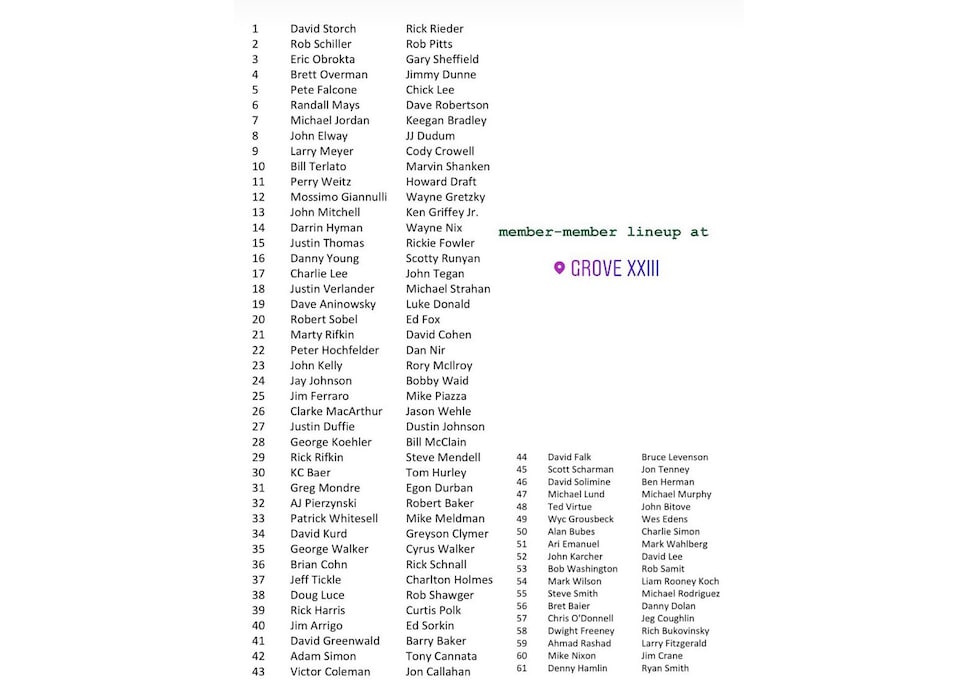 Before this, we didn't really know who was a member at The Grove XXIII. This isn't a complete list by any means: We're sure there are members who can't make this event (which, c'mon, you better have a good reason to miss this). Now we have a closer snapshot into MJ's club.
Watch Golf Digest's latest "Every Hole At" course videos below:
MJ has opted for his buddy Keegan Bradley, noted Jordan Golf gear endorser. We wonder what the handicap situation looks like, but one thing we know for sure: There's some serious pressure on Keegan. MJ hates to lose at anything—let alone a competitive event at his own golf club. You better bring your A-game, Keegs.