Gone fishing
Players 2023: Here's how Cam Smith says he'll be keeping busy instead of defending his title at TPC Sawgrass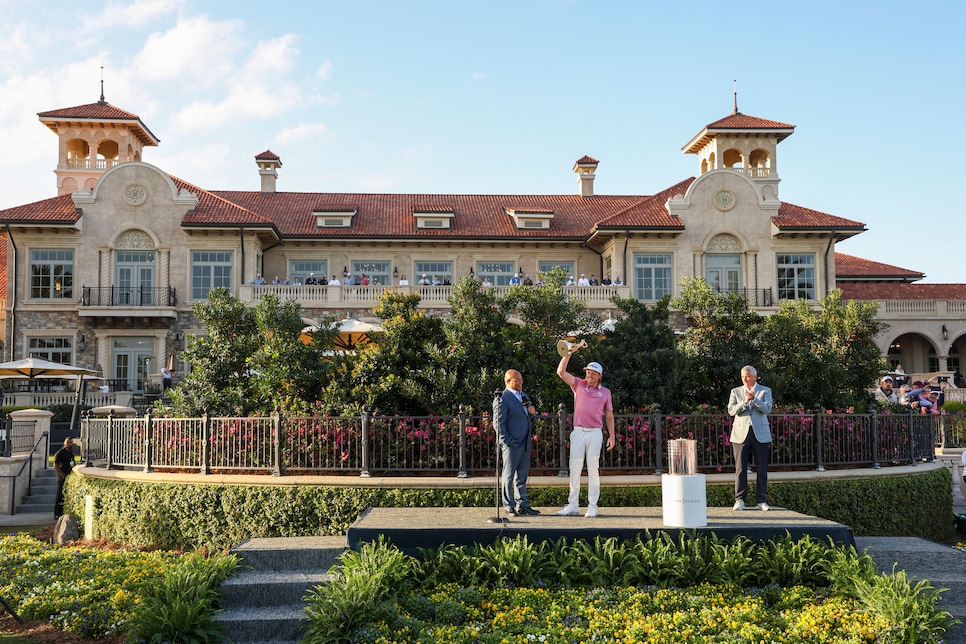 Cameron Smith holds his trophy after winning the 2022 Players Championship, joined on the stage by NBC's Mike Tirico and PGA Tour Commissioner Jay Monahan.
James Gilbert
Cameron Smith has a simple answer for what he will be doing during the Players Championship this week. The reigning Players and Open Championship champion, who left the PGA Tour in September as six-time winner to join LIV Golf last fall, will be fishing on the waterways around Jacksonville.
"I think it'll be a pretty quiet week on the water," Smith told Golf Digest at LIV Golf's season-opening event two weeks ago in Mexico. "I think all the residents will be out watching the golf tournament. So I'll be able to strap out and have the water to myself."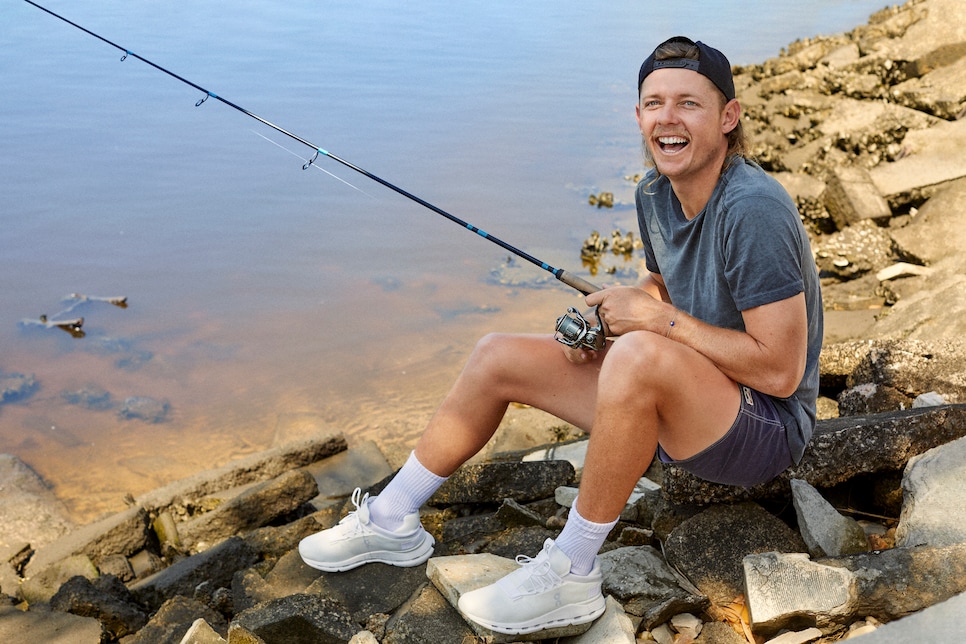 Smith poses for a photo during a Golf Digest cover shoot in 2022.
Indeed, while the 29-year-old Aussie is out on his boat trying to reel in redfish, the tournament he won at TPC Sawgrass last year will take over the Ponte Vedra Beach area. Smith has lived in the area since 2016, and it's also where the PGA Tour is headquartered.
Smith one-putted eight of his final nine holes to win the 2022 Players title in a thrilling Monday finish. But now as a LIV golfer, Smith and his fellow recruits to the rival league are prohibited from playing PGA Tour events. Smith is one of 31 golfers now on LIV who teed up in last year's Players, including the top three on the final leaderboard—Smith, runner-up Anirban Lahiri of India and England veteran Paul Casey.
Smith is just the fourth Players champion not to defend his title in its history, and first since an injured Tiger Woods missed the 2014 edition.
Beyond his tour ban, Smith lost his member playing privileges at TPC Sawgrass, where he had refined his game the past few years and improved it to the world class level he was playing in 2022. The tour also changed Smith's reserved car space—a yearlong perk as the defending champion—to now read, "Tour players only."
Not all signs of Smith's victory have been removed from TPC Sawgrass. Inside the clubhouse, a caricature of him accompanied by a description of his win is on display, along with a pitching wedge he used during his one-shot victory over Lahiri. The Australian flag is also still flying outside the clubhouse, a symbolic year-round gesture made to the most recent winner.
"He's one of our champions and history speaks for itself," Players Championship executive director Jared Rice told Golf Digest in a statement. "The play of all of our past champions speaks for itself. But 2023 is about the players who will be here."
Smith says he will also spend the later half of the week preparing for LIV Golf's next tournament, March 17-19 at The Gallery in Tucson, a course that once hosted the WGC-Accenture Match Play.
After that, Smith heads to LIV's event in Orlando the week before the Masters. The Aussie has set his sights on bettering last year's tie for third at Augusta National, when he played in the final group with eventual winner Scottie Scheffler. "I'm definitely looking to be in contention a few times leading up to [the Masters] for sure," Smith said, having finished sixth, four shots behind winner Charles Howell III in Mayakoba.
"After a few months offseason [and nine months since the last major of 2022, Smith's Open win], the nerves may be a little bit different. They may be the same, I'm not really sure yet," he said. "I haven't been in that spot [for a while], but I'm hoping I can do much more of the same at Augusta as I did last year. I've definitely got that fire in the belly."