The Grind
'Mullet Man' breaks a promise to his girlfriend, Tiger Woods gives golf fans hope and Bubba Watson gets publicly daggered
Welcome to another edition of The Grind, where we don't quite know how to feel about the new PGA Tour Player Impact Program. On the one hand, don't the 10 players who will benefit each year from the $40 million bonus pool already make enough money? And aren't they already paid handsomely by sponsors for being out there? On the other, think of all the content that will come from this. The sweet, sweet content as players jockey for position in things like "MVP rating" and "Meltwater mentions." In fact, it's clear we're already seeing it with things like this:
Hey, there are many ways to put food on the table so we're not judging. Anyway, keep the content coming, guys, and we'll be sure to share it right here every week. Hmm … maybe we're in line for a slice of the pie, too? Or even just an actual slice of pie? We'll take what we can get.
Cameron Smith: Talk about a guy flying up the Player Impact ranking and World Ranking at the same time, Smith might have created a PGA Tour superhero: Mullet Man. And his superpowers really kick in when he partners with someone. After winning the inaugural team version of the Zurich in 2017 with Jonas Blixt, Smith now has another win in the event with fellow Aussie Marc Leishman as a teammate. Emphasis on "MATE," am I right? No? OK, moving on …
The 27-year-old Smith now has three PGA Tour wins plus two Australian PGA Championships. And with his serious flow leading to serious money flowing into his bank account, he broke his promise to his girlfriend that he'd lose the mullet after his next win. Sorry, we've got to side with Cam on this one—even if he's starting to look like Joe Dirt.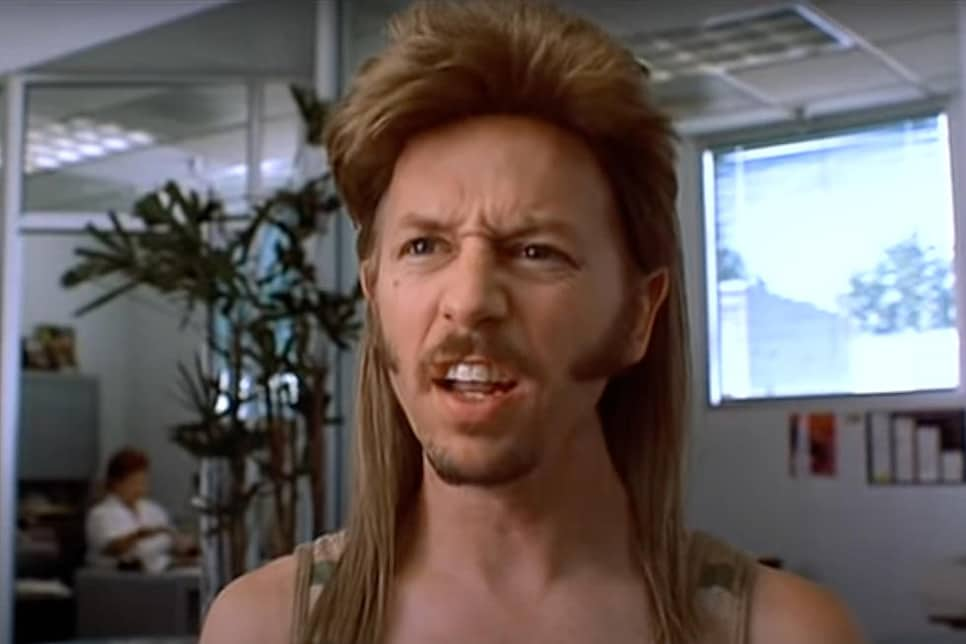 Plus, maybe he meant after his next solo win. Just saying.
Marc Leishman: Mullet Man drew most of the attention, but Leish-Man was splendid as well, most notably with that clutch birdie chip on 16 during the final round.
Leishman's slump following last year's restart didn't get the same attention as the struggles of guys like Jordan Spieth and Rickie Fowler, but he was having a tough go of it. This win, though, combined with a T-5 at the Masters has him rolling again. And he's in pretty elite company since 2017:
And none of those other guys have their own beer line. Anyway, it looks like captain Trevor Immelman has his super team for the next Presidents Cup: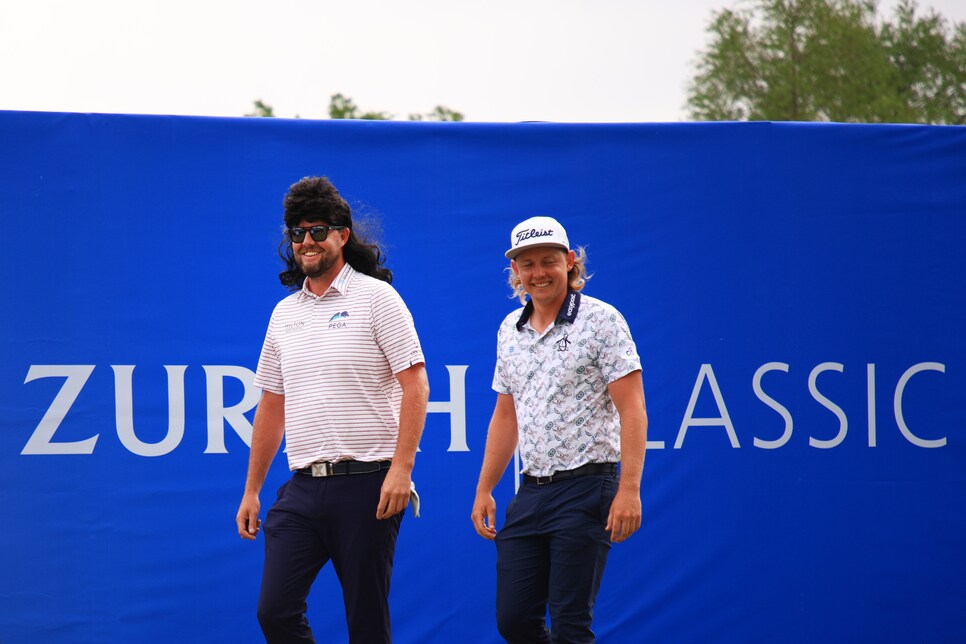 How intimidating. And if they can get on the same page with their celebrations, well, watch out.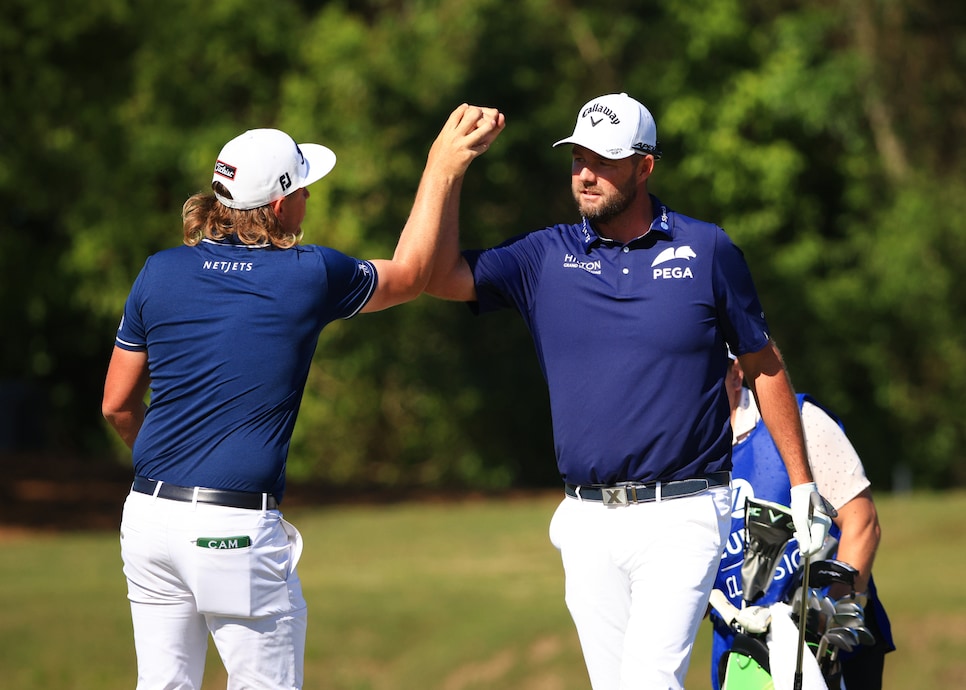 Ken Griffey Jr.: The Kid always had plenty of pop with the sweetest stroke ever, but he is an even bigger basher with a golf club in his hand. If this video is to be believed—and it certainly looks believable based on their reactions—Griffey outdrove Taylor Pendrith, one of pro golf's longest hitters. By more than 20 yards!
What a legend. And he's 51! But don't feel too bad for Taylor. With a T-15 at the Korn Ferry Tour event, he locked up his PGA Tour card for next season. But yeah, he's going to hear about that for a bit.
Louis Oosthuizen in the U.S.: At the risk of sounding too much like Paul Azinger, this guy needs a win in America. I mean, c'mon. He won an Open Championship by seven shots, has eight other Euro Tour titles, has finished runner-up in every major, and yet he's never won a tournament in the United States? In more than 170 starts? That's crazy. And I'm sorry, but there's no way he wasn't thinking about that when he hit that brutal block off the tee into the water on the playoff hole. Woof.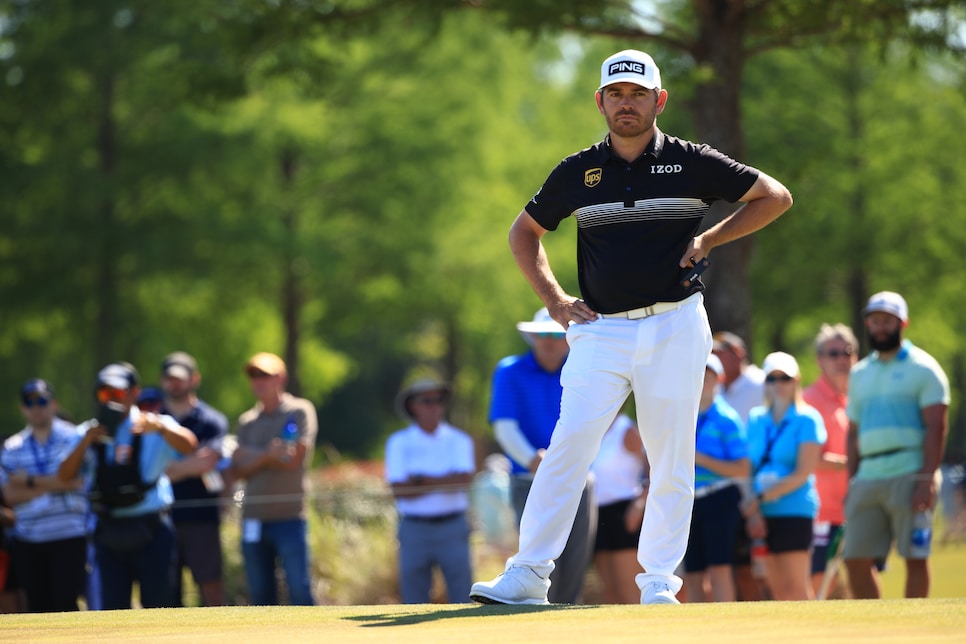 Tweaking the format: It's amazing how greedy golf fans can be. On the one hand, everyone seems to agree that having a team event that stands out in the middle of an otherwise monotonous PGA Tour schedule is awesome. But on the other, instead of just enjoying the event, now there's a groundswell to change the format to only foursomes (alternate shot), which is what was played on Friday and Sunday while four-ball was played Thursday and Saturday. I'm not saying that wouldn't be great—the potential carnage we saw from alternate shot in the playoff is fun—but if it ain't broke, don't fix it. And after four years, including two exciting playoffs, it certainly ain't broke.
Sung Kang/K.J. Choi: And not because they missed the cut. Team No Fun requested "No song" for their walk-up music. BOOOOOOOOOOO! C'mon, guys. We're not asking you to come up with a theme like Team Mullet, which used "The Mullet Song," but do something. (By the way, shout-out to Matt Jones and J.J. Spaun for picking a personal favorite, "Regulate" by Warren G!) I might expect this kind of attitude from someone Choi's age, but Kang is only 33! Don't be such a stick in the mud!
The PGA Tour heads to Tampa for the Valspar Championship, AKA that one Tiger Woods almost won the one time he played there. That 2018 tournament signaled Tiger was actually, finally back and sure enough he won the Tour Championship later that year and the Masters the following April. Ah, the good times.
Random tournament fact: Paul Casey is attempting to win this event for a third consecutive time (The Valspar was canceled in 2020 due to COVID-19). As 15th Club's Justin Ray pointed out, in the last 40 years there have been eight instances of someone doing this on the PGA Tour. And Tiger accounts for six of those. Get better soon, GOAT.
RANDOM PROP BETS OF THE WEEK
—Sung Kang and K.J. Choi had heard of "The Mullet Song": 1 MILLION-to-1 odds
—Paul Casey will pull off a PGA Tour three-peat this week: 22-to-1 (actual odds)
—No golfer will ever pull off six PGA Tour three-peats again: LOCK
Speaking of the GOAT … holy Meltwater mentions!
It's great to see Tiger for the first time since the accident. And he's looking good! Although, what kind of phone was used to snap that pic? Time for a serious upgrade—especially with that player impact bonus money on the line! Anyway, not much info there other than he's still got a long ways to go with the rehab, but I'm taking a positive from that smiley face emoji. Take your time healing, big guy! We'll be waiting.
VIRAL VIDEO OF THE WEEK (FEEL-GOOD DIVISION)
Check out this emotional call from seven-year pro Michael Visacki to his dad to share the big news he just Monday qualified for his first PGA Tour event:
I'm not crying, you're crying. OK, so I'm crying too. Go get 'em at Innisbrook this week, Michael!
VIRAL VIDEO OF THE WEEK (DAGGER DIVISION)
Scottie Scheffler and Bubba Watson must be pretty tight for young Scottie to say this with Bubba standing right there:
The best part is Bubba not denying the claim that he was hard up to find a teammate.
THIS WEEK IN PUBLIC DISPLAYS OF AFFECTION
How much of a heater is Will Zalatoris on these days? Well, the recent runner-up at the Masters will have more bridesmaids in his future after a successful proposal to his girlfriend, Caitlin Sellers:
Just a couple Wake Forest kids in love. You love to see it.
THIS WEEK IN PHIL BEING PHIL
Apparently, Phil Mickelson was filming his latest commercial on a golf course and felt bad that a group had to skip the hole he was on. So he paid them off. Obviously.
Not a bad deal. Plus, they now have a great story to tell for the rest of their lives.
"I would have to apologize to my girlfriend, it's not going away. I mean, it's … I feel like it's part of me now." —Cam Smith on his mullet. In other words, long live Mullet Man. And, yeah, sorry, Jordan.
Tyson Alexander won the Korn Ferry Tour's Veritex Bank Championship to move from 635th to 313th in the Official World Golf Ranking. His previous nine starts consisted of six MCs, a WD, a T-75 and a T-57, which is crazy, but also explains that low World Ranking. … Congrats to Garrick Higgo for easily breaking into the top 100 by moving all the way to No. 65 with a win at the European Tour's Gran Canaria Lopesan Open. Not including majors, the 21-year-old has gotten to two Euro Tour wins (24 starts) faster than any other South African, so look out for this guy. … American Dunes G.C. opens this Sunday in Grand Haven, Mich., and is a collaboration between Folds of Honor founder Lt. Col. Dan Rooney and designer Jack Nicklaus. To get behind this great cause, visit foldsofhonor.org. … Congrats to Clemson men's golf coach Larry Penley for winning the ACC Championship and breaking the conference record for wins by a coach as he reaches the end of his 38th and final season. Although, I hate seeing Wake Forest legend Jesse Haddock's longtime record being broken. … And finally, this is the "dinosaur" I built (NBD) for my daughter: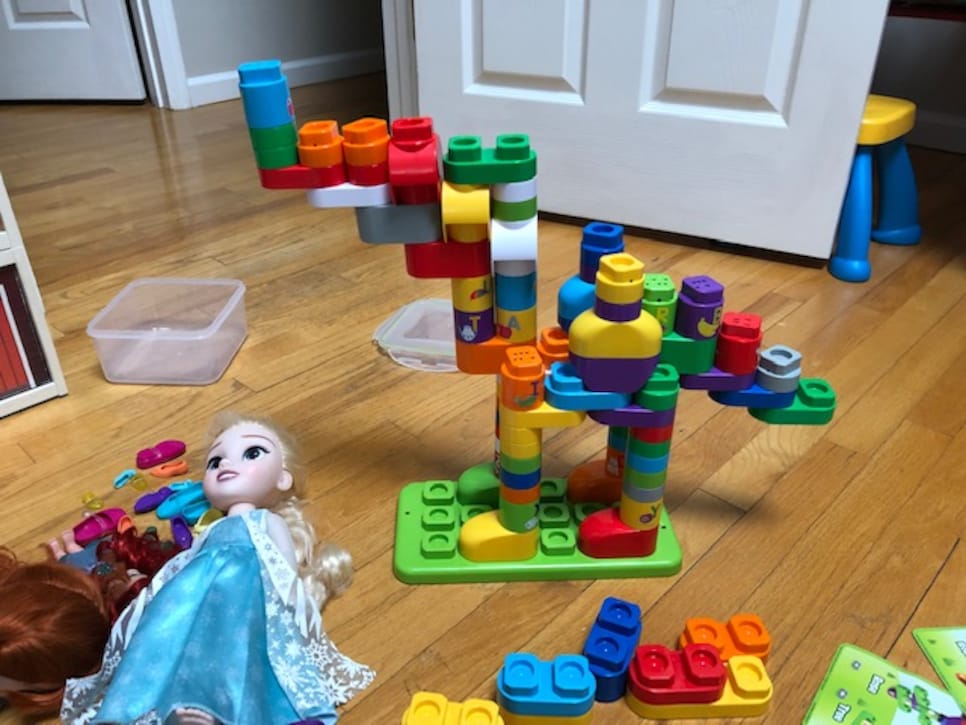 I wish my pre-school teachers could see me now.
RANDOM QUESTIONS TO PONDER
When will we see Tiger Woods again?
Who turned down playing with Bubba Watson?
Is "MVP rating" going to come up in my next job review?