The Google Machine
Marc Leishman literally Googled 'mullet songs' to find walk-up music for him and Cam Smith at the Zurich Classic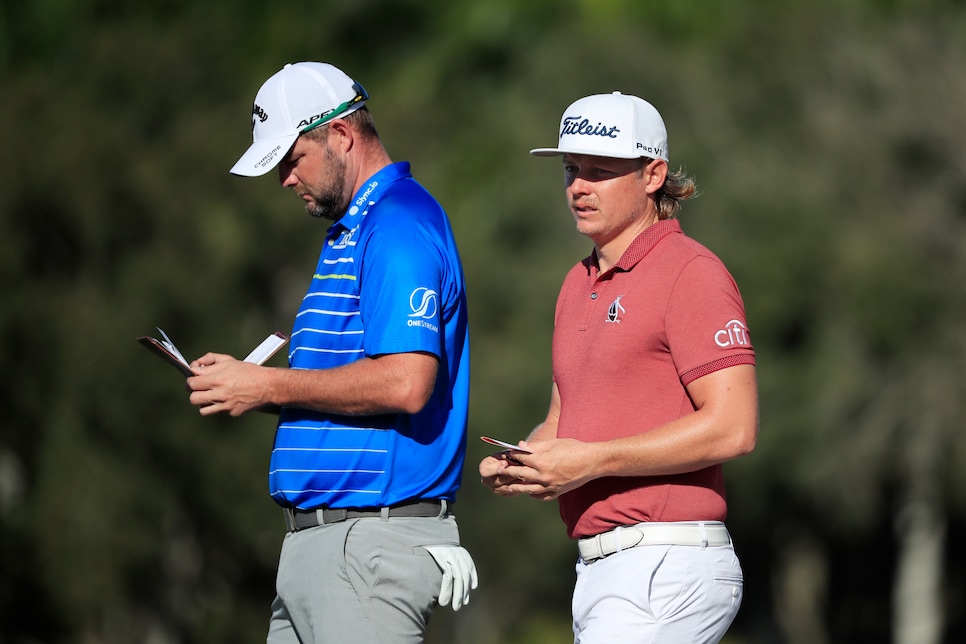 Google is your friend, as the saying goes. Marc Leishman must have heard that one before, because the well-known search engine came up clutch for the Big Aussie this week at the Zurich Classic of New Orleans.
Leishman, who will be playing with fellow countryman Cameron Smith at TPC Louisiana, is seemingly just as intoxicated by his partner's new luscious locks as the rest of us. For those unaware, the 27-year-old Aussie has been growing out a "filthy" mullet for much of 2021, one complimented by an equally filthy mustache.
Inspired by Smith's mullet, Leishman took to Google and literally typed in "mullet songs" in the hopes of finding some walk-up music the team can play this week, which is apparently still a thing at the Zurich Classic. What Leish found was almost too on the nose.
"It's actually funny, Leish found this song or looked up a song and he's already entered it … I didn't even get a choice," said Smith. "It's called 'The Mullet Song.' So we're going to be rocking that going to the first tee. And maybe a few other surprises. So it will be good fun."
More surprises?! Tuxedo t-shirts? Fedoras? We can dream.
Leishman explained how it all came about. "Back story was Google. Mullet songs," he said. "I can't remember who sings it. I should have looked that up. But, yeah, I don't know, it just sounded like a good 'you go' song. It's pretty funny and very true, particularly in Cam's case. So, yeah, it's going to be … I think that the walk-up music is something different, I think it's fun, you've got to try and make it fun and embrace it. And I think we'll do that and yeah try and enjoy ourselves, get the day started off on the right foot and go from there."
There you have it. I guess the only thing left to do now is to hit the damn music: