Podcast
How Pete Dye's last course came together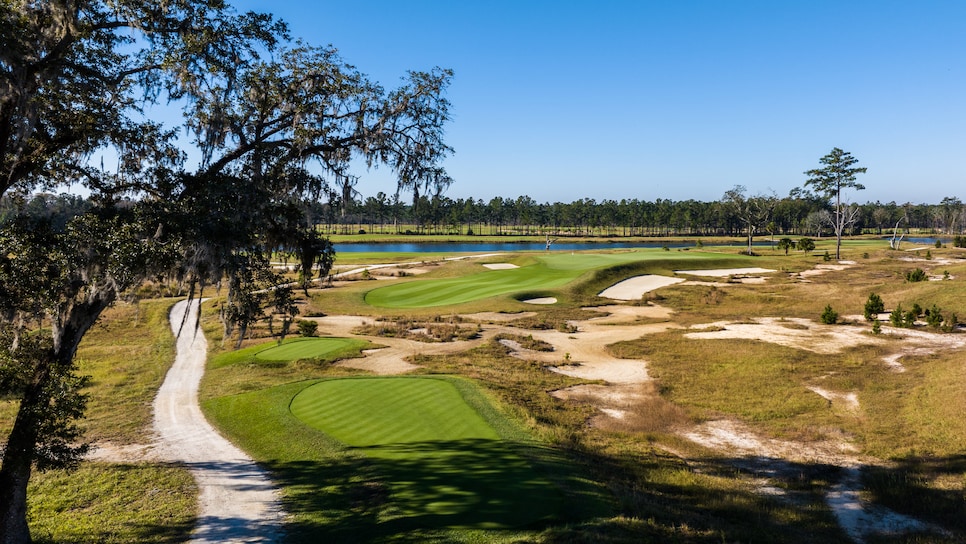 The Dye Course at White Oak's par-3 17th.
Brian Oar
Golf courses are difficult enough to build when using a full set of engineering blueprints. Not all golf course architects, however, work that way.
Throughout his long career, Pete Dye, who passed away in early 2020, did things his own way. Among many aspects of his approach that set him apart from industry peers was the method in which he built his courses. In the era between the 1960s and the 2000s, when most golf course construction became increasingly technical and dependent upon detailed, often computer-generated plans, Dye was improvisational. He worked first to find the best routing and to calculate the most effective way to drain the course, but the creation of the golf holes—their shapes, bunker placement, green contours and elevations—were worked out in the field and in the dirt by him and his associate shapers, not on paper.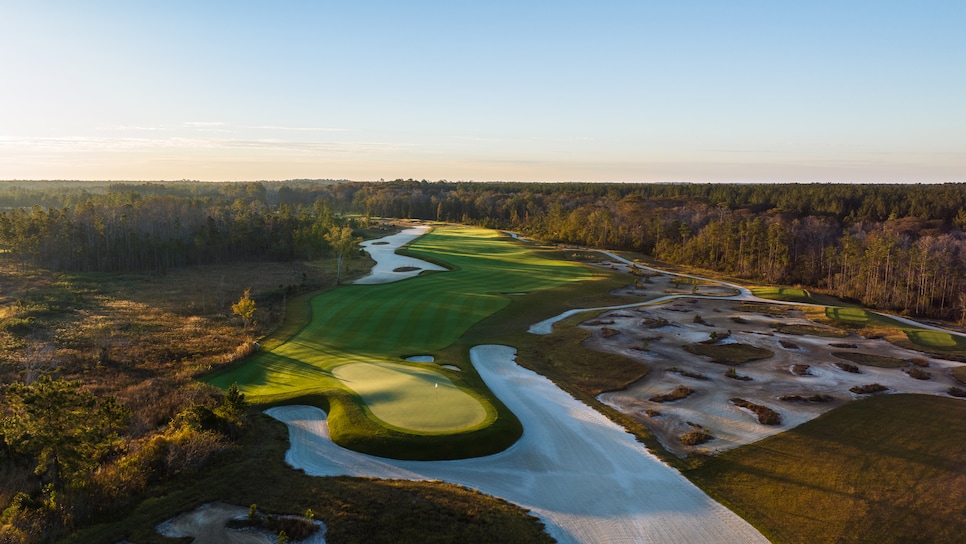 Nineteen original Dye courses have appeared on Golf Digest America's 100 Greatest and Second 100 Greatest Courses rankings, so it's inarguable that his methodology was highly successful. That is, successful as long as Dye was around to give orders and provide vision. What would happen when he began building a course but couldn't finish it? With no plans or detailed instructions, where to go?
This was the case at The Dye Course at White Oak, the Golf Digest Best New Private Course and overall Best New Course winner for 2022. Dye began working on the routing, concept and drainage of White Oak—an ultra-exclusive, no members course in northeast Florida commissioned by billionaire owner Mark Walter—in 2013. Over the next several years, Dye's health deteriorated and by the time construction began he was no longer actively working and could not effectively contribute to the design and implementation of his ideas.
The job of finishing the course fell on the shoulders of contractor Allan MacCurrach, whose construction firm had been building courses for Dye and other prominent architects nationally since the late 1980s. MacCurrach had been involved at White Oak with Dye from the beginning, and the two had many deep, substantive conversations about what the course would look like before Dye could no longer effectively communicate.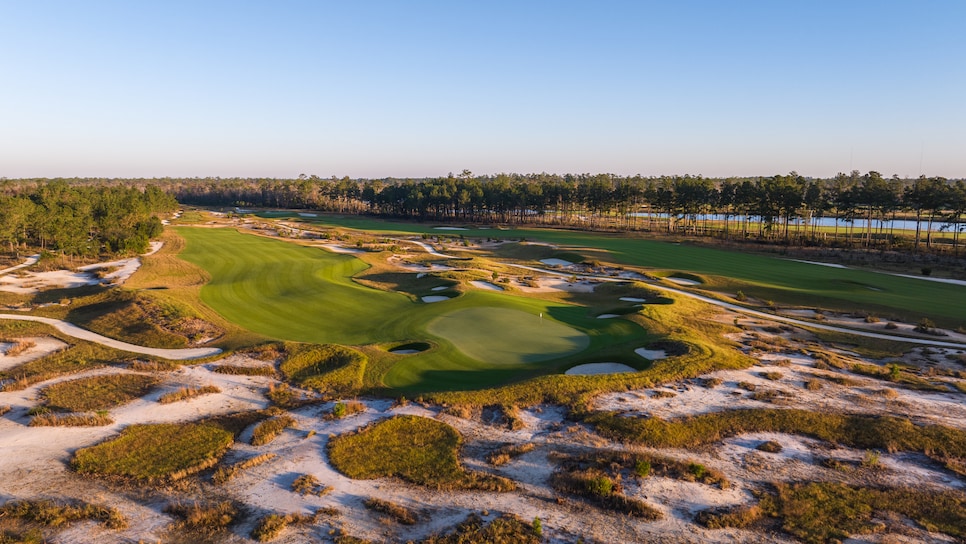 MacCurrach finished building the course around the time Dye passed away, and the owner let the course mature with almost no play on it (outside his select guests) until Golf Digest course ranking panelists began visiting in Fall 2021.
MacCurrach joins Golf Digest architecture editor Derek Duncan on the Feed the Ball podcast to discuss his long career working alongside Pete Dye, how and why Dye's designs changed through time, what the overall vision of White Oak was and the challenge of getting the course across the finish line with his experience and recollection of Dye's wishes as his primary guides.
Listen to the conversation below: