Masters
Masters 2023: Bryson DeChambeau doesn't regret calling Augusta National 'par 67'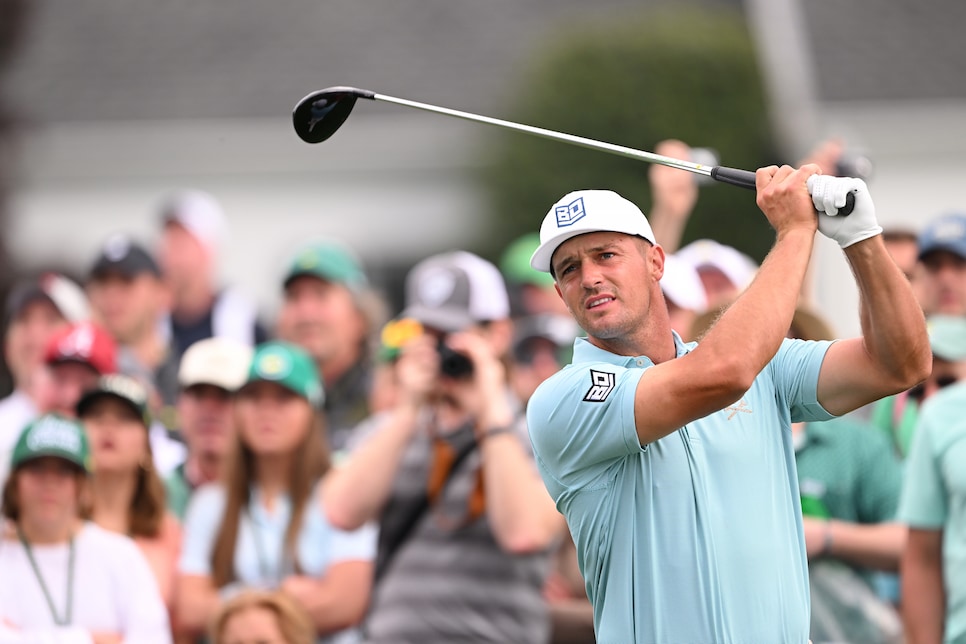 AUGUSTA, Ga. — Not too long ago there was a fear that Bryson DeChambeau, fresh off overpowering Winged Foot at the U.S. Open, would "break" Augusta National. DeChambeau did little to downplay the notion, seeing the venerable course as vulnerable to his power and proclaimed his strategy would render the par-72 layout as a par-67 to him.
A lot has happened since that question was raised and though "Bryson" and "break" remain intertwined the connotation and context have changed.
Since those remarks DeChambeau has played in 10 Masters rounds and they have not gone well. Weeks after his par-67 decree he shot 286 at the pandemic-delayed 2020 Masters. That was 18 shots over "Bryson par" and one stroke behind Bernard Langer, a man who was giving up 35 years and some 60 yards to DeChambeau. In 2021 he shot 75 or worse in three of his four rounds and last year was ejected quickly with a 76-80.
Ahead of this week's Masters, DeChambeau—now outside the OWGR's top 150 due to a downturn in play and his departure to LIV Golf—said he doesn't regret his par-67 comments while asserting he meant no disrespect.
"Everybody has a perspective on it. I don't think I regret anything," DeChambeau said Monday at Augusta National. "What I do understand is that I have a lot of respect for the course. Like people don't think that I ever, because of that statement they think I don't have respect for the course. Are you kidding me? This is one of the greatest golf courses in the entire world, and if anybody thinks I don't have respect for the course, they'd better go check out who I actually am because it's not accurate one bit."
DeChambeau said 67 every round is "unattainable." Conversely, with the distance he was hitting it, he felt it was a possibility.
"But that's only with your 'A' game, and I should have rephrased that; if you have your 'A' game, there's a good chance of being able to do that," DeChambeau said. "Long story short, I don't want anybody to take it out of context. I just want it to be known for the fact that I have great respect for this course."
Speaking of context, it should be noted DeChambeau competed in last year's Masters against doctor's orders due to a fracture in his hand. DeChambeau would ultimately skip last year's PGA Championship before signing with the Saudi-backed LIV Golf. DeChambeau played well at the 150th Open Championship at St. Andrews, but since that week in Scotland DeChambeau's game has spiraled.
However, the 29-year-old said he's confident about what he's seen from his practice and while he made no more boastful predictions he's excited for the week ahead.
"You know, and then it's just been a tough go with my hand and injuries and trying to find my golf swing again, and been able to find some good stuff, and hopefully it translates," DeChambeau said. "Last week was very nice, I was progressing every single day and I felt like my putting was in a good spot, chipping was in a good spot, driving was in a good spot."