Prop Bets
You can bet on who will be Bryson DeChambeau's British Open caddie—and some of the names are very interesting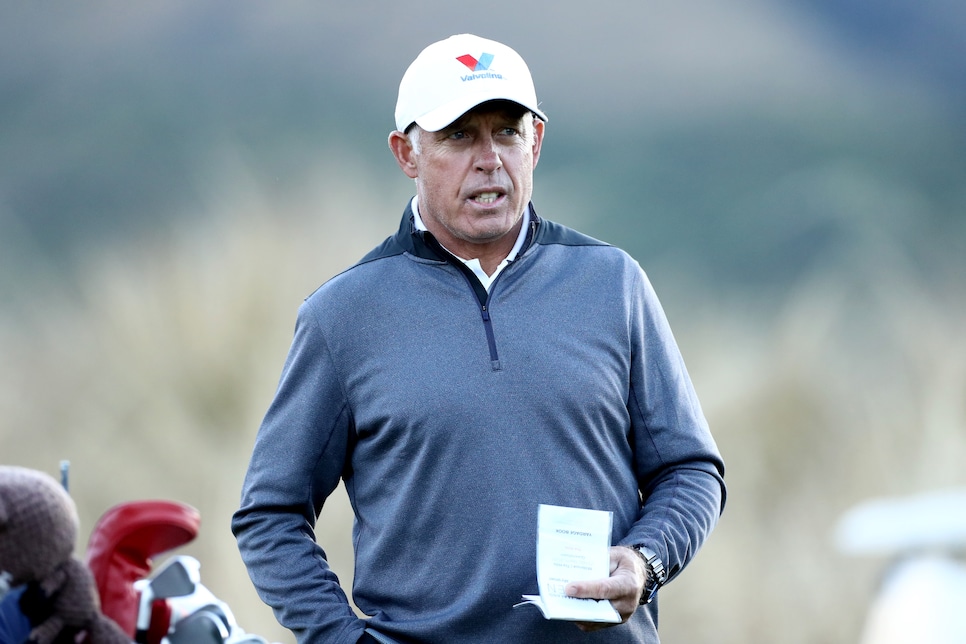 Bryson DeChambeau's Open Championship odds held steady at 20-1 following his missed cut at the Rocket Mortgage Classic. The odds for who will carry his bag at Royal St. George's next week, however, are a bit more interesting.
DeChambeau's longtime looper, Tim Tucker, parted ways with the PGA Tour star shortly before last week's event in Detroit. And now, Sportsbetting.ag has released a prop bet on who will be Bryson's caddie at the 2021 British Open.
Not surprisingly, Ben Schomin, a tour operations manager for Cobra Golf who filled in for Tucker in Detroit, is the heavy favorite at 2-to-3 odds. Schomin's services weren't needed when DeChambeau teamed with Aaron Rodgers to win The Match IV against Phil Mickelson and Tom Brady on Tuesday night.
Following Schomin on the list is Benji Thompson, the former caddie of LPGA star Lexi Thompson, at 3-1. DeChambeau and Thompson are friends having played in the QBE Shootout together. Tucker is listed next at 5-1 and if that seems crazy, consider that he and DeChambeau also took a brief break in 2017 before reuniting.
Then come some more buzzworthy names starting with Joe LaCava, the caddie for Bryson's buddy Tiger Woods, at 10-1. That partnership seems very unlikely at first glance, but with Woods' playing status still very much up in the air, well, who knows?
Jim "Bones" Mackay, Phil Mickelson's former looper turned NBC Golf analyst, is next at 12-1. Mackay seems very happy with his new job, but we've seen him cameo caddie for Justin Thomas and Matt Fitzpatrick.
Fanny Sunesson (14-1), Nick Faldo's former caddie, Mike "Fluff" Cowan (20-1) and Steve Williams (20-1) also make the list. We've seen Williams come out of retirement a few times in recent years, but never has he been asked to do so much math. We're guessing that's not likely to happen either.
There are other veteran caddies on the list like Billy Foster (50-1), J.P. Fitzgerald (50-1), Joe Skovron (66-1) and Gareth Lord (66-1). Again, this isn't a bet over who will be Bryson's next longterm looper, but just who will carry his bag next week.
The biggest longshots listed are Jimmy Johnson, Adam Hayes, and Kessler Karain at 100-1. Of course, all four of those guys have great gigs already in Justin Thomas, Jon Rahm, and Patrick Reed.
Oh, and Brooks Koepka's caddie, Ricky Elliott, is also listed at 100-1. LOL. We wouldn't bet on that happening at 100 million to 1.