PGA Tour
Bryson DeChambeau and longtime caddie Tim Tucker split up on eve of Rocket Mortgage Classic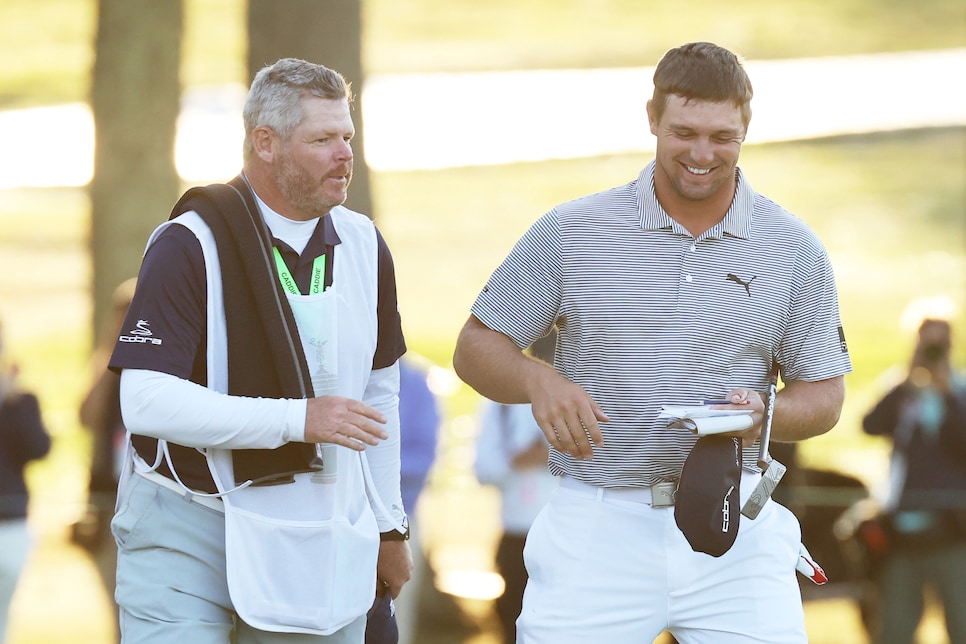 Bryson DeChambeau and longtime caddie Tim Tucker have parted ways, according to multiple reports.
No Laying Up's Chris Solomon first reported the news that Tucker, who had been on the bag for each of DeChambeau's eight PGA Tour wins, would not be caddieing for DeChambeau at this week's Rocket Mortgage Classic. That was notable, given Tucker caddied for DeChambeau in last week's Travelers Championship and in the practice rounds at Detroit Golf Club for the Rocket Mortgage. Tucker was also listed as DeChambeau's caddie in the weekly player-caddie list compiled by the Caddie Network.
Solomon then tweeted that Tucker "quit, and will no longer caddie for Bryson." Golf Channel's Ryan Lavner then confirmed the news with DeChambeau's agent, Brett Falkoff, who suggested the split was mutual in nature.
"They had a good run, and they mutually agreed yesterday afternoon to go their separate ways," Falkoff told Lavner. "Everything runs its course. Tim was getting tired and Bryson was getting tired. In any relationship they run their course, and that's what happened here."
It's not the first time DeChambeau and Tucker have split—they did so briefly in 2017 only to reunite the following year. Tucker held one of the more demanding caddieing gigs in world golf, given DeChambeau's numbers-based approach and rigorous playing and practicing schedule.
DeChambeau will have Ben Schomin, a tour operations manager for Cobra Golf, on the bag this week for the Rocket Mortgage Classic.
UPDATE: Golfweek's Adam Schupak received a response from Tucker prior to DeChambeau's first round, with Tucker stating he was "proud" to be Bryson's caddie.