Major Style
British Open 2021: Nike releases cork-covered golf shoes ahead of The Open Championship
*All products featured on Golf Digest are independently selected by our editors. However, when you buy something through our retail links, we may earn an affiliate commission.*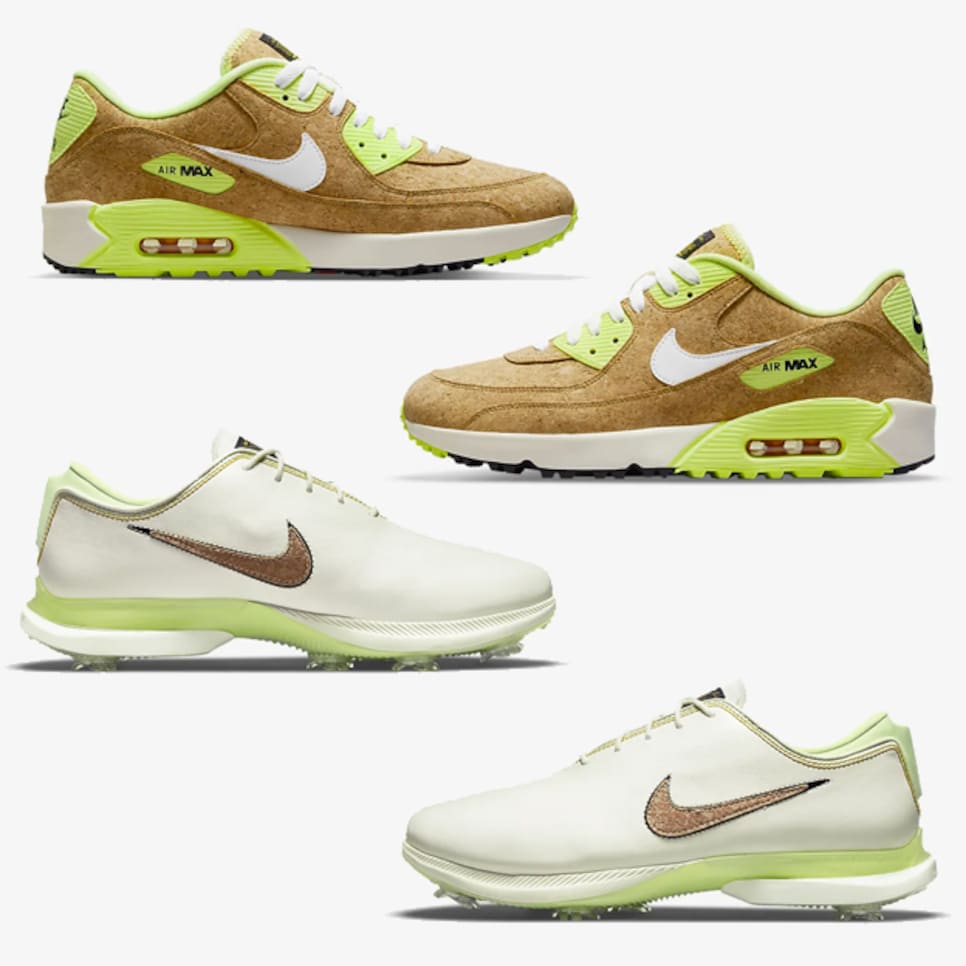 Ahead of the British Open, Nike has released its third major-inspired footwear pack of the year, including the Air Max 90 G, Air Zoom Victory Tour and Air Zoom Infinity Tour golf shoes. The shoes have cork details throughout the design that was inspired by dart boards found in pubs throughout the U.K. The shoes are available today for Nike Members and remaining inventory will be available to the public July 15 on Nike.com.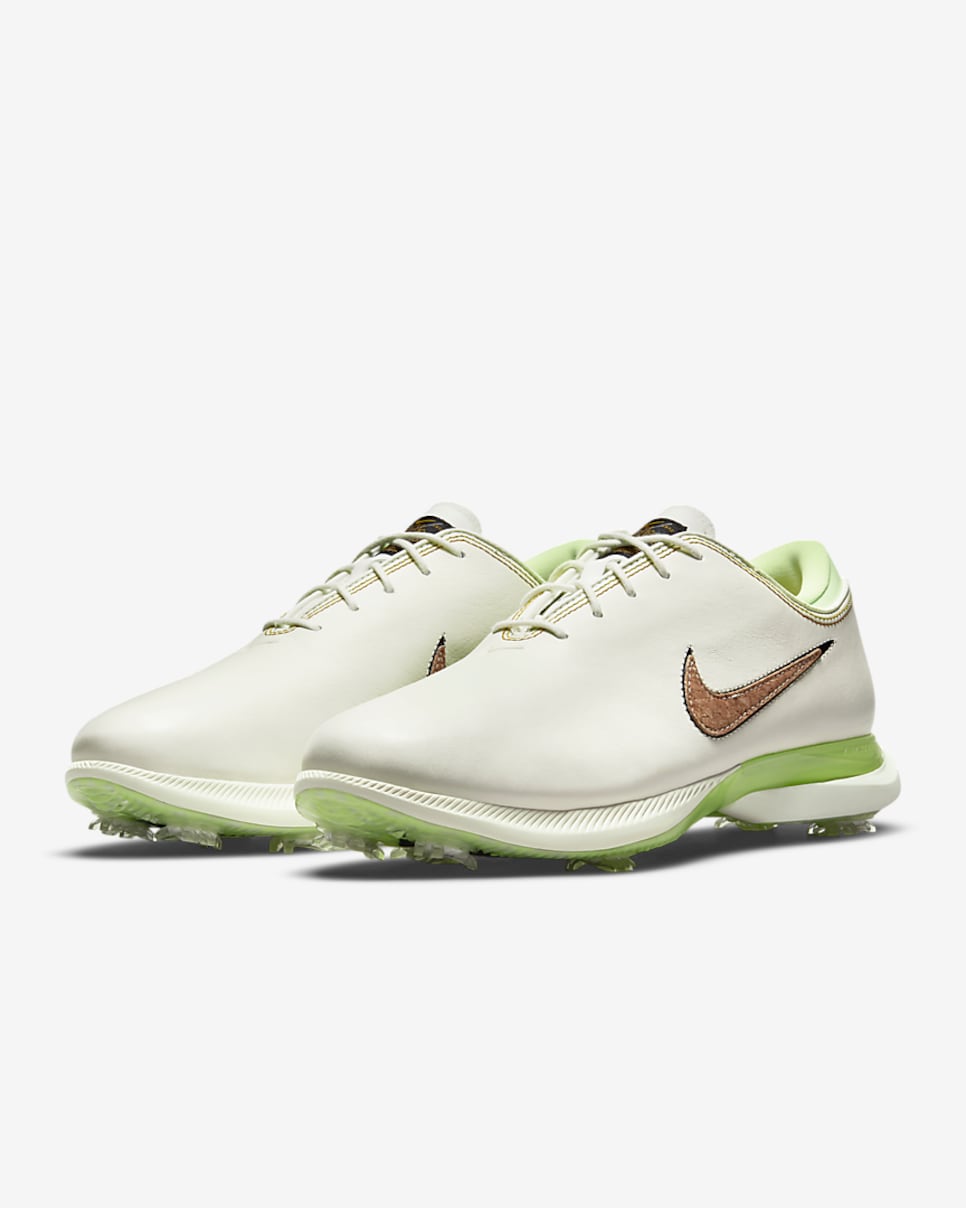 Nike Air Zoom Victory Tour 2 NRG Golf Shoe (FW Pack)
Find the Nike Air Zoom Victory Tour 2 NRG at Nike.com.
The Air Zoom Infinity Tour 2 features the cork element inside the Nike swoosh on the side of the golf shoe and on a design in the insole. Pops of green at the collar and outsole are a nod to the green felt on pool tables also commonly found in British pubs. There is also a subtle houndstooth pattern incorporated into the translucent outsole that brightens the green colorway and balances out the primarily white leather shoe.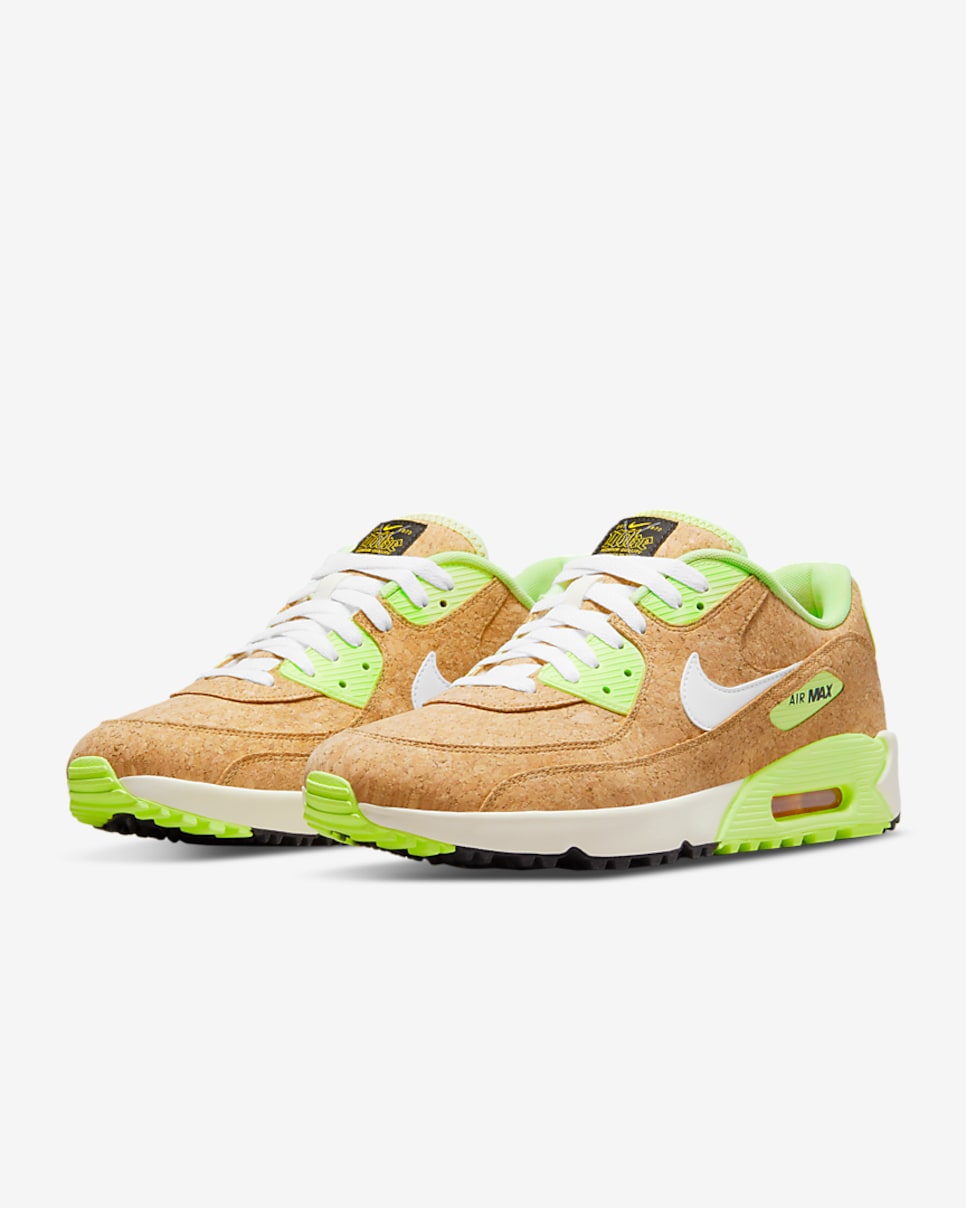 Nike Air Max 90 G NRG Golf Shoe (FW Pack)
Find the Nike Air Max 90 G NRG at Nike.com.
With a more expansive use of cork, the Air Max 90 golf shoe features the material across the upper and insole. The outsole maintains the original Air Max waffle design and features an integrated traction pattern that brings just enough grip for a dry round of golf.
Already sold out, the Air Zoom Infinity Tour has cork swooshes, a cork insole and features a green felt across the upper, inspired by pool tables. As a fun added detail, the side stripe has the words "engineered to the exact specifications of champion golfers" and the shoe will likely be seen on several golfers at Royal St. George's this week. It was the first of the collection to sell out, but keep an eye out for restocks later this week.