Fantasy Advice
British Open DFS picks 2023: The LIV player we're playing this week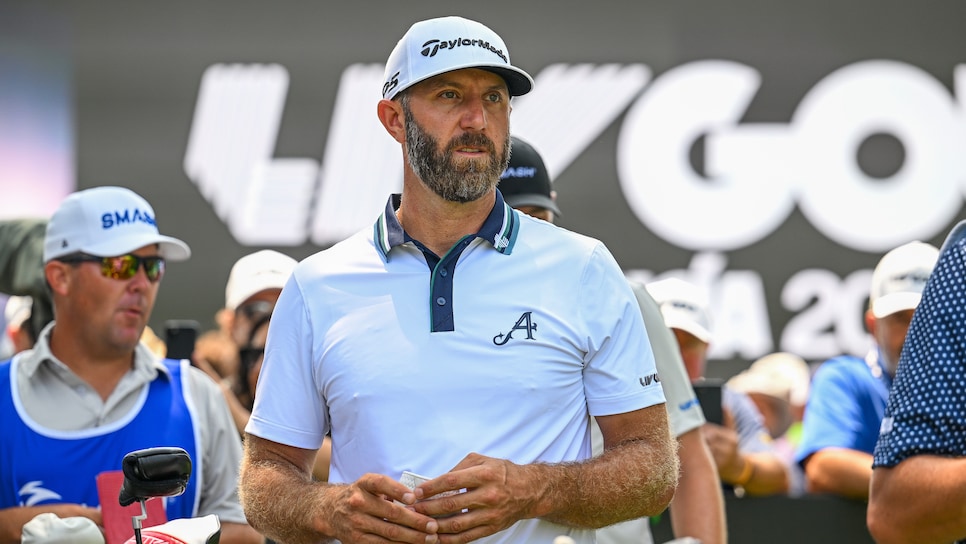 The year's final major venue, Royal Liverpool, features some stark contrasts between it and last year's host, the Old Course at St. Andrews.
Royal Liverpool will demand an elite off-the-tee game, with out of bounds lurking on six of the 14 driving holes. There's no way around having command with your driving. It's much more demanding off the tee than the Old Course's extreme width—and in addition to the trouble areas to find off the fairways, there are pot bunkers lurking in common landing areas.
The common thread, as with many Open Championships, is that talented short-game players will also likely find success. The greens at Royal Liverpool are guarded by bunkers, thick rough and a variety of humps and hollows. Creativity will be the name of the game if you miss the green on your approach.
Here are the players who have my interest—and those who certainly don't—this week at the 2023 Open Championship.
Golfers I'm Definitely Playing
Rory McIlroy ($11,900 DraftKings | $12,200 FanDuel)
McIlroy is fresh off his victory at the Scottish Open, which will add even more confidence for a golfer already having a stellar year. McIlroy gained 14 strokes to the field last week, the fourth straight event that he's gained 10-plus to the field. It also appears his "putting woes" are generally overblown as McIlroy has gained strokes putting in six straight events. Now he heads back to Royal Liverpool, where he won in 2014, and where his game will be so well-suited.
Dustin Johnson ($9,200 DraftKings | $10,200 FanDuel)
The last two majors have been quite different for DJ. He got off to a hot start at Oak Hill but was making all his gains in the short-game categories, which is generally unsustainable for four rounds. He faded to a T-55 finish at the PGA. The U.S. Open was a different story, gaining 7.49 strokes ball-striking, his best ball-striking week since the 2021 Saudi International (win), per the RickRunGood.com golf database. That skill-set will be very valuable this week around Royal Liverpool, making Johnson an appealing option.
Sam Burns ($8,500 DraftKings | $9,200 FanDuel)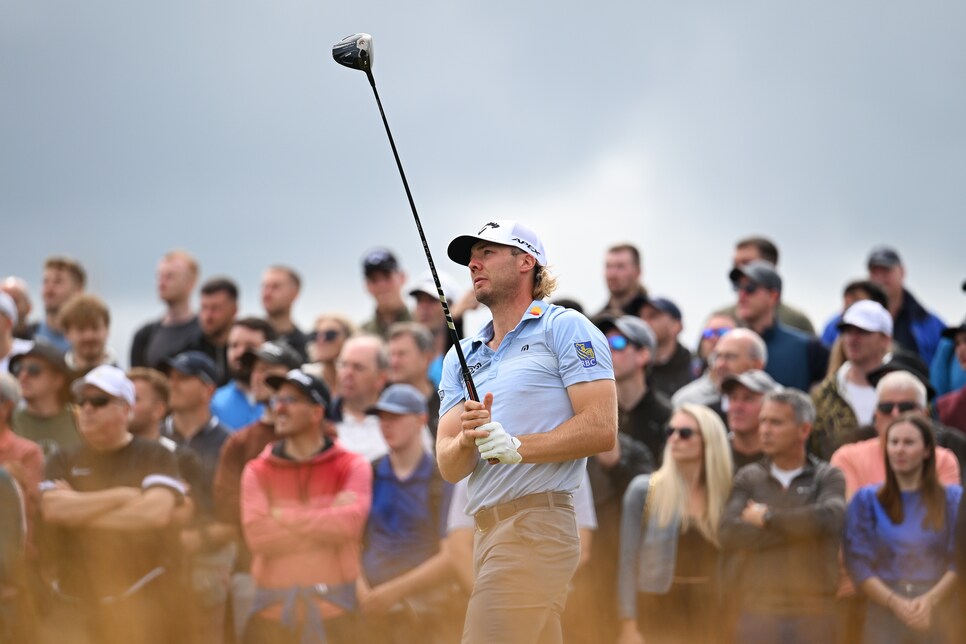 Burns played well for the vast majority of last week's Scottish Open, running into a bizarre pot bunker situation on Saturday that resulted in a triple bogey. Burns is a talented putter who usually drives it well. He's made the cut in five of his previous six majors, and he seems to be getting more comfortable in those settings.
Corey Conners ($7,700 DraftKings | $9,500 FanDuel)
Conners is starting to find his stride at Open Championships, finishing T-28 at St. Andrews and 15th at Royal St. George's—his last two trips across the pond. Now he'll enter this week on a stretch of 10 straight events gaining strokes off-the-tee. His gains come mostly from accuracy, instead of distance, which should keep the big number out of play for Conners this week.
Jordan L. Smith ($6,800 DraftKings | $7,900 FanDuel)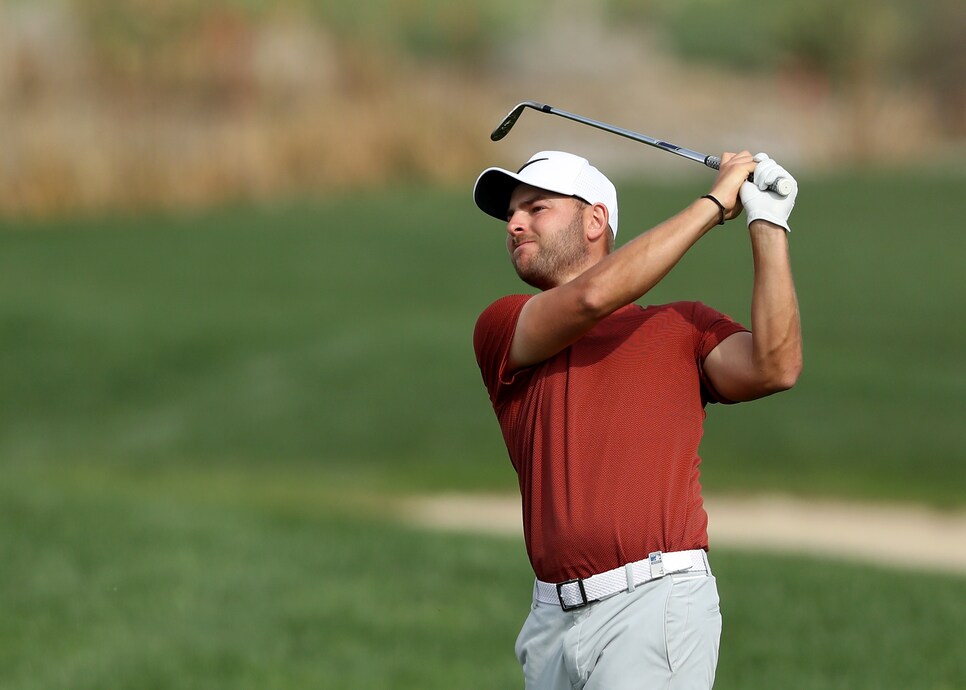 Smith flushed it last week, gaining 6.15 strokes ball-striking, but that shouldn't be much of a surprise. He's gained in that category in 12 of his past 13 events worldwide, which has resulted in nine top-25 finishes during that run. He finished T-20 at LACC and will be making his third Open Championship appearance.
Jon Rahm ($11,200 DraftKings | $12,000 FanDuel)
For the first time in recent memory, Rahm is flying under the radar heading into a major. The last time we saw him was a few weeks ago at the Travelers Championship, where he missed the cut, his first true missed cut since October 2021. I'm a believer that Royal Liverpool will demand an elite driver of the ball, and Rahm certainly fits into that category. His major record is fairly insane—earning 14 top-15 finishes in his last 22 starts. There's simply no reason to think Rahm won't be in the mix again this week in Hoylake.
Cameron Young ($9,000 DraftKings | $9,800 FanDuel)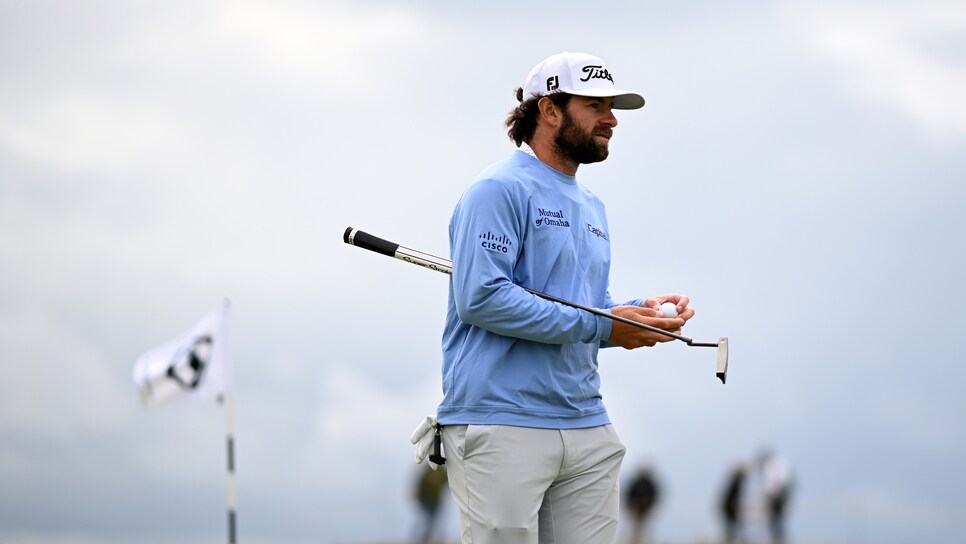 Young has found a perfect time to get his game in order. After a bit of a slump this spring, Young gained strokes in all four categories en route to a T-6 at the John Deere Classic. He's one of the few golfers on the planet who can hit it far and straight while also possessing the touch on and around-the-greens. He finished runner-up at the Open Championship last year, and I think Royal Liverpool is actually a better setup for him.
Justin Rose ($8,000 DraftKings | $10,000 FanDuel)
Rose has quietly turned into a proper approach player, gaining 21.33 strokes in total over his last five starts worldwide. While he's solved that problem, he's still able to beat the field with his putter in six of his last eight events. I worry a bit about his lack of distance off the tee, but that's the only negative I can find at a very fair price.
Lucas Herbert ($7,000 DraftKings | $8,500 FanDuel)
Herbert snapped a three event missed cut streak with a T-15 at the Travelers and found the weekend again last week in Scotland. He's a talented player who is capable of filling it up on the greens. He's only seven starts removed from his victory on the DP World Tour, and he finished T15 at St. Andrew's last year.
Alexander Bjork ($6,700 DraftKings | $8,300 FanDuel)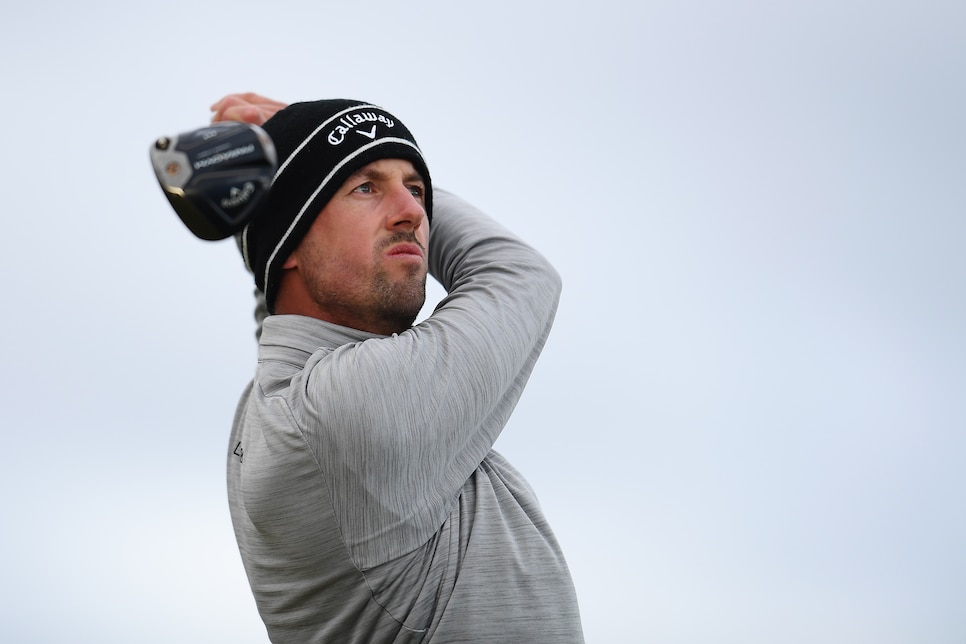 Bjork started slow last week but rallied with a Friday 66 and ended up finishing T-35. He hasn't missed a cut anywhere in the world since September of last year and has earned seven top-20 finishes in his eight events before the Scottish Open. He will lose strokes off the tee but will gain them everywhere else this week in Hoylake.
Cameron Smith ($10,700 DraftKings | $11,500 FanDuel)
The defending champion is likely to have his hands full this week. St. Andrews allowed him to play to, literally, some of the widest fairways in the world. Royal Liverpool is significantly more demanding off-the-tee, which means Smith will have to be even better in every other facet. It's certainly not impossible because he's a top-end talent, but his path to the top of the leaderboard has been narrowed.
Jordan Spieth ($9,700 DraftKings | $11,000 FanDuel)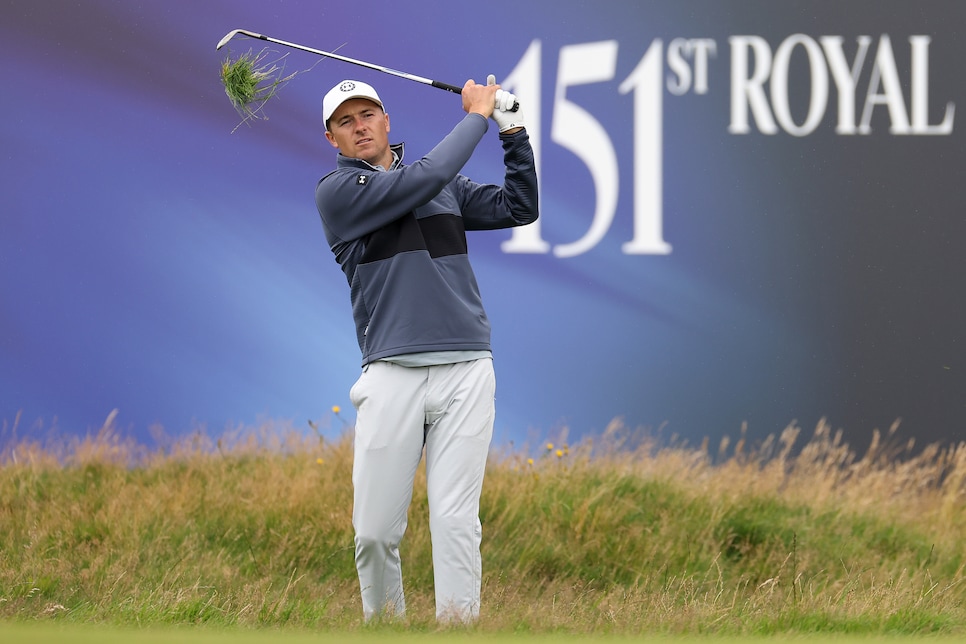 This is a painful fade considering Spieth has four top 10s, including a win, in his last five Open Championships. He's the type of player who thrives on links courses, but we have to be concerned about his play lately. He's missed the cut in four of his past six events and has been a below-average putter during that stretch. Being wayward off-the-tee will cause issues for Spieth, and the price is too steep for that level of concern.
Bryson DeChambeau ($8,800 DraftKings | $9,400 FanDuel)
St. Andrews was DeChambeau's best Open Championship finish (T-8) by a mile. It's his only finish inside the top 30 at this event. Those results actually make sense considering that DeChambeau plays as a "mechanic" and not an "artist." His single length clubs cause issues on undulated courses with uneven lies. There's not going to be a way to overpower Royal Liverpool, which should continue to cause problems for DeChambeau.
Denny McCarthy ($7,300 DraftKings | $8,900 FanDuel)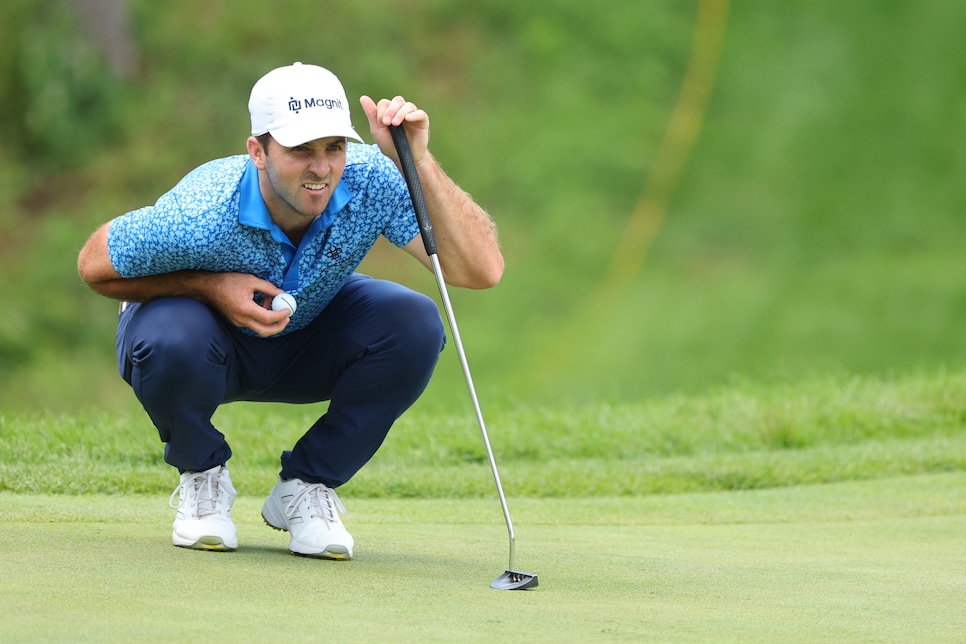 McCarthy is one of the most interesting golfers on the slate, considering he's in the midst of a career year. The problem is that McCarthy ranks outside the top 125 in driving distance this year, and he's incredibly reliant on his putter. These greens will be so different from what he plays on regularly, and it seems like he'll have his hands full making his Open Championship debut.
Taylor Moore ($6,400 DraftKings | $7,500 FanDuel)
Moore's stat profile is very concerning. He's missed four of his last five cuts, but he sprinkled in a T-4 in Detroit during that stretch. That finish required him to gain 9.95 strokes putting, the best putting week of his career, per the RickRunGood.com golf database. This screams "red flags!" as he tees it up in the Open Championship for the first time in his career.