'sh**house saviour'
Billy Foster reveals terrifying toilet situation that got him job as Tiger Woods' caddie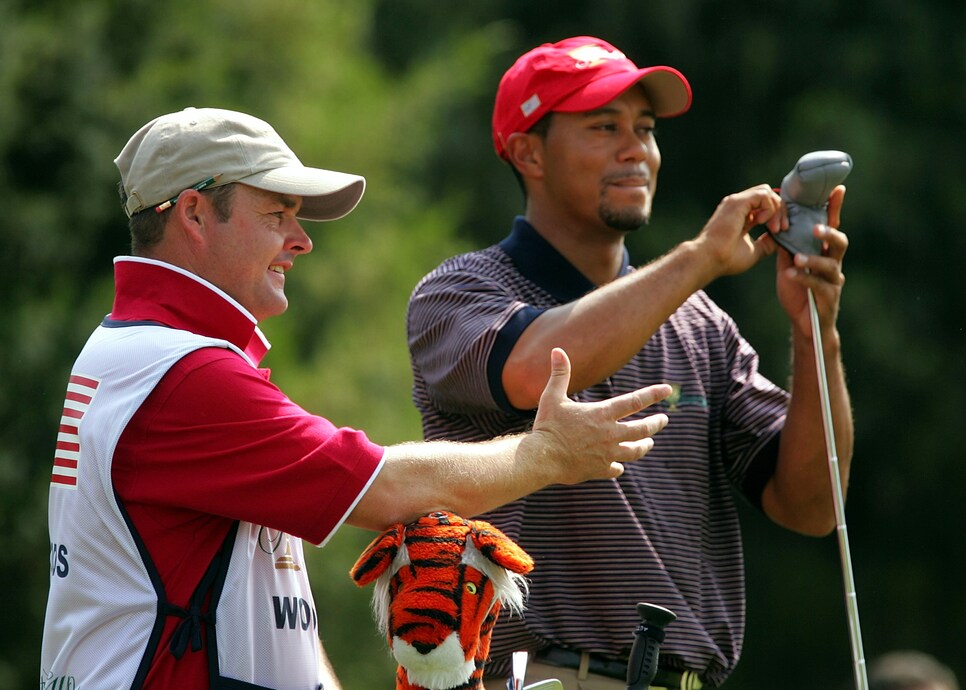 Billy Foster has more than 40 years of caddie experience. He's looped for Seve Ballesteros, Darren Clarke, Thomas Bjorn, Sergio Garcia, Matt Fitzpatrick and (of course) Tiger Woods. He was part of a U.S. Open win last year, has become a Ryder Cup mainstay and always seems to be in the mix, no matter the event. The man has quite a few accomplishments in his 1,200-or-so tournaments and yet they all pale in comparison to the time he saved Woods during a, uh, sh*tty situation.
Foster revealed the reason he thinks he became the GOAT's caddie, and it all goes back to the 2002 Ryder Cup when he bailed the legendary golfer out in the locker room toilets at the Belfry. Woods was minutes away from his tee time and made a quick bathroom run. Unfortunately, he was out of toilet paper and stuck in a nightmarish situation.
"I am walking out and I hear this little sigh," Foster told the Daily Mail. "Oh, he knows now that he's in trouble. And it's six minutes until he's on the tee. Oh, Tiger. But I can't do it to him, so I roll up some paper, get down on my knees, and present it to him under the door.
"I was the hand of god to him in that moment. 'You'll probably need this.' He grabs at it and then as I'm halfway through the door, I just say, 'Europe, one up,' and walk out. He came out with the biggest smile. 'Billy Foster, I owe you.' I caddied for him at the Presidents Cup in 2005—I swear that's why I got the job. Not because I'm a good caddie but because I was the s***house saviour."
Only God and Woods know whether this tricky toilet trouble is what ultimately got Foster the Presidents Cup gig, but it certainly didn't hurt. This is a pivotal point in the caddies' favor in the "Do caddies matter?" debate. It's always nice to have someone in your back pocket to keep a lookout for you, whether it's deciding on a club or handing you an all-important roll of toilet paper.