We're Going Streaking!
British Open 2023: A visual history of Open Championship streakers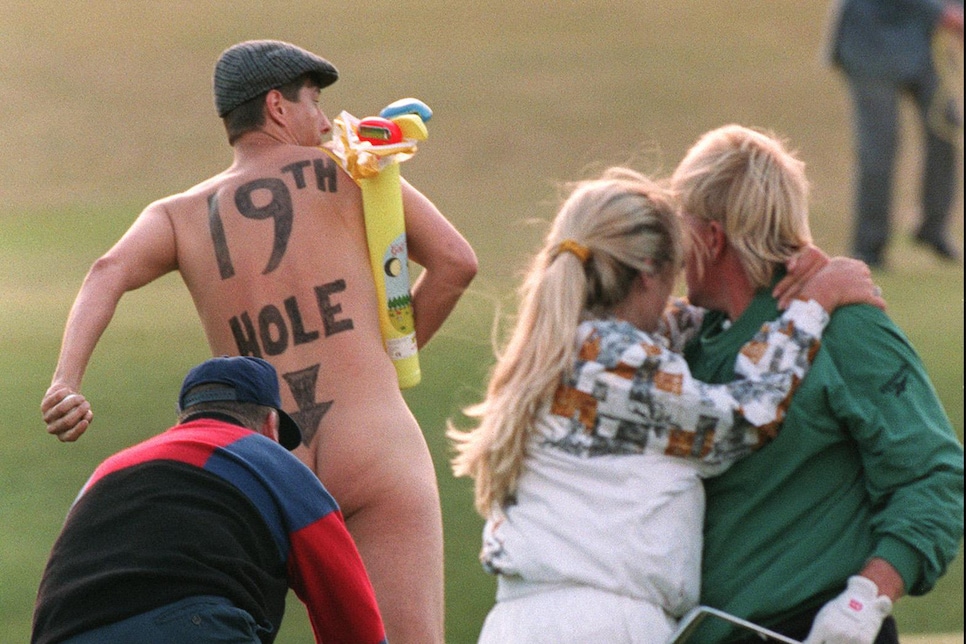 Windswept fescue, rolling dunes, pot bunkers and burnt-out greens. The sights and sounds of the Open Championship are unmistakeable. But serene links-golf beauty isn't the only thing that catches the eye at golf's most unique major. As longtime fans will tell you, sometimes its the sight of bare behind running across the 18th green with security in hot pursuit.
That's right, streaking is as synonymous with the Open Championship as it is with Will Ferrell at a frat party, and to celebrate that not-so-proud lineage of nudity, we assembled some of the most, ahem, revealing moments in Open history. Relive them all below ... but maybe wait until you get home from work just to be safe.
Is it the British Open or the Open Championship? The name of the final men's major of the golf season is a subject of continued discussion. The event's official name, as explained in this op-ed by former R&A chairman Ian Pattinson, is the Open Championship. But since many United States golf fans continue to refer to it as the British Open, and search news around the event accordingly, Golf Digest continues to utilize both names in its coverage.