deja vu for young
British Open 2023: Love affair with links golf continues as Cameron Young contends again for claret jug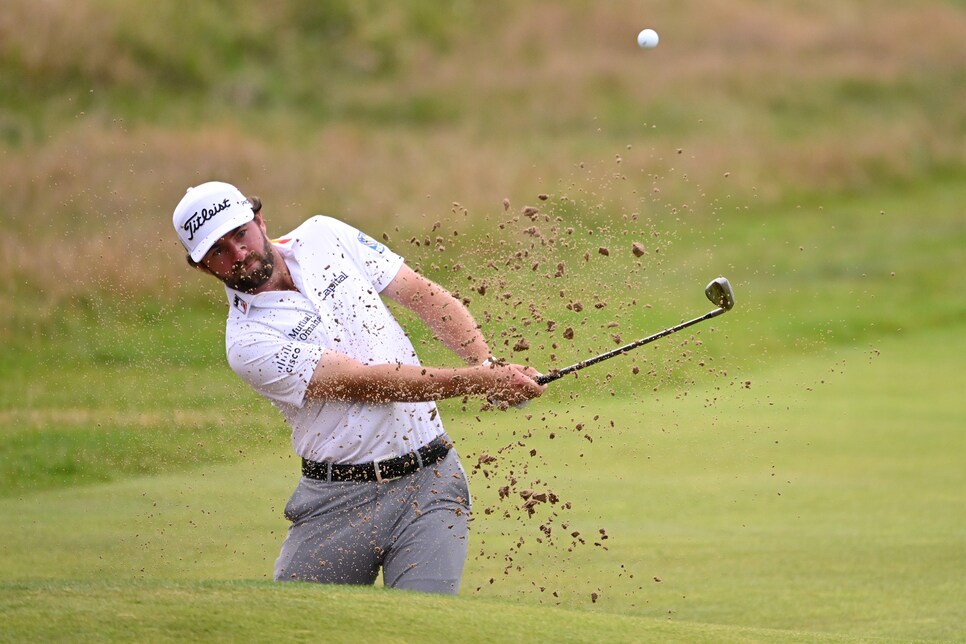 HOYLAKE, England — Cameron Young has an easy answer as to why he finds himself in the hunt for the second straight Open Championship. He fell in love with links golf the moment he laid eyes on it as a teenager more than a decade ago.
Young and his father, David, formerly at pro at renowned Sleep Hollow in New York, travelled to Scotland in 2010 to play the Old Course, Carnoustie and North Berwick. He played off the back tees at the Old Course as a 13-year-old and immediately adored the ground game.
Thirteen years later, Young certainly enjoyed links golf on Saturday at the 151st Open, shooting five-under 66 at Hoylake to climb to seven-under total and five shots behind 54-hole leader Brian Harman (69). Masters champion Jon Rahm fired a stunning 63 to sit six under, throwing his hat into the ring looking for a second major title this year.
Young, 26, finds himself in a similar position to last year's Open at St. Andrews, when he and playing partner Cameron Smith began the final day four shots behind the lead. Young shot 65 and eagled the par-4 18th at the Old Course to finish second on his Open debut, losing to Smith by one.
He says the memory of going low—he finished at 19 under—on golf's grandest stage will serve him well as he tries to reel in Harman.
"Yeah, for sure … I don't know if it's [only] last year because I've played near the lead plenty," Young said, referencing his six runner-up results on the PGA Tour. "[That] is just a [part of] evidence and experience that I can lean on. It's not so much leaning on last year as much as just I was excited to get over here and play. I really enjoy this kind of golf and I've had a good time. Playing links golf I think is different and it's fun."
"I'm guessing he's putted pretty well; that's about the totality of my analysis," Young said with a laugh. "He's a tremendously talented golfer. He's been out here a long time and I feel like he's not someone to back down. With the lead he has right now, it's not necessarily going to be up to me tomorrow."
Young, who finished T-7 at the Masters this year, will play in the final group in a major for the first time. Last year, he and Smith were the second-to-last pairing, behind Rory McIlroy and Viktor Hovland.
"I don't think [the final group] matters one bit," Young, who is searching for his first PGA Tour victory, said. "It's really time for me to focus on myself and see where that gets me. I'll see how the first couple holes play out tomorrow and then maybe start aiming at things that you might not otherwise."
Young's love affair with links golf continues. On Sunday, he's hoping it'll love him back.
Is it the British Open or the Open Championship? The name of the final men's major of the golf season is a subject of continued discussion. The event's official name, as explained in this op-ed by former R&A chairman Ian Pattinson, is the Open Championship. But since many United States golf fans continue to refer to it as the British Open, and search news around the event accordingly, Golf Digest continues to utilize both names in its coverage.