Stats
British Open 2023: The mind-boggling stat from Phil Mickelson's rough start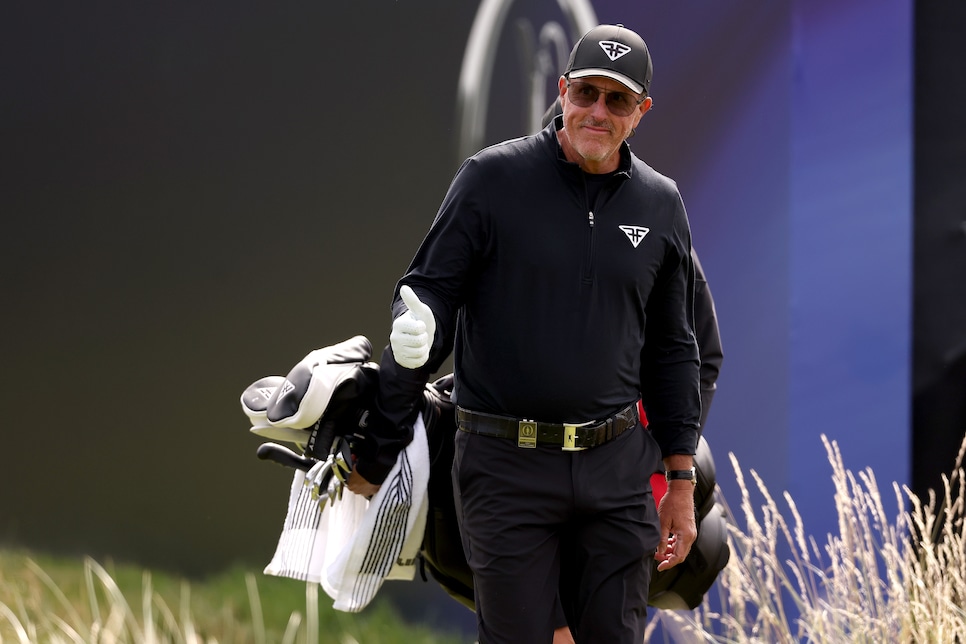 Seeing Phil Mickelson well down the leaderboard at a major championship is nothing new these days. Sure, the six-time major champ shocked the world with his PGA Championship win in 2021 and came close again at the Masters earlier this year, but aside from that there's been nothing worth mentioning the past seven years, including nine missed cuts. Hey, the guy is 53.
But what stood out from Thursday's rough start at the Open Championship is that Lefty actually led the field in one stat—and, arguably, the most-important stat at that.
Mickelson appears on his way to another missed cut after shooting a first-round 77, but how he got to that number was truly unusual. The 2013 Open champ was first in strokes gained approach, picking up a stunning 4.4 shots on the field in that metric.
But as you can imagine, while Phil is absolutely striking his irons, the rest of his game fell apart. Mickelson lost more than eight strokes with the three other main strokes gained categories. Have a look at this wild breakdown:
You don't see that too often. But then again, Phil Mickelson is a one-of-a-kind golfer.
In any event, Phil Knows what he needs to work on before his next start. And the much smaller list of what he doesn't.