What's next?
British Open 2023: Yes, Justin Thomas is concerned about his Ryder Cup spot. Zach Johnson is too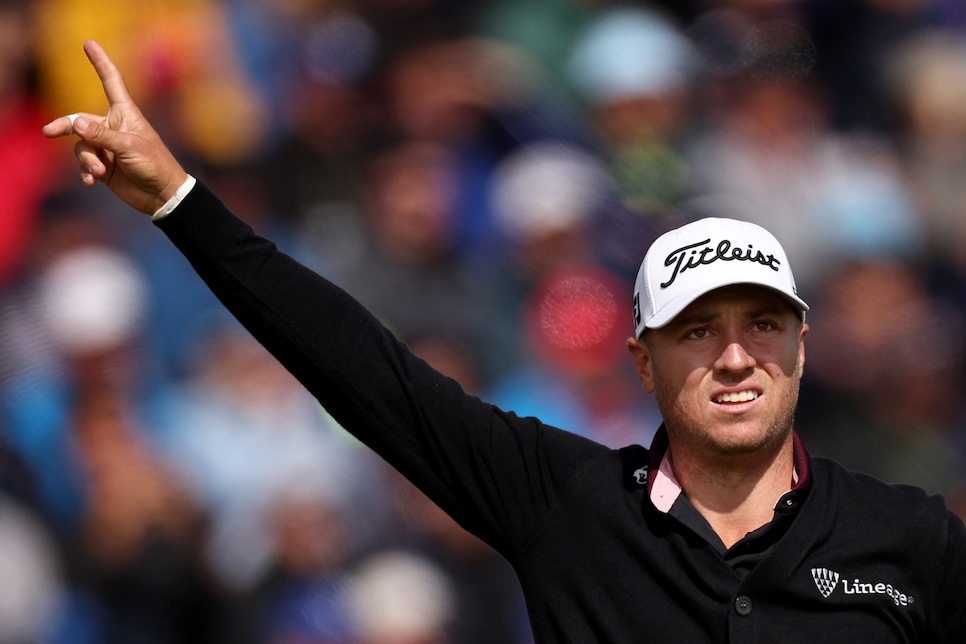 HOYLAKE, ENGLAND — To his credit, Justin Thomas played a gritty round of golf on Friday, carding an even-par 71 in conditions that were not exactly brutal, but not quite serene either. Unfortunately, that was a bit like fixing the windshield wipers on a car a day after the entire frame was smashed to pieces by a boulder. Even with the 71, Thomas finishes his Open Championship at 11 over, far off the cut line following a Thursday 82. That unmitigated disaster marked his second straight major round in the 80s, and raised a question:
Is he going to make the Ryder Cup?
To understand how big an exclusion he would be, you have to know that Thomas has been overwhelmingly the most successful American in team competitions in the last decade, going 6-2-1 in the Ryder Cup and 10-3-2 in the Presidents Cup. His combined record of 16-5-3 is higher than any European Ryder Cup golfer ever, and he was the fastest American to earn 10 points in team competitions, needing just 13 matches to hit the mark. It's practically unthinkable to leave him off the team, but ... well, when a guy is routinely missing cuts, shooting in the 80s, and on the verge of falling out of the top 20 in the world for the first since 2016, it does make U.S. captain Zach Johnson's job at least a little harder.
And Justin Thomas knows it. When asked if he was concerned about getting a spot on the team, he didn't hesitate.
"Yeah, obviously," he said. "I want to make the Ryder Cup more than anything. I'm probably honestly trying too hard to do it. It reminds me a lot of my first or second year on tour. I've tried so hard to make that team for the first time. I'm in a very similar position. I've been trying to make it easy on Zach and get in the top six, but I seem to not want to do that with my golf."
Thomas has a couple events left to prove that he has some form. The question is, does he even need it? Or is his reputation and his standing within the team so great that a spot awaits him regardless?
Speaking after his own round Friday, Zach Johnson sounded "supportive" of Thomas, to say the least.
"Obviously he's a stalwart in that event, right," Johnson said. "I don't know his record off the top of my head, but I know it's pretty good ... those kind of moments like that, he's one of the best there is. Bottom line is, this game is really hard. There's going to be peaks. There's going to be some valleys. Let's hope whatever sort of non-peak he's in, it's short."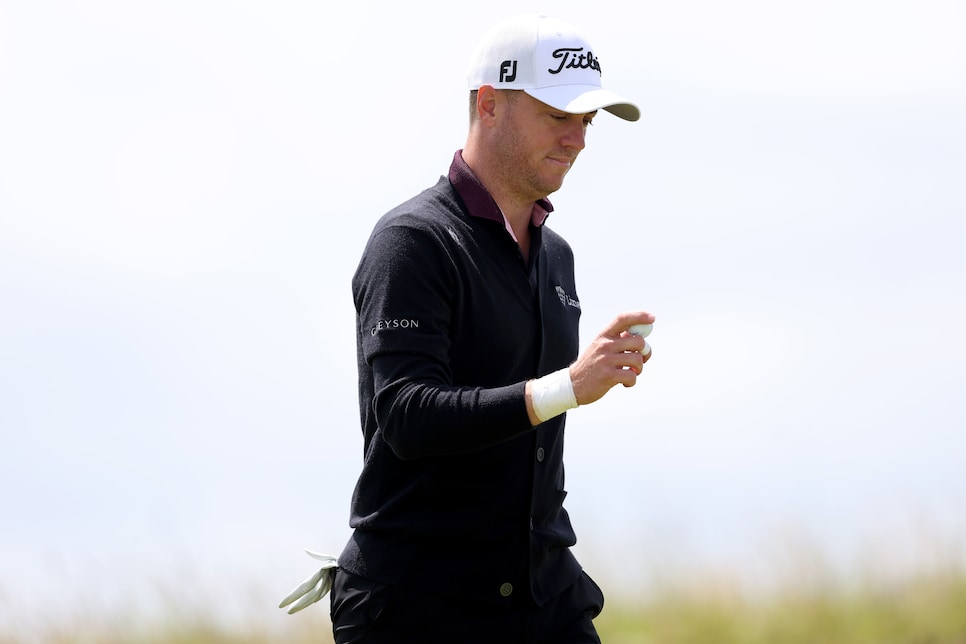 But despite praising Thomas' team and work ethic, Johnson did admit to some concern.
"Well, as a friend and roommate, I'm concerned just because he's my buddy and I know what he's capable of and that sort of thing," said Johnson, who occasionally shares a rental house with Thomas on tour. "I might be slightly concerned, like I said, as a friend, but I'm not worried about him because I know what he does and I know what he's capable of."
Johnson and Thomas haven't conversed directly, but Johnson repeated later in the interview that Thomas was a "stalwart," and cited his record going back to 2017. Thomas specifically holds out hope that he's not far from recovering his form.
"I'm trying not to dwell on it," he said, "but it just sucks when it's the first round of a major and you have no chance anymore. But I mean, everybody has their waves, their kind of momentum and rides and rock bottoms, whatever you want to call it. I just keep telling myself, this is it, I'm coming out of it, and I unfortunately have surprised myself a couple times with some bad rounds."
As for the prospect of getting a pick from Johnson, should he fail to make the top six, Thomas joked that "it's not like I'm going to write him a love letter or anything," but he did reference his past success.
"I would like to think that my record is my best argument," he said. "I love the team events. I thrive in them. I just enjoy it. Playing with a partner could kind of ease me a little bit, relax me.
"Like I said, I don't want to put him in this position. I hate even having to hope for a pick. This is the first time since I first qualified that I've had to rely on a captain's pick, and it's not fun, especially when you're trending the wrong way when other people are trending toward it. But I'm just hoping that I can finish this year out strong and my record speaks for itself."
Is it the British Open or the Open Championship? The name of the final men's major of the golf season is a subject of continued discussion. The event's official name, as explained in this op-ed by former R&A chairman Ian Pattinson, is the Open Championship. But since many United States golf fans continue to refer to it as the British Open, and search news around the event accordingly, Golf Digest continues to utilize both names in its coverage.