Travel woes
British Open 2022: Why this tour pro has TSA and 'pure laziness' to blame for a slow start at St. Andrews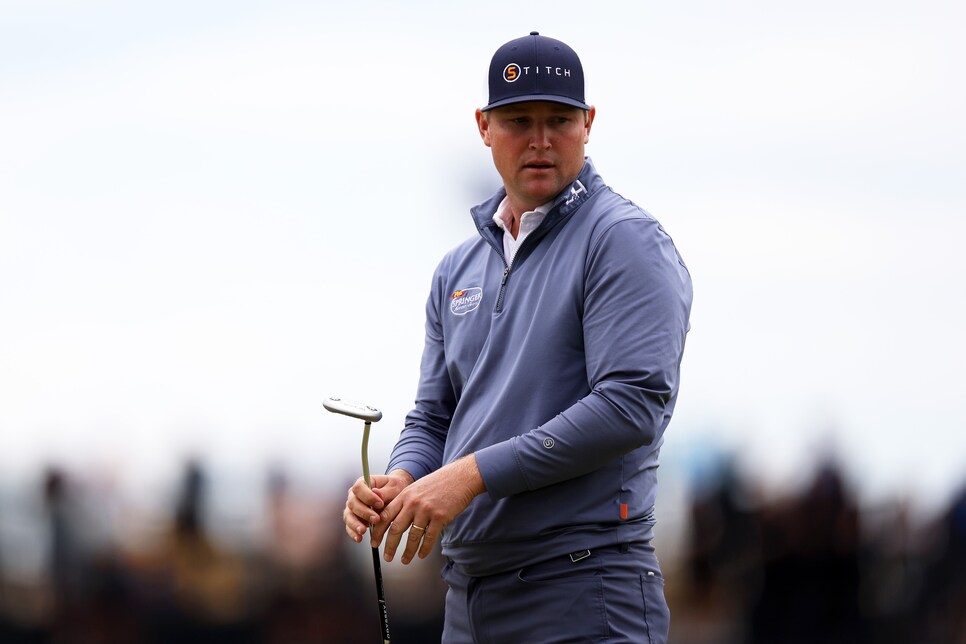 ST. ANDREWS, Scotland — For Trey Mullinax, this is all gravy. The big man from Alabama didn't even bring his passport to last week's Barbasol Championship—such was his lack of confidence in his ability to win the opposite-field PGA Tour event and nab one of the last spots into the 150th Open Championship at St. Andrews.
And yet, he did win, a 25-under-par finish good for the 30-year-old's first PGA Tour title. Next came a quick NetJets flight back to his place in Birmingham, Ala., to pick up the passport, then to JFK airport in New York for the transatlantic flight to Scotland. His clubs made it to St. Andrews, which is better than some—airlines have been losing bags left and right this week—but not in the condition they left New York.
"I had to get my stuff bent back because all my clubs were out of my bag when I got here," Mullinax said after a six-under 66 on Saturday, which came after he made the cut on the number. "A lot of clubs were bent, and so we had to adjust and stuff like that."
"I guess going through TSA, whatever, they took the irons out and put them not back in my golf bag, it was just laying in the travel case. A couple of irons were bent and stuff like that."
Mullinax noticed the problem with his irons immediately, but a rather crucial distortion went unnoticed for his first two rounds.
"I actually found out last night that my putter was 2 degrees off," Mullinax said. "I knew it looked funny. I was having to tell my caddie, 'Man, I'm having to forward press this a lot.' I was like, 'Man, I don't know what's going on.' The ball wasn't rolling like it was in Kentucky. Surely I didn't lose it in two days. I found out today that it was 2 degrees off. I played a lot better today."
Indeed, he did. After his round alongside Kevin Kisner, who clipped him by a shot with his seven-under 65, Mullinax was pleased with his play but a touch perturbed that he didn't notice the problem with his putter sooner. How does he explain that?