#59Watch
British Open 2022: Would the R&A be upset if somebody shot a 59 on the Old Course? Not exactly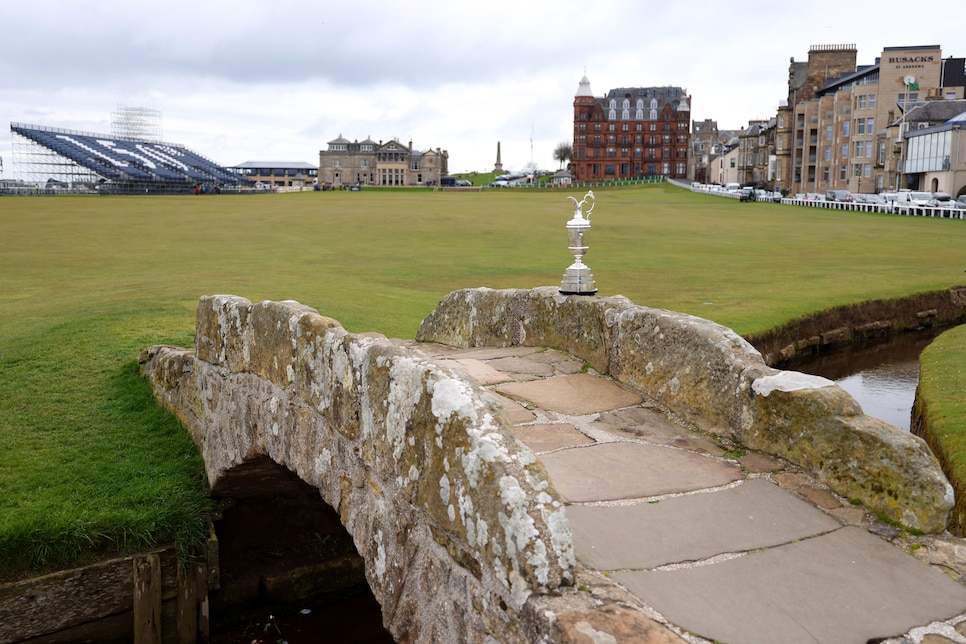 ST ANDREWS, Scotland — History is often made at the Old Course, but the kind of history that's being talked about potentially occurring here this week at the 150th Open Championship can be viewed in different ways. Would a player shooting a 59 at the Home of Golf be an accomplishment or an embarrassment by the R&A?
There is a sense that scores will be low as the oldest men's major returns to the Home of Golf, an extremely firm and fast golf course playing far shorter than the 7,300 yards listed on the scorecards. And if the relatively calm winds that are forecasted come true, the perception is that the major championship record score of 62—set by Branden Grace at Royal Birkdale in 2017, could be broken if not shattered.
"Let me make a comment about 59 because I'll put that back to you," Slumbers began. "A 59 is 13 under par around this golf course. There's 7,300 yards. It's got greens that are running at 10½ to 11 [on the Stimpmeter]. It's got fairways where the ball is bouncing 50 yards if it's hit and more if it catches the downslope … 13-under par around that, I'll tell you what, if someone shoots that, I will be the first person on the 18th green to shake their hand because they have played outstanding golf."
It's easy to say that on Wednesday, when it's only a hypothetical. But there are as many as par 4s on the course that given the conditions will be drivable for several players in the field. During a practice round, the DP World Tour captured this video of Richard Mansel nearly holing his drive on the par-4 18th.
All due respect to Mansel, but he's ranked 297th in the world. There are other golfers in the field this week seeing this video and salivating. If the sun shines, and the breezes stay calm, the Old Course will indeed be under a #59Watch. And Slumbers will have to be positioned near the 18th green in case he owns a man a handshake.
MORE OPEN CHAMPIONSHIP 2022 STORIES FROM GOLF DIGEST