Rules
Billy Horschel says popular arm-lock putting method should be banned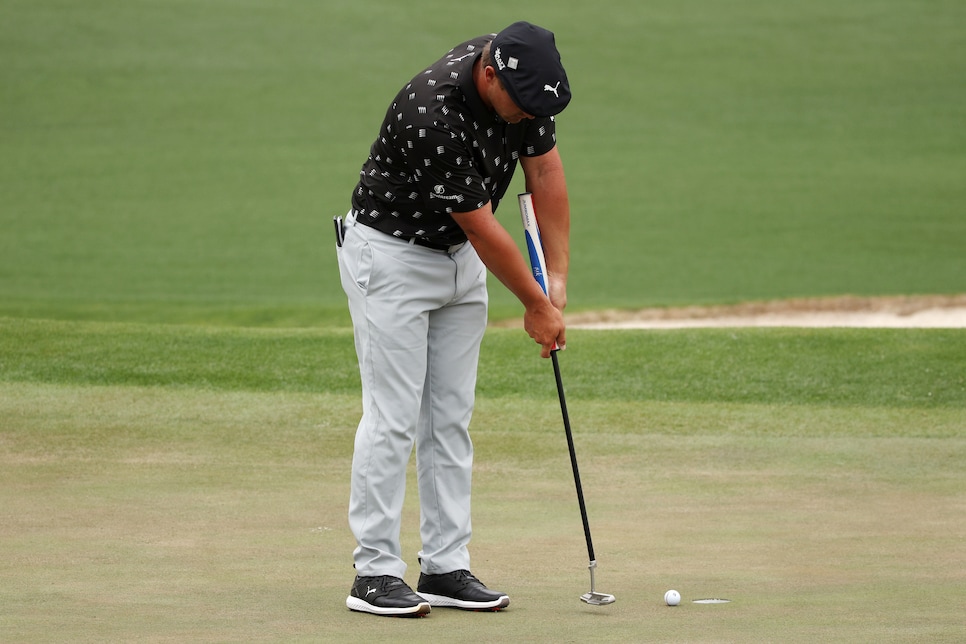 It's been more than five years since golf's anchor ban went into effect, but now one of the PGA Tour's best players is calling for another putting method to be outlawed.
Following Thursday's first round at the RBC Heritage, Billy Horschel brought up the arm-lock putting style that's become popular in recent years. And his take might not be so popular with those who use it.
"I'm bringing up something different here and I'm sort going out on a limb, but I don't think this arm lock putting is—should be allowed either," Horschel said. "I'll give the belly putter back and take away the arm lock."
"I think when you look at what guys are doing now with the arm lock and moving the grips to the side where it's parallel or matches the face and then when you do that up against your arm, I mean, it's—you know that face is dead square and that face doesn't rotate at all," Horschel continuted. "It's just sort of locked in. Guys are doing it too good."
Horschel, a recent winner at the WGC-Dell Match Play, is certainly not the first person to question the arm-lock method. Although perfectly legal under golf's current rules, "locking" the grip of a putter into a player's forearm does serve a similar purpose as anchoring a putter into the chest or stomach. And several former anchorers have turned to it, most notably Webb Simpson.
The technique was on full display at Augusta National last week with Will Zalatoris finishing runner-up in his Masters debut. Zalatoris has said he started using the method in 2018 and that he shot a 59 at his home course two weeks later. He also just happens to be one of Horschel's playing partners the first two rounds at Harbour Town this week. . . awkward!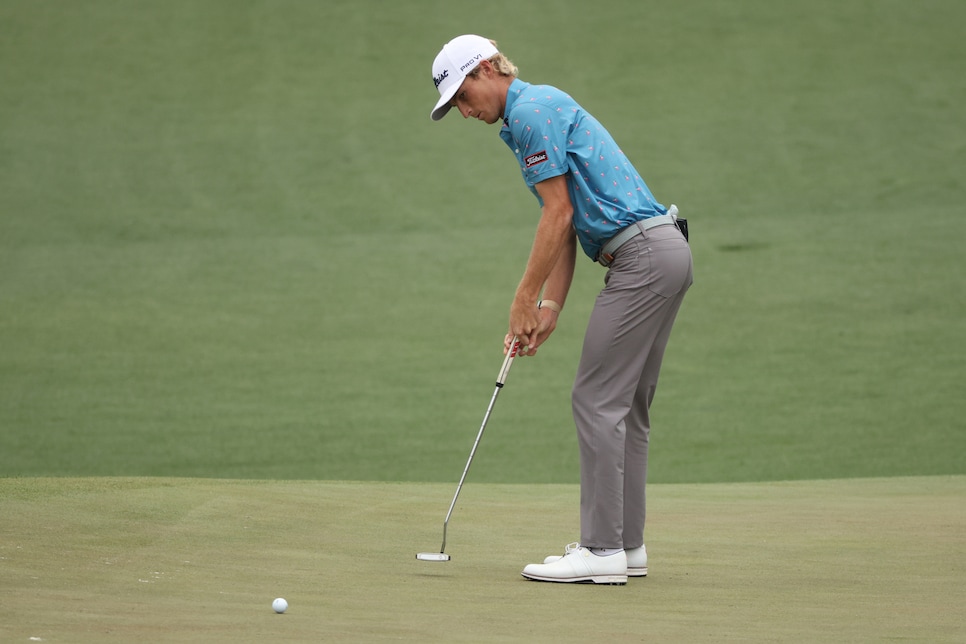 Other arm-lock putters on tour include Bryson DeChambeau, Matt Kuchar, and Keegan Bradley. DeChambeau tried a variety of putting methods including side-saddle before settling on the arm-lock style. He finished 10th on the PGA Tour in strokes gained putting last season. Simpson was 13th after finishing 11th and fifth in that category the two previous seasons.
"Yes, you could say it's anchored," Horschel said. "I don't know because I guess anchored is having one point against somewhere and a fixed point. I know that's not fixed, but it's something similar to an anchor style."
It's certainly something golf's governing bodies could address. In the meantime, there could be a few players addressing Horschel in the locker room.