To all those who use an anchored putting stroke: Your time is up. When the USGA and R&A announced in May 2013 the ban on anchored strokes—all anchored strokes, not just putting—its Jan. 1, 2016 implementation date seemed so far away. Now it's here. That means all golfers who have gotten used to sticking a club against their chest, gut, chin, ear or any other body part to prevent the club from swinging freely have to find a different way to putt.
As the new regulation formally goes into effect, here again are some things you need to know. First, if you accidentally brush the grip against a loose shirt, you're fine. You should also be aware that if you want to putt like Matt Kuchar by bracing the club against the forearm, you can. The USGA has deemed the club still swings freely using that method provide you only brace it so far up the forearm.
There's much more to know as well. Consider this a primer to keep you within the letter of the law—as well as provide a few possible anchor alternatives.
1.) It's still OK to use your long putter.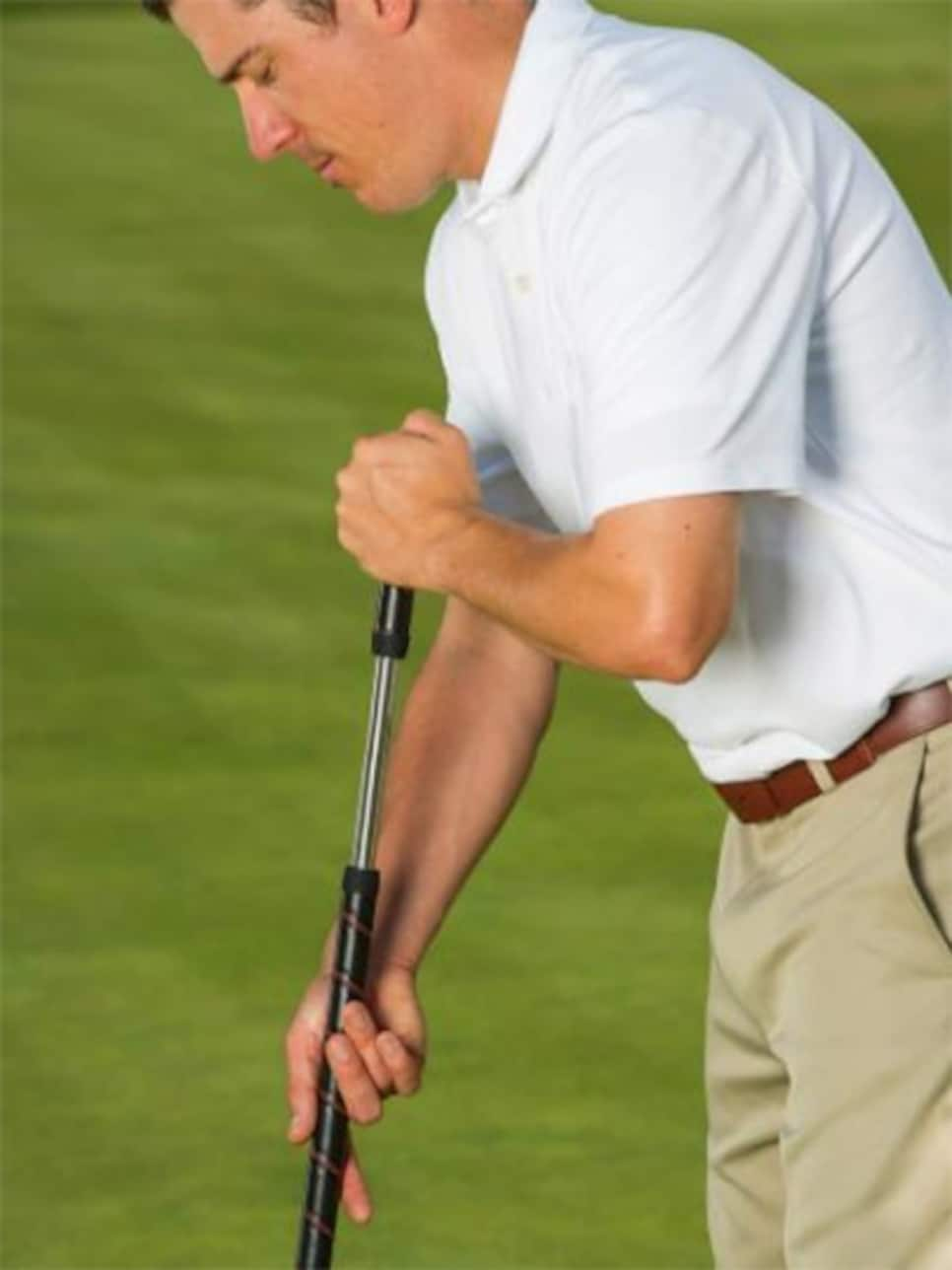 When the USGA and R&A approved the anchor ban through the creation of Rule 14-1b, USGA executive director Mike Davis wanted to be clear that the proposed rule did not restrict the use of any currently conforming equipment.
"We're not trying to hurt the game, we're giving you options," Davis said in May 2013. "I say to [golfers], 'We're not going to take away your long putter.' All you need to do is this [hold the club away from your body], where you control the whole club with your hands. So long and belly putters are still legal—as long as you don't anchor them."
2.) You're not penalized if your club accidentally brushes against your shirt.
What the new rule is aimed at addressing is intent and what constitutes anchoring. A club accidentally brushing against your shirt doesn't violate either dictate so stop thinking about getting some form-fitting shirts—it's probably a bad look on you anyway.
3.) It's OK to brace the club against your forearm.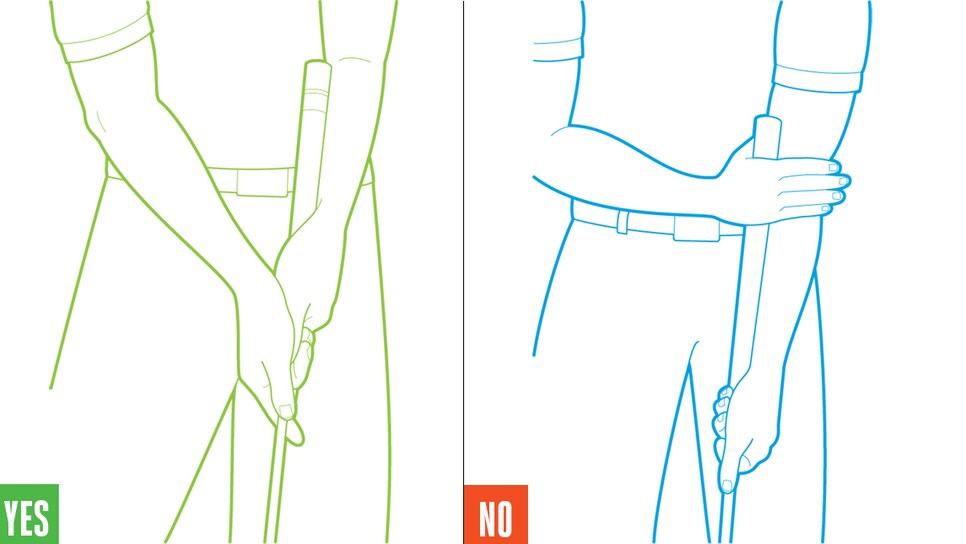 Illustrations by Brown Bird Design
Although this might seem like anchoring, the USGA and R&A have deemed that using this method—much like Kuchar—still allows the hands and arms to swing without restriction. However, the club must not be braced above the elbow joint or then it risks being deemed anchoring. So be careful how far up the elbow you hold it if using this method.
4.) Watch those forearms.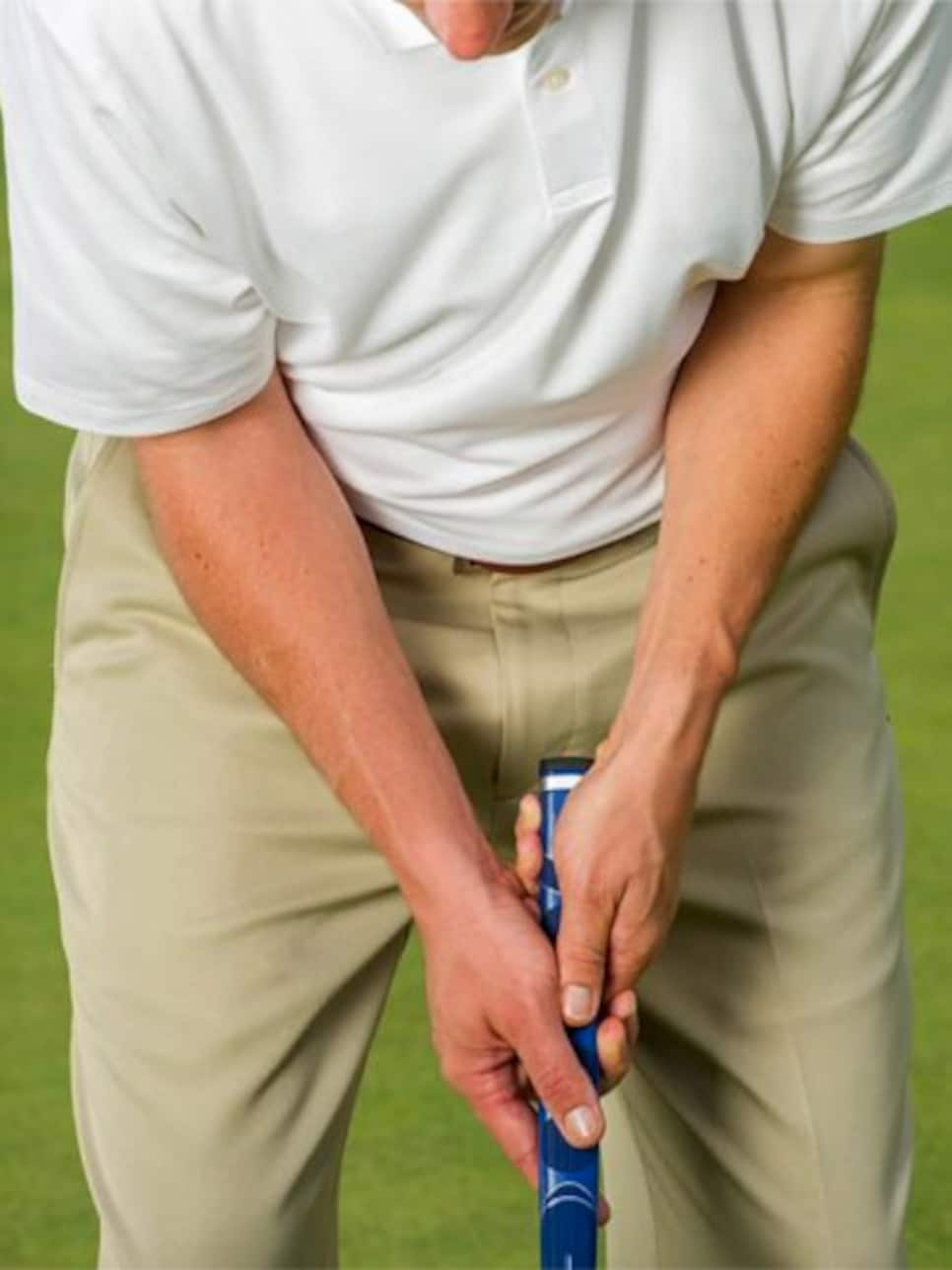 No, we're not talking about table manners. Under the rules your forearms are allowed to rest against the body, but only if your hands are not separated on the grip (see above). If your hands are split (much like you would see from someone using a long putter), then your forearms may not be in contact with the body as that is deemed to have created an anchor point.
5.) Consider a counterbalanced putter.
If you've been an anchorer and have procrastinated on finding an alternative, fear not—there are plenty of options at your disposal. For starters, almost every major putter company has been making counterbalanced putters for the last couple of years. Counterbalancing offers many of the benefits of anchored-style putters without anchoring. By adding weight to the grip end of the club, it raises the putter's balance point. Putting more weight in the hands aims to increase control for better tempo, stability and consistency.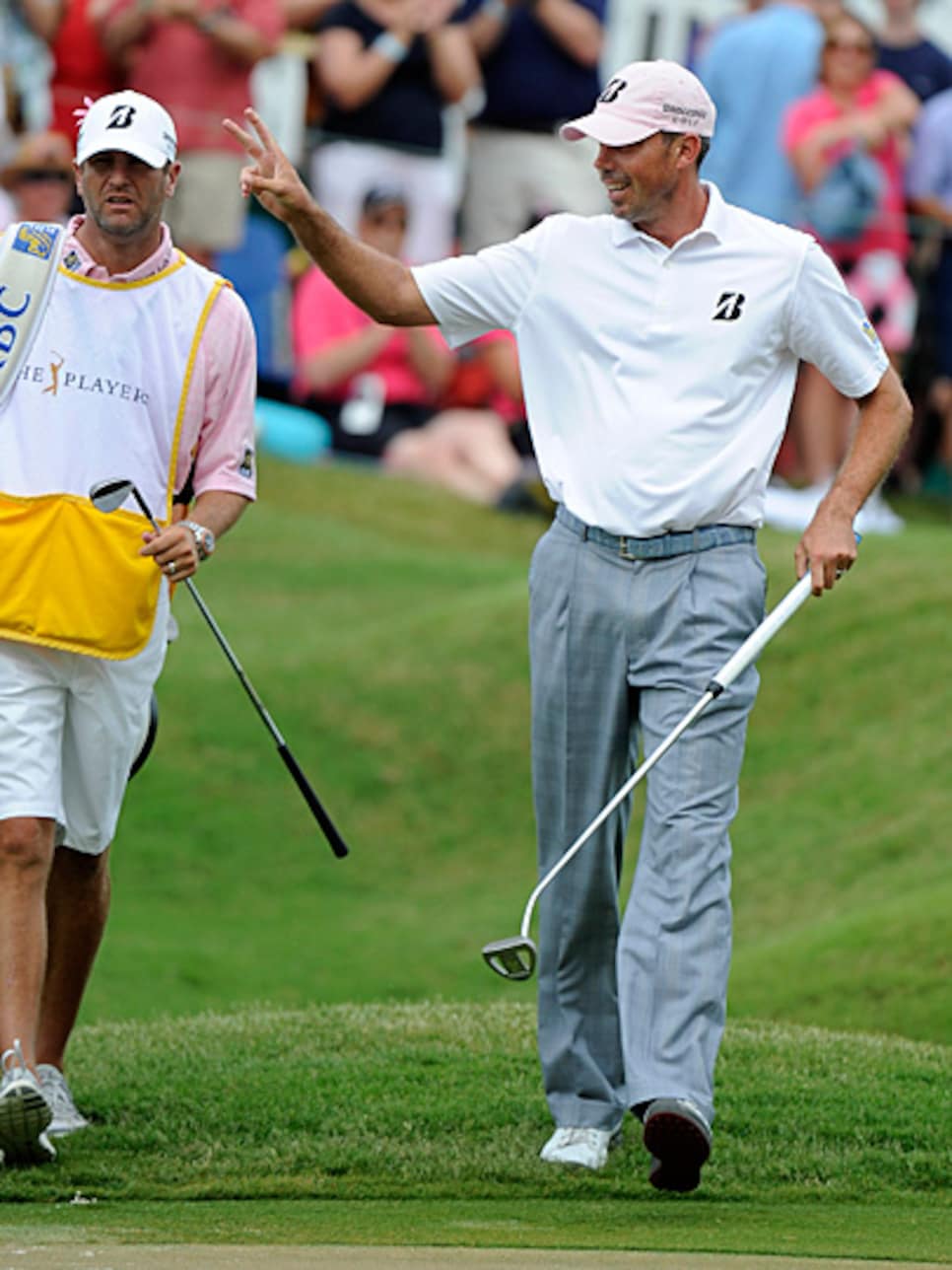 For those who want to try bracing the club against your forearm, there are some putters on the market specifically designed for such a stroke. Bettinardi offers a Kuchar-style putter as does BioMech, whose putter has been used on the PGA Tour by Bo Van Pelt, Heath Slocum and Tim Clark among others.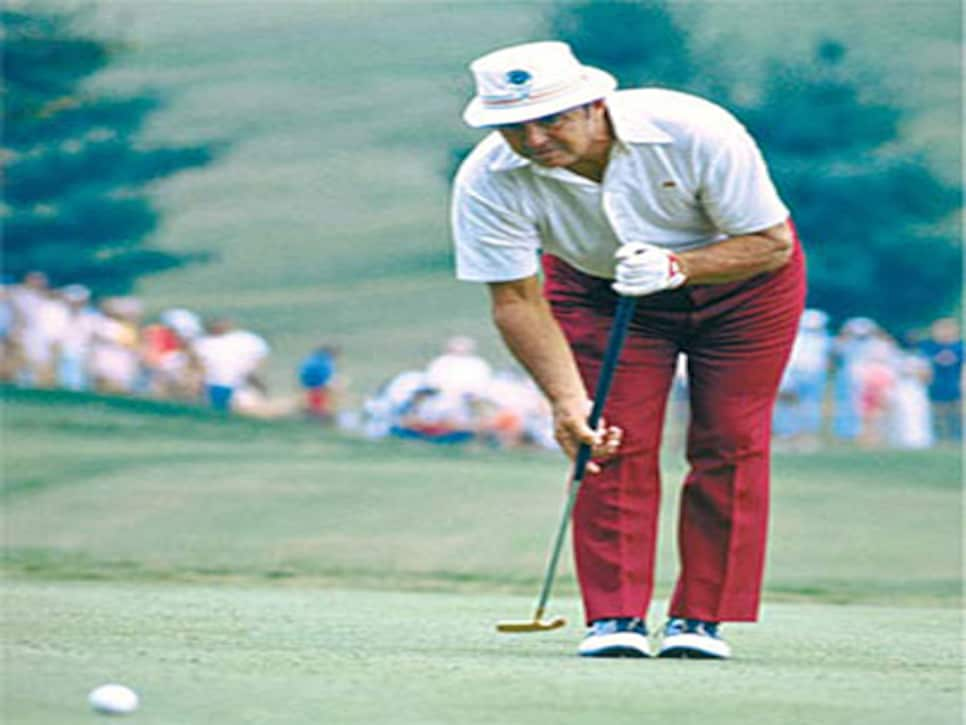 Sam Snead was famous for a lot of things, including his use of the side-saddle putting stroke that helped him improve his game on the greens. While it might take some time to master this method, it is legal under the new rule.
8.) You don't have to buy a new putter.
If the idea of counterbalancing appeals to you but you don't own a counterbalanced putter, you don't have to head to the nearest golf store and whip out your credit card. Another, less-expensive solution is to simply change your grip. Some companies, including Boccieri Golf with its Secret Grip and Arm-Lock Golf, offer grips that turn a normal putter into a counterbalanced model. As its name suggests, Arm-Lock also offers grips that turn a normal putter into an Arm Lock version as well.