The Masters
Masters 2021: Billy Horschel apologizes for behavior at Augusta National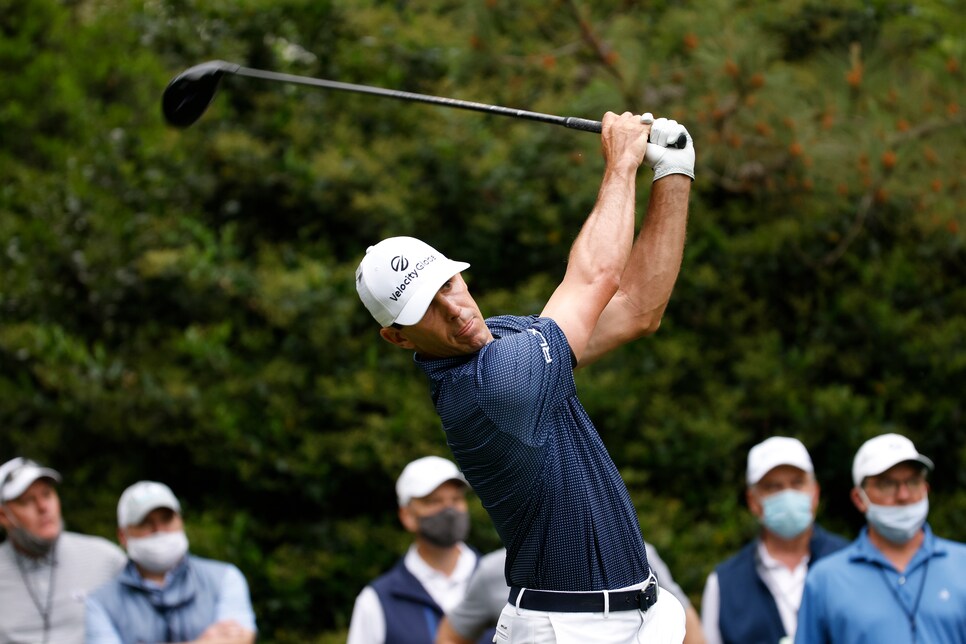 Billy Horschel issued an apology Sunday night regarding his behavior during the Masters.
Horschel, who captured the WGC-Match Play two weeks ago, is one of the more animated players on tour. While that energy is mostly directed at himself, occasionally those actions—such as a club toss or vocal exasperations—can be construed as crossing the line. Given the heightened spotlight that comes at Augusta National, there were several instances on Sunday where Horschel's spiritedness was deemed over-the-top. A video of Horschel slamming his wedge multiple times into his bag at the seventh hole went viral, and Horschel's finish—which included a triple at the 13th and double at the 18th—also drew agitated gestures from the University of Florida product.
Following his round, Horschel took to Twitter to express regret for those actions.
"I am and have always been a fiery competitor. Unfortunately, the fire inside me sometimes runs hot when I'm not getting the most out of my game," Horschel said. "This leads to some instances where my conduct is not what I wish to show, especially as a role model to the younger generation.
"I apologize to Augusta National, the Members of the Club and to the patrons for any conduct that may have crossed the line. I am always trying to improve and do better; as a golfer, husband, father, or as a human being. Thank you [at] the Masters for a memorable week!"
Horschel had a more positive viral moment Saturday when he slipped down the 13th green's slope when hitting a shot from Rae's Creek. Horschel turned in a four-over 76 Sunday to finish in a tie for 50th.