News
Is Webb Simpson's arm-anchoring style of putting the way of the future?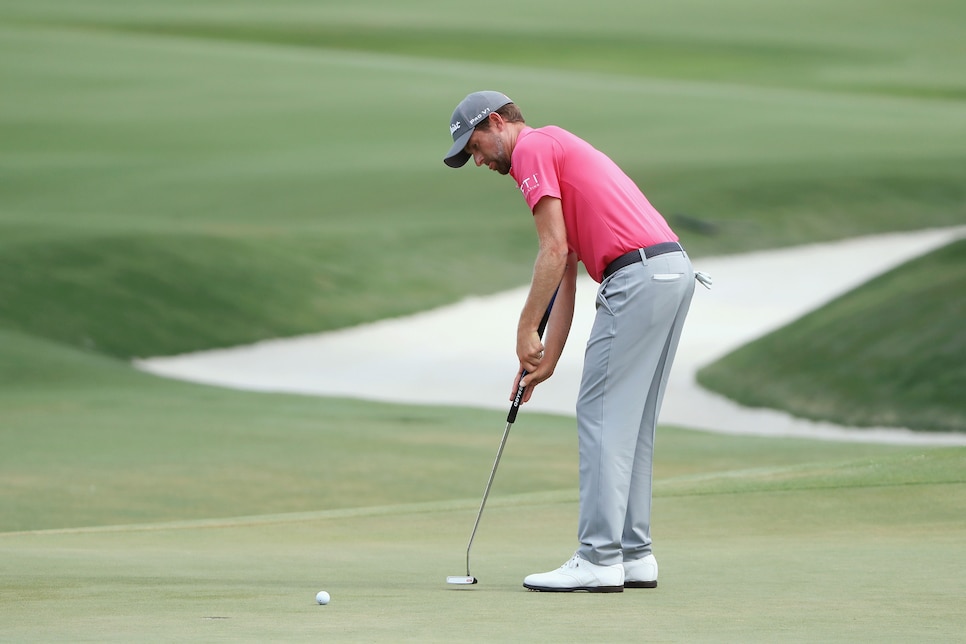 Sam Greenwood/Getty Images
An often overlooked footnote in sports history is that when Wilt Chamberlain completed his historic 100-point game in 1962, he did it shooting his free throws underhanded—or "granny style," if you prefer.
It's a technique endorsed by Rick Barry, one of the greatest free-throw shooters in basketball history, and when Malcolm Gladwell devoted a 2016 episode of his podcast "Revisionist History" to exploring why more players don't use the method, he concluded, basically, that it's because it looked too weird.
"I'd rather shot zero percent," NBA legend Shaquille O'Neal once said about the technique. "Too cool for that."
Watching Webb Simpson finish off the field at the 2018 Players Championship on Sunday with his putter placed firmly up against his forearm, I can't help but wonder if there's a similar trend emerging in golf.
Simpson came onto the PGA Tour using a belly putter—a method he adopted during a standout amateur and college career—and his putting was solid, if unspectacular. He ranked 53rd, 41st, 34th in strokes gained/putting from 2012 and 2014, helping him to three-consecutive finishes inside the top 20 on the PGA Tour money list. He was also part of a group that saw three of four majors won with a belly or long putter, which likely played a part in golf's powers-that-be announcing in 2013 a new rule (which went into effect n 2016) outlawing anchored putting styles.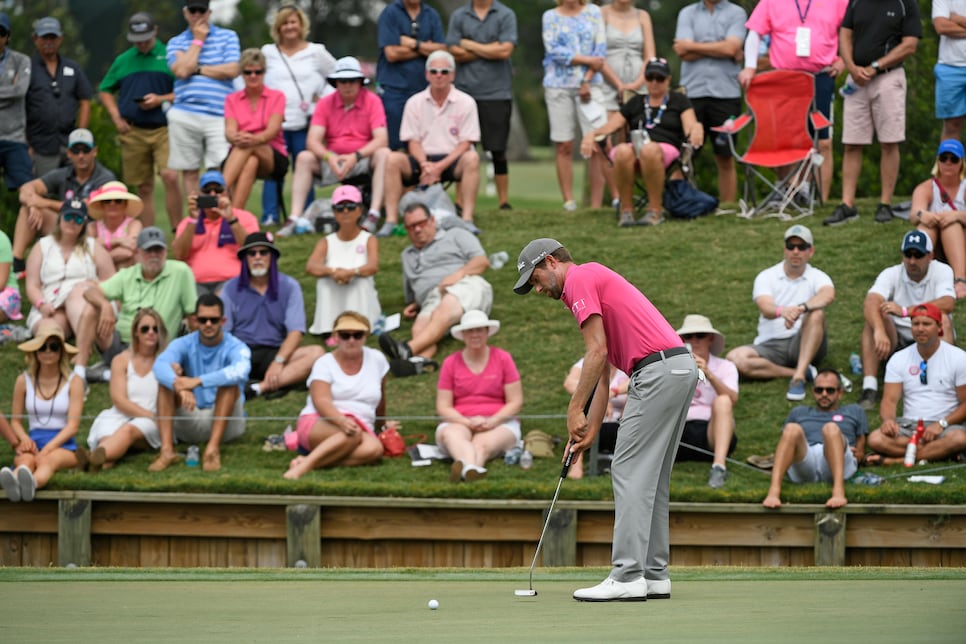 Rather than cling to his belly putter until the dying moment, Simpson, a four-time tour winner, decided to embrace the new ruling as it was about to come into effect and ditched his belly putter in 2015. His game promptly fell apart. He plummeted from 34th to 174th and 177th in strokes gained/putting in 2015 and 2016, fueling a winless streak that's continued since 2013 and a run where he's posted just one top-15 finish in a major since his 2012 U.S. Open win.
Looking at the state of Webb Simpson's game on Jan. 1, 2016, the date the anchoring ban officially went into effect, the new ruling had seemingly dealt a hammer blow to Simpson's career.
But then, a breakthrough.
Arm-anchoring escaped the ire of the USGA and R&A's new rule because the club wasn't locked into a fixed point on the body, like a stomach or chest. The putter was an extension of the free-swinging arms and was therefore along for the ride—whether they were traveling in the correct direction or not.
Simpson switched to the method in 2017 and paired it with a claw grip recommended to him by fellow former-anchorer Tim Clark. It didn't take long for things to get better. Simpson finished the season ranked 88th in SGP, and this year, he came into the 2018 Players 10th in the category.
"Thanks to Tim, I started putting better last year," Simpson said at the Players, where he gained more than nine strokes on the field on the greens during the first two rounds alone.
What's most interesting is that Simpson's success isn't all that unique. Rather, he's the latest addition to a growing body of evidence that the method works.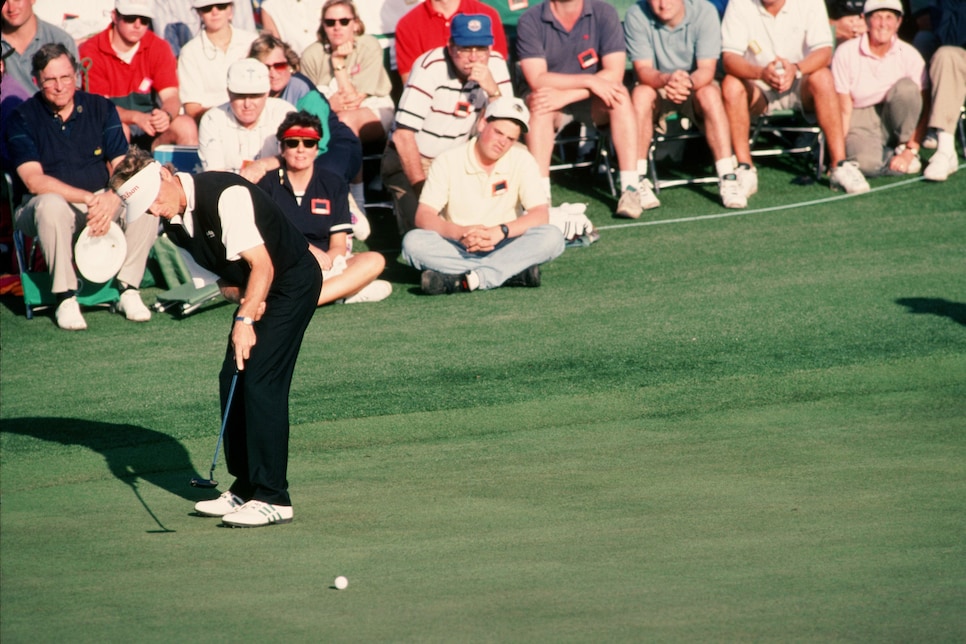 Bernhard Langer, of course, was among the first to employ such a style with positive results (although Langer's approach to the Arm Lock was quite different from Simpson's as he employed a regular-length putter where the shaft did not go as far up the arm). He pioneered the method after a potentially career-ending bout with the yips, and used it to win the 1993 Masters. Matt Kuchar adopted the technique in 2012 and promptly won the Players Championship and has solidified himself as one of the better players—and putters—in golf. Ollie Schniederjans landed a spot on the Web.com Tour using the method (though he has since switched back), while Bryson Dechambeau arm-anchored his way to his first PGA Tour win in 2017.
Yet despite the increasing number of success stories, arm-anchorers on tour are still few and far between. Why don't more players start arm-anchoring? Perhaps players aren't ready to call quits on the more conventional methods. Or maybe it just looks strange. But one thing seems certain: A few more putting performances like this, and we won't be asking this question for much longer.