The Loop
The Big 12's fall football schedule reveal might be the biggest middle finger in football history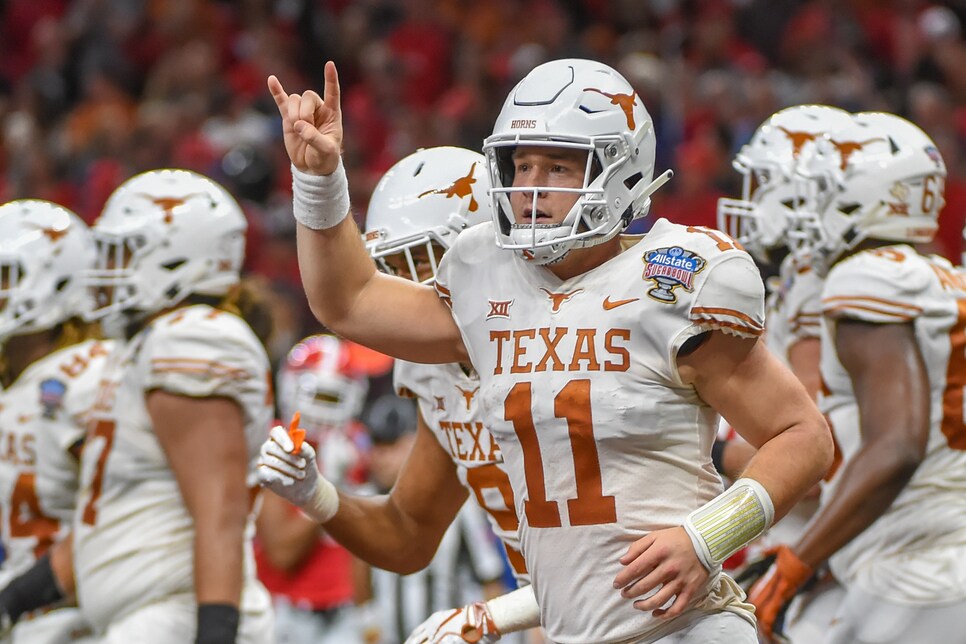 Apologies in advance. We're about to beat a long dead horse. Earlier this week, college football reached a point of reckoning. On Saturday, the MAC cancelled it's fall schedule. On Monday the Mountain West followed suit. Tuesday saw a pair of Power 5s fall, with both the Big Ten—who had previously unveiled their fall schedule last week—and Pac-12 both delaying their seasons indefinitely. We've written about this ad nauseum in case you've been off-planet catching some much-need deep-space R&R the past few days.
That, of course, leaves the SEC, ACC, and Big 12 as the sole remaining torch bearers of college football this fall, and on Wednesday the latter stepped up with quite possibly the greatest middle finger in college football history since last week:
Man, this is has reallllly gotta sting for Nebraska football. You hate to see it, folks.
Obviously the timing here is no accident. It's the college football equivalent of sliding into someone's DMs the day after they change their relationship status. If the Big Ten won't love you, it coos, maybe we can have some fun. It takes a blowtorch to the snowflakes, dolls out swirlies to the nerds, and says screw you grandma, you've lived a long life, I need me some Kansas-West Virginia. It's impossibly dumb and impressively petty but you can't deny the cojones.
But still, despite the chutzpah, it's only the second biggest football guy move to come out of XII country on Wednesday, with Jerry Jones announcing that no matter what happens, Cowboys games will go on and they will go on with Cowboys fans in the stands.
No offense Jerry, but if it's you vs. the coronavirus, we're taking the virus by a million.