The Loop
Scratch that, it looks like college football isn't happening after all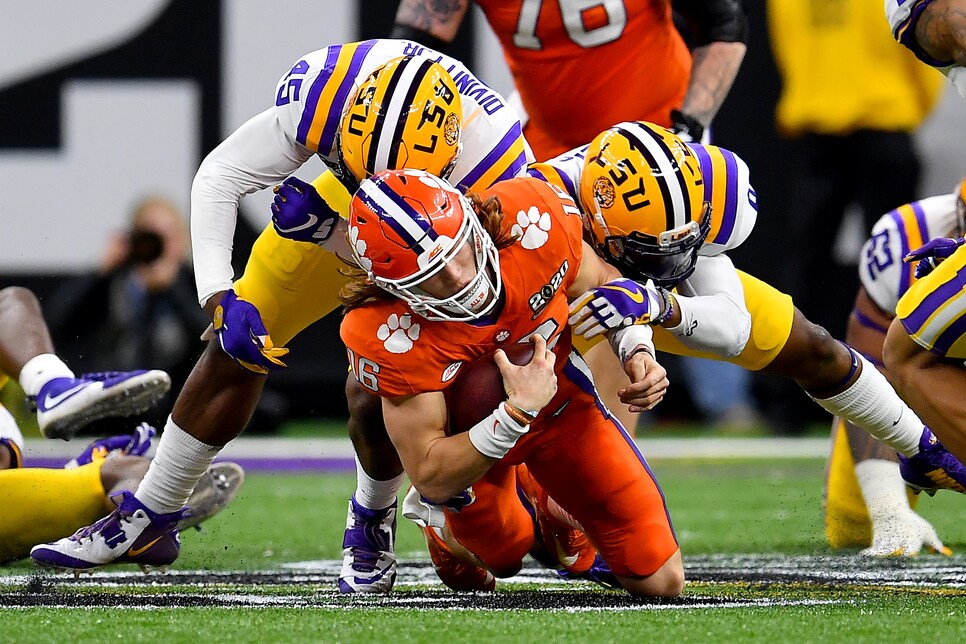 Last week, we came to all of you bearing somewhat good news: The Big Ten—the Power 5 conference currently leading the way on all decisions pertaining to fall ball— dropped its 2020 schedule. There were only 10 in-conference games and Ohio State-Michigan was in October, but still, it was something.
Unfortunately last week was five years ago, and a lot can change in five years. Just as we were all coming to terms with "college football will be different, but at least there will be college football," cosmic forces beyound our control gave the rug a good, hard yank. On Saturday, the MAC cancelled their football season outright, pulling the plug on midweek-MACtion this fall. On Sunday, Power 5 commissioners held an emergency meeting on the viability of college football in 2020. The big topic at hand: If one Power 5 conference cancelled their season, would the others fall into line? According to an ESPN report, no decision was reached, but the dominoes were well and truly quivering.
Then, on Monday morning Dan Patrick dropped this little nuke on his radio show.
Welp, it was fun while it lasted.
No offense to Iowa and Nebraska, but nobody cares what Iowa and Nebraska think. If Michigan and Ohio State don't want to play, the Big Ten doesn't play, and if Patrick's sources are correct, they don't (along with 10 other Big Ten programs.) In these unprecedented and trying times, things are fluid, but by the looks of things, by the time we wake up Tuesday morning, the Big Ten football season (as well as the PAC-12's) will have gone the way of Ol' Yeller. In case you forgot, Ol' Yeller got mercy killed by a shotgun.
This won't be nearly as quick and painless, however. 2020's two top Heisman contenders have already gone on record, joining the #WeWantToPlay movement. What the hell happens to them, especially Lawrence, one of the most exciting NFL prospects in recent memory, remains a giant, glowing green Riddler question mark. Even if their desire to play doesn't hold scientific water, you can't help but feel for them—and all college students—on an emotional level right now. That is an impossibly fun period of intense personal growth you just don't get back.
So yeah, if you're waiting for Paul Bunyan's Axe to fall and the Old Oaken Bucket to fill, don't hold your breath. The college football season that wasn't then was, suddenly isn't again. In the slightly modified words of one Mark Twain, rumors of its demise may have been greatly under exaggerated.