The Loop
The 2020 Big Ten football schedule is here and Ohio State-Michigan is in October, God help us all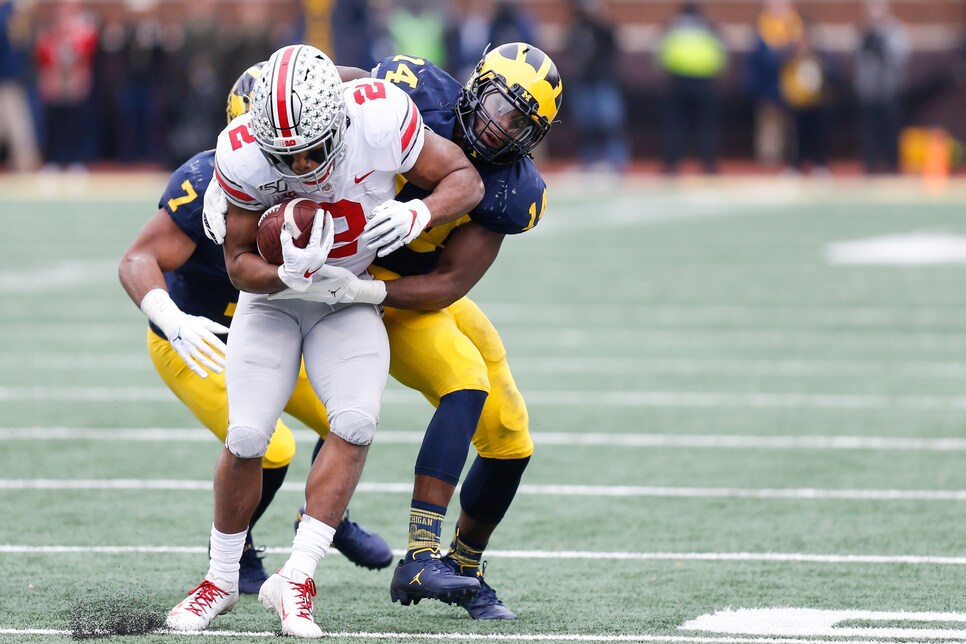 Talk about a morning of mixed emotions in the wide (though rapidly shrinking) world of college football. Moments after mighty UConn became the first FBS program to officially cancel their 2020 season on Wednesday, the Big Ten unveiled their full conference-only schedule for the fall, which is at once glorious and thoroughly depressing. We'll get to that in a moment, but first a brief in memoriam for the last-place finishers in the AAC last season.
Like Icarus before them, the Huskies flew too close to the sun.
The Big Ten, meanwhile, is hoping they have their flightpath dialed in a little better, giving America its first real glimpse of what college football will look like in 2020 with the debut of their fall schedule. Brings a tear to sore eyes, don't it?
OK, so the good news first. A. It's college football! B. It's Big Ten college football, which is the best college football (do not even think about @ing me)! C. It starts Labor Day weekend, unlike the SEC, which plans to begin its season September 26th! D. All the big rivalries—Ohio State-Michigan, Michigan-Michigan State, Minnesota-Wiconsin, Rutgers-Maryland (jk, jk, jk)—are on the calendar. E. DID WE MENTION IT'S COLLEGE FOOTBALL?!
We here at The Loop hate to leave a good wet blanket out to dry, however, and thus feel like we should point out a few things. First of all, as the Big Ten has stated for the record, all of this subject to change or be wiped entirely from existence at a moment's notice. Wee! Also you have to ask yourself, how much do I care about a Big Ten championship game at LucasOil Stadium on December 5th with no CFP implications? Mileage will definitely vary there. Finally, you have the big caveat (and potential dealbreaker) for the purists among us:
Ohio State-Michigan . . . in October.
Ohio State-Michigan is supposed to be the Big Ten's finale-trumping finale—the season-capping bad-blood bowl to make you forget, at least temporarily, about the bad blood bowl at your own Thanksgiving dinner table. But this is 2020 and 2020 is hell, so the game we spend all season looking forward to—the game that drags our cold, lifeless bodies through Rutgers-Purdue—will be over before Halloween. It's blasphemy. Largely harmless blasphemy, but blasphemy all the same.
In the end beggars can't be choosers, and we are on our hands and knees begging for football. But still, some things are sacred and in the world of college football, Ohio State-Michigan is one of those things. But maybe this is good news for Michigan fans. Maybe October is Harbaugh's lucky month, because Lord knows November isn't.