Gifts for Golfers
Best Golf Gifts: The best ways to practice at-home this season
*All products featured on Golf Digest are independently selected by our editors. However, when you buy something through our retail links, we may earn an affiliate commission.*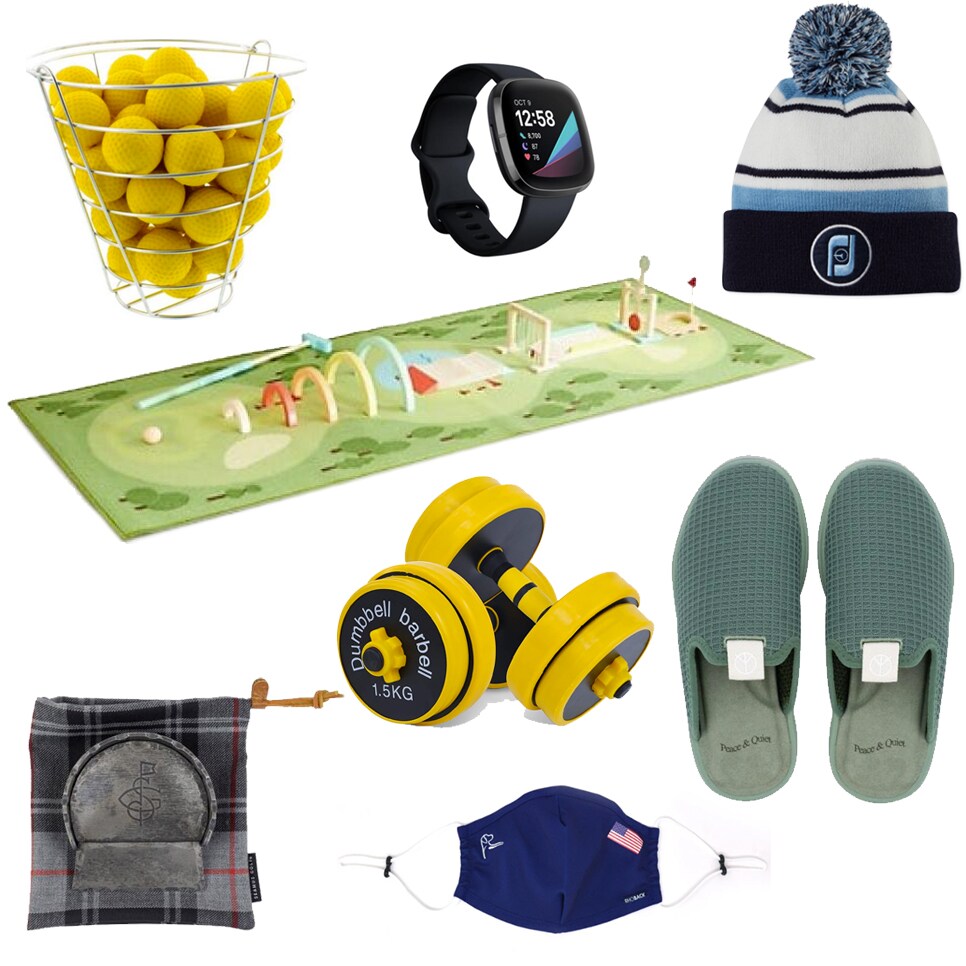 The holidays might look different this year with so many spending more time at home, but that doesn't mean your golf game has to be put on the back burner. We've discovered great ways to stay fresh during the off-season with these at-home golf gift ideas that'll shake off the winter blues and avoid losing that progress you made in 2021.
RELATED: Best Holiday Gifts For Golfers 2021
Putting Cups
Don't let all the putting improvement you made this season disappear. These at-home putting tools will turn any room into a private green, and these products are ultra-portable, so they don't have to compete with the Christmas tree for floor space. For a luxe putting experience, the Seamus Hand Forged Putting Cup is made from a forged mild steel and is designed to replicate the sound of your ball dropping to the bottom of the cup. If your budget's lower, the $12 SKLZ Putt Pocket Accuracy Trainer is a solid gift option that can be used at home or fitted over a standard golf hole to help you train to make putts on the high side.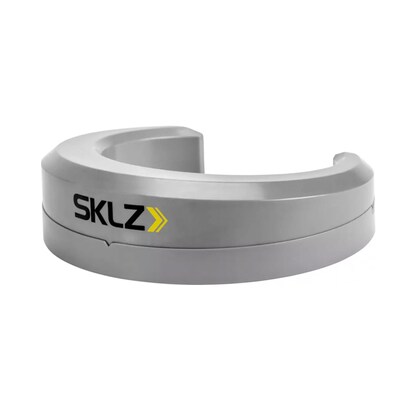 SKLZ Putt Pocket Putting Accuracy Trainer
Sinking breaking putts is all about visualizing the right line. The Putt Pocket's unique horseshoe shape forces players to hit to the high side of the hole, it and also can be used as an extra practice cup. The product helps players improve the accuracy of their line and speed on putts of all lengths. It fits in a standard golf hole, and has a 2.75 inch opening that forces the player to make putts in the high side. The small hole opening makes real holes appear larger once the player is out on the course. It's perfect target for practicing at home or office. You can use it as a practice hole (on the turf) on a crowded practice green.
BUY NOW: $14
|
Golf Galaxy
Practice Golf Balls
No matter how many trick-shot videos you've seen on Instagram or YouTube of golfers using real golf balls in the house, resist the temptation. It just takes one bad chip to cause a fight with your significant other. From foam and wiffle options to real-feel urethane practice golf balls, there are options to fit every home golfer's practice style. The Maxfi foam set comes with a wire storage basket, and for a more unconventional option, the cylindrical BirdieBalls feel like a real golf ball but have a 40-yard limited flight distance.
RELATED: The best golf practice nets available now for indoor/outdoor at-home practice